Stora Enso has contracted with Voith, a leading line producer, to transform its Oulu, Finland, site's paper machine. Post-transformation the line will have the highest production capacity in Europe for high-quality folding boxboard and CKB at 750,000 TPA.
February 24, 2023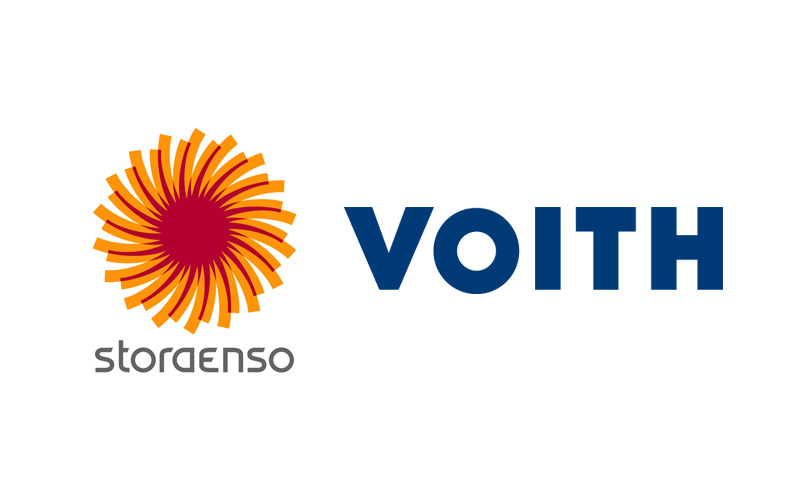 Stora Enso has contracted Voith to transform its Oulu, Finland, site's paper machine, used to produce coated graphic papers, into Europe's largest manufacturing unit for high-quality folding boxboard and coated kraft back (CKB) at a production capacity of 750,000 TPA. Post-transformation the line shall be the highest production capacity unit in Europe for high-quality packaging made of folding boxboard and CKB. The transformed machine shall become operational in early 2025.
Watch: IVAX Paper Chemicals Interview
To achieve the transformation goals, Voith and Stora Enso have developed a tailor-made concept to maximize efficiency and sustainability along the entire line. The supply scope shall include a new, three-layer wire section with the DuoFormer D II and a high-performance Triple NipcoFlex shoe press concept will be added for maximum production output at the highest quality level. The machine will also feature a SpeedSizer system and four DynaCoat AT coating units, which are partly made of carbon fiber to ensure stable cross sections at all grades and speeds, with JetFlow F applicators for maximum flexibility. In addition, Voith's bulk-saving EcoCal HiBulk calender will provide excellent stiffness, outstanding smoothness, and printability.
Stora Enso has specially requested Voith's leading digitalization and automation expertise, hence the OnControl, Machine MCS for the automation of the board machine, the OnQuality quality control system, and the OnCare.Health condition monitoring solution shall be integrated into the line controls. The dataPARC cloud will serve as the IIoT platform.
Stora Enso's transformation requirements included optimal production efficiency along with the achievement of the highest environmental standards, especially excellent heat recovery.
Also Read: Stora Enso Contracts Valmet Under EUR 1 Billion Investment for Finland Mill Conversion
For ideal energy efficiency, the existing dryer section shall be rebuilt and the high operating dew point of up to 65°C in the EcoHood 65 dryer hood will help lower the supply and exhaust air volumes, thus reducing power and steam consumption. The CombiDuoRun drying concept will efficiently dry the web on both sides, preventing curl even at high operating speeds. Finally, two VariFlex Performance winders will be installed.