JK Paper Ltd. is among the largest paper manufacturers in India. The Company is respected for its scale, scope and sustainability across market cycles and preferred for its diversified product range delivering complete solutions to demanding customers.
"Customer centricity & understanding the customer pain points before the competition is what has made JK Paper a market leader in the industry."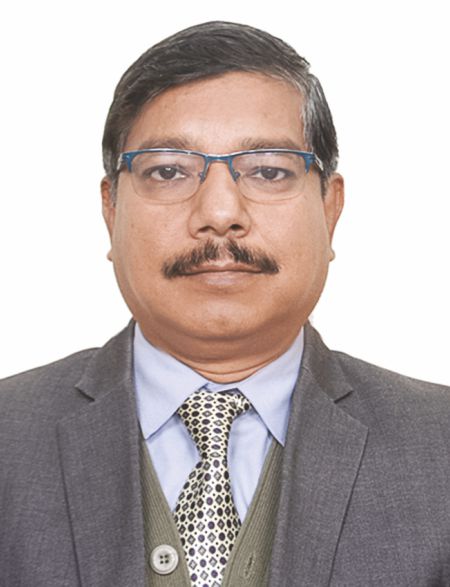 In an interview with Paper Mart, Mr. Partha Biswas, Chief Sales & Marketing, JK Paper Ltd. shares that customer centricity & understanding the customer pain points before the competition is what has made JK Paper a market leader in the industry.
Paper Mart: Could you shed some light on the new developments at your company with regard to product development, market growth, and application areas?
Partha Biswas: Our endeavor is to keep on moving into high-growth products. The company is the pioneer of innovation through its continuous research and development initiatives; in this regard, the company has developed new products, viz- aqueous coated board, Cup Stocks base, Liquid Packaging, JK Copier Plus- Anti-microbial paper, and JK Pac Fresh-food wrapping paper.
On the application front, JK Copier Plus is India's first anti-fungal paper that protects from germs and microbes. JK Pac Fresh is a multipurpose food-grade paper ideal for wrapping everyday meals. It is oil and grease-resistant and keeps food fresh than other wraps like foil. Other key product launches such as liquid packaging and cup stocks are substitutes for plastic. We are one of the first companies to develop aqueous coated boards.
Watch: IVAX Paper Chemicals Interview
PM: How can CMOs/marketing leaders work closely with their teams to build collaboration with customers, product development, and the entire value chain?
PB: The marketing department works day in and day out to closely connect with the customers through various social media platforms, brand promotions on various occasions, new product promotions, and loyalty schemes thus gaining customer confidence and their top-of-mind recall.
On this front, the company has promoted JK Paper as a 'sustainable paper solution provider' on various platforms of social media through key campaigns like on, Environment Day, Earth Day, etc. As a part of the company's ongoing effort towards awareness creation for removing paper myth and as brand initiatives, the company undertook outdoor on-ground activities like:
'Letter to my Super Mom' in which around 1 lakh students were reached, covering 188 schools and 50 cities. The campaign video was promoted on social media channels and was viewed by over 1.6 million people.
The company participated in the world's biggest paper and paper product exhibition- 'Paperex', held in May, which received a footfall of over 35000 people. JK Paper won the best stall award for overall design and displays.
After the successful completion of three seasons of 'AutHer Awards', the company is embarking on the fourth season of AutHer Awards.
We also run various loyalty schemes like 'Bond Forever', and 'JK SuperSitare Premier League' to have direct connections and suitably reward the customers/channel partners.
We are also in direct touch with customers through our salespersons physically available on-field by our retail team. We have expanded our digital reach through the 'JIA chatbot' and direct contact with customers in the B2B space.
PM: As a seasoned marketing leader, what are your marketing mantras?
PB: We, at JK Paper Ltd., believe in continuous churning through new product development, customer connection and understanding customer needs for maximising customer satisfaction.
In this sense, we develop an in-depth understanding of the trends that will impact future demand, changing consumer behaviour that will impact our category, global factors of demand and supply that will impact the local market and adjacent industries that could impact the industry. Having understood the above, we devise long-term sustainable strategies that will ensure profitable future growth.
PM: Product quality is the most important aspect of any business. What, according to you, should be the parameter of quality in the pulp & paper industry?
PB: Consistent product quality sets JK Paper apart from its competitors. We develop products that give optimum output on any machine. In present conditions, we should benchmark our quality against the best of international products to be successful.
PM: A few thoughts on what it takes for marketing today to build brand experiences that stand out from the crowd.
PB: Customer centricity & understanding the customer pain points before the competition is what has made JK Paper a market leader in the industry. We have developed innovative marketing plans for last-mile connectivity and customer connection. Today, a person can order paper digitally through our chatbot. We have given the power to the fingertips of the customer.
Also Read: JK Paper: Riding the Technology Wave
PM: Please share your views on the current market scenario and the future you foresee. What do you feel CMOs/marketing leaders need to do in today's market to drive impact, given the current dynamics of the pulp & paper industry?
PB: In hindsight, the previous financial year was extremely challenging for the economy, on the COVID scare and changing geo-political situations, however, now the Indian economy has completely recovered from the COVID impact and the demand for paper and boards is back to pre-COVID levels. The packaging board segment had a very marginal impact due to COVID and has come up very strongly due to growing demand from the food service segment.
On the backdrop of the plastic-to-paper initiative, companies in FMCG and Durables segment are also looking at upgrading their packaging from plastic-based to more sustainable paper-based packaging. These trends will continue to fuel strong demand in the packaging board segment over the next few years.
In the writing and printing segment growth of online modes of education will have an adverse impact on the demand for printed reference books. Printed novels and magazines will continue to diminish with the growth in the usage of e-books and magazines. However, the educational books segment is expected to remain stable.
In the ever-evolving scenario of market demand and the impact of the emergence of one global market, putting the customer at the centre of all marketing strategies will define the success of any organisation. Hence, it is important to evolve strategies that can help an organisation to serve customers better, address their pain points and act more as consultants to them instead of being more like salespersons.
Thus, marketing teams must work closely with end customers to come up with solutions that will help the industry to maximise fulfilment of sustainability and environmental responsibility!