"In view of the US–China trade issues, many global brand owners have started looking at India as an alternate source and have moved some of their businesses to India."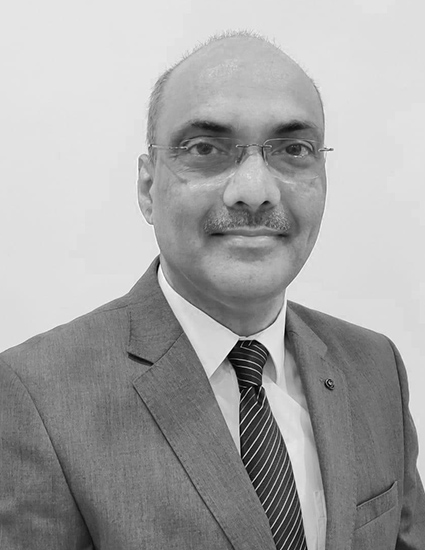 Excerpts of the interview with Mr. Sashi Ravada, Managing Director, Vital Paper Products Pvt. Ltd.
Company highlights:
Vital Paper Products Private Limited is wholly owned subsidiary of reputed global paper trading company; Vital Solutions Pte Ltd, Singapore. In the year 2012, we invested in two modern automated paper conversion units in Sri City, Andhra Pradesh, India. The first unit located in Special Economic Zone offers custom manufacturing of office and school stationery for the export market and the other one which is located in Domestic Tariff Zone of Sri City offers corrugated packaging products and solutions. Then, in 2017, we started a manufacturing plant in Sricity, which makes corrugated packaging material with four colour printing, rotary slotted cartons, open & pre-fold trays and telescopic corrugated cartons.
Further, we have invested in installing the first – BHS Eco Line Board fully automatic machine in India, which has a first-of-its-kind fully automated glue kitchen, automatic conveyor system, waste management system with 4 colour flexo printing and die-cutting facilities.
Our installed capacity is 3,000 MT boards per month and the conversion capacity is 1,500 MT per month. We have 70,000 sq ft production floor space with 35,000 sq ft warehouse facility. Presently, we have around 200 people in our team.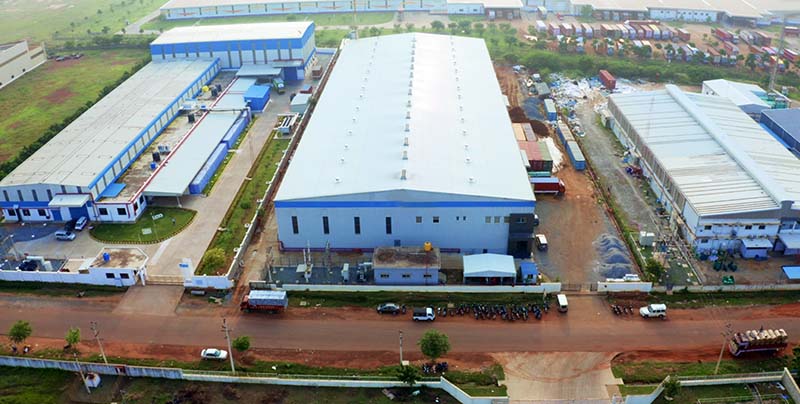 Founded: 2012
Plant Size: 105,000 sq ft
Manufacturing Capacity: 36,000 TPY – Boards
(18,000 TPY – Conversion)
Quality-related challenges & key expectations from paper mills:
One of the major challenges the industry is currently facing is that of "bad odour" in the domestically manufactured papers. While we have conveyed the feedback many times to the paper mills, there haven't been much improvements, which is pushing us to look for an alternate source of importing raw material.
Similarly, the mills should work towards improving the surface of the paper which helps for better printability. In India, we do not get higher BS and RCT papers (which are high strength papers) which again compels us to look for an overseas alternate source.
The aforementioned factors are majorly affecting us with regard to supply chain. Thus, we request the paper mills to consider our reviews and suggestions to come to conclusive solutions. Modern India expects quality paper and cartons and we don't have any choice but to improve our quality.
Current market situation and future:
With the new normal shaping our lives, the market size has gone up in some clusters. Post-COVID, we have grown by 25% and we expect to see further growth in the coming times.
Our raw material paper costs have gone up by 30%, and since labour costs have also risen, the COVID SOP and worker absenteeism have significantly affected our overall efficiency, resulting in lower profitability.
As markets are growing, new opportunities are emerging. In our opinion, the packaging industry will grow by 15% or more by 2021-2022. Consequently, we are aiming to produce 1600 MT per month in 2021 and 2000 MT per month in 2022.
Market trends and demand drivers:
In view of the US–China trade issues, many global brand owners have started looking at India as an alternate source and have moved some of their businesses to India. The 'Make in India' has made the mobile phone industry relocate from Southeast Asian countries to India which has helped various kinds of packaging industries flourish.
Although the automobile industry had suffered a huge blow in 2019, but in the post-COVID situation, the industry had bounced back thus helping the packaging industry grow hand-in-hand.
Due to the recently growing China–India border tension, a lot of businesses have shifted from China to India. This has helped a lot of white goods and home appliance industries to shift to India and it has definitely boosted the packaging industry and employment creation in a big way. We are expecting to see further growth in this sector.
As every coin has a flip side, thus, along with all these favourable prospects, there are also some pertinent challenges. There have been irregular paper imports, shortage of local and international waste paper to be utilized by Indian mills, and the local paper prices have gone up by 30%. Consequently, the customers/brand owners have not increased the price of packaging that leads to lower profitability and low morale.
"In the modern-day Indian paper industry, the corrugation industry has invested in high-tech, automatic conversion plants with high speeds; however, it is equally important that the paper mills make adequate investments to upgrade their manufacturing abilities."