This year, the theme of the World Paper Bag Day is "Eradicate Plastic and Safeguard the Earth." The World Paper Bag Day is observed with the purpose to increase the scope of awareness about the importance of conserving nature and how embracing the use of paper bags can play a helpful role in this expedition.
July 12, 2021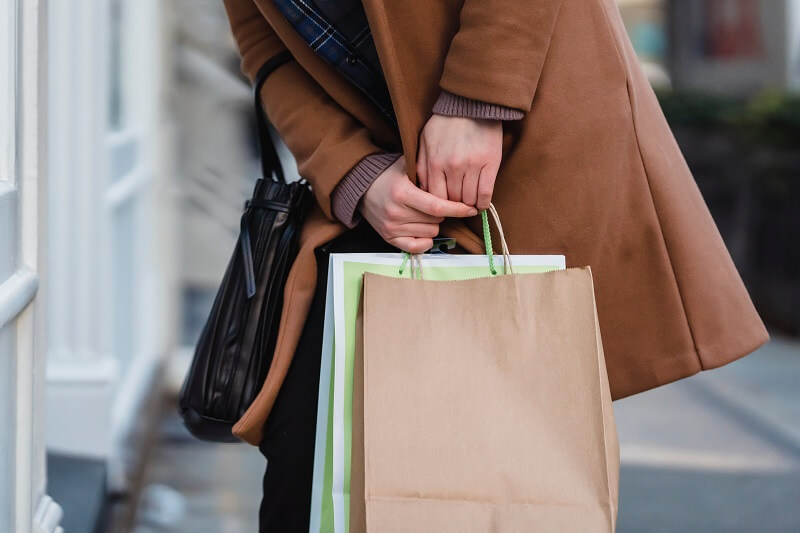 Celebrated on 12 July annually, World Paper Bag Day is a day dedicated to making people aware of the harmful effect and the pollution caused due to plastic and the threat that it poses to the environment. On the other hand — paper bags are gaining importance as these bags are 100% reusable, recyclable and biodegradable and poses less threat to the environment. Paper bags make a significant contribution in reducing environmental pollution as they are produced using renewable materials.
Watch: Paper Replaces Plastic.
This year, the theme of World Paper Bag Day is — "Eradicate Plastic and Safeguard the Earth." It can be evidently stated that paper bags are the best alternatives for harmful plastic bags. The paper bags are 100% recyclable, reusable and can be decomposed in a short span of time. Also, it takes a lesser amount of energy to manufacture paper bags as compared to plastic bags.
Paper bags have come a long way since their humble beginnings in the mid-18th century, with manufacturers developing paper bags that are more resilient and durable. Moreover, these sustainable alternatives to plastic have become something of a fashion and status symbol in today's market, due to the amount of time and effort that brands spend designing an attractive paper bag for their products. The paper bags are also an inexpensive medium of advertising which is available to all businesses and are very effective in making an impact for the brands. Corporates have been using paper bags for promotions, seminars, product packaging and branding purposes. Furthermore, paper carrier bags are in line with a sustainable lifestyle.
Recently — various e-commerce platforms, retailers and lifestyle brands have cut plastic use in order to please eco-conscious consumers. The Danish toymaker — Lego has to a large extent has stopped using plastic bags inside its boxed sets and replaced them with paper ones.
Flipkart — India's homegrown e-commerce marketplace has eliminated all single-use plastic packaging/bags used across its fulfilment centres, delivering on its public commitment to move to paper packaging/bags in its supply chain by 2021.
Likewise, in its effort to achieve sustainability, Amazon India has eliminated all single-use plastic in packaging originating from its 50-plus fulfilment centres across the country, and have started using paper-based packaging.
The Indian fashion e-commerce company Myntra is gradually moving towards a complete eco-friendly paper for delivery purposes under its 'Myntra for Earth' initiative. Similarly, fashion giant H&M has swapped plastic bags & packaging with paper bags/packaging in select e-commerce markets in order to attain the goals of its circular strategy for packaging by 2025.
Read: Paper Mart's Exclusive Feature – India's Exciting Packaging Story.
Earlier, the sportswear giant Adidas had also replaced plastic shopping bags with paper bags from thousands of its global retail stores, a move that will eliminate the usage of about 70 million plastic bags per year.​
World Paper Bag Day 2021 Facts:
Paper bags are 100% recyclable and biodegradable
It takes less energy to make a paper bag than a plastic bag
A paper bag can hold up to 10-14 items and is very sturdy
Paper bags can be reused at home and can even be used to make compost
Paper bags are usually made from wood. So, these bags can be produced into a new paper like newspapers, magazines or books