Bracell, one of the largest global producers of dissolving pulp and special pulp, is finalizing its Project Star work to expand the company's operations in Lençóis Paulista, in the interior of São Paulo state.
July 7, 2021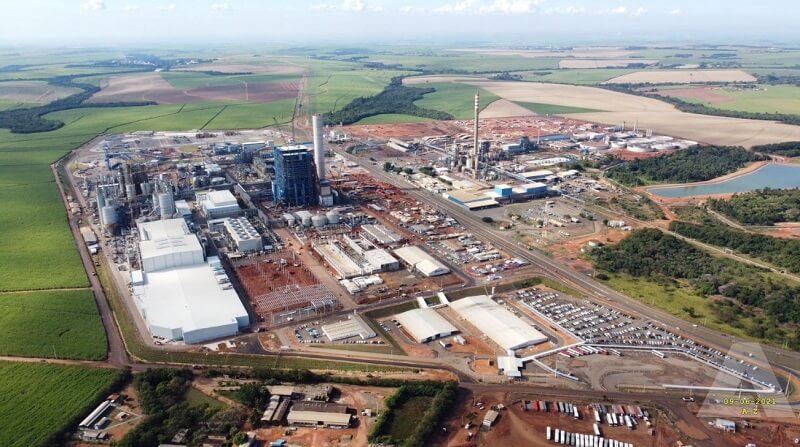 ANDRITZ is supplying major energy-efficient and environmentally friendly pulp production technologies and key process equipment for Bracell's Project "STAR" in the city of Lençóis Paulista, São Paulo state, Brazil.
Watch: Paper Mart Fortnightly News Roundup.
The mill features two flexible, environmentally-friendly hardwood fiberlines for a capacity of 2.6 – 2.8 million tons/year of bleached kraft pulp or 1.5 million tons/year of dissolving pulp, which is used as raw material for the production of viscose. ANDRITZ was awarded this contract in July 2019, and the start-up is scheduled for August 2021.
The plant, which is one of the largest and most sustainable pulp mills in the world, will start operating in mid-August 2021, with a production capacity of up to three million tons per year.
ANDRITZ is providing – on EPCC (Engineering, Procurement, Construction and Civil Construction) basis – four of the six most important process islands in the pulp mill:
A complete Wood Processing Plant using ANDRITZ's proven technologies and including four chipping lines, two stacker-reclaimers, eight chip screening units, biomass handling with two ANDRITZ BioCrushers, and biomass storage.
An ANDRITZ HERB Recovery Boiler with high steam parameters of 101 bar(a) and 515°C to maximize power generation.
Two environmentally friendly hardwood Fiberlines
Two innovative EvoDry Pulp Drying Systems for the most energy-efficient pulp drying based on the high-capacity Twin Wire Former technology, with airborne dryers, cutter-layboy and baling lines.
ANDRITZ is also supplying a Non-Condensable Gas (NCG) treatment system that enables safe and environmentally friendly treatment of all types of diluted or concentrated malodorous gases, thus meeting the strictest environmental and social requirements.
Also Read: Nine Dragons Orders Two Complete OCC Lines from ANDRITZ.
The gases are collected and eliminated by a waste gas incinerator with quenching as well as flue gas scrubbers. The NCG incineration system is based on the "A-Recovery+" concept developed by ANDRITZ, focusing on the use of side streams in the recovery cycle.