As per various scientific studies available, COVID-19 virus can survive for 12 hours on paper, whereas up to 72 hours on plastic and metal.
April 11, 2020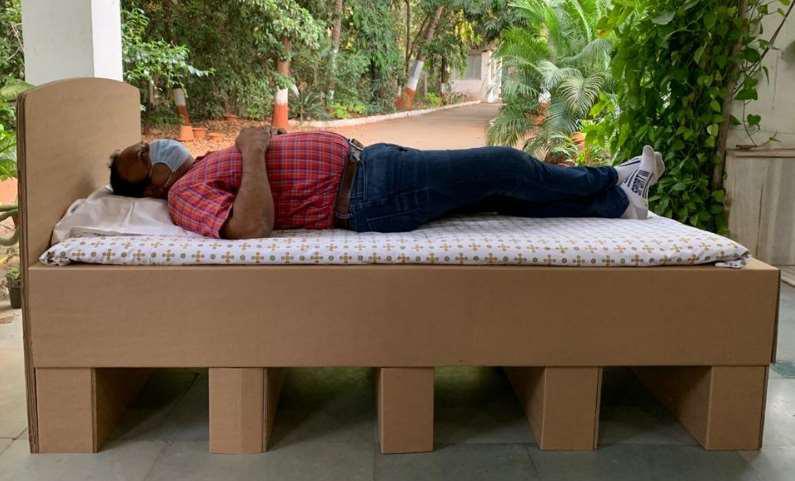 In light of the current COVID-19 crisis, Aryan Paper Group has come up with an idea to contribute to the nation in the fight against the novel coronavirus pandemic. The Gujarat-based paper mill has conceptualized a unique and highly innovative emergency hospital bed that has been made from high-quality Kraft paper based corrugated board using high strength paper.
This Made-in-India bed is uniquely designed for:
Ease of assembly and usage: Requires no tools or screws/glue
Flat-stacked in transit and light weight: 10 kg, easy to transport & move around
Solution can be rapidly scaled: Ability to make 10,000 beds per week
High strength & sturdiness: Can easily take over 200 kg of load
100% re-pulpable & environment friendly
Most cost-effective option available
Length = 6.5 ft, width = 3 ft, height = 3 ft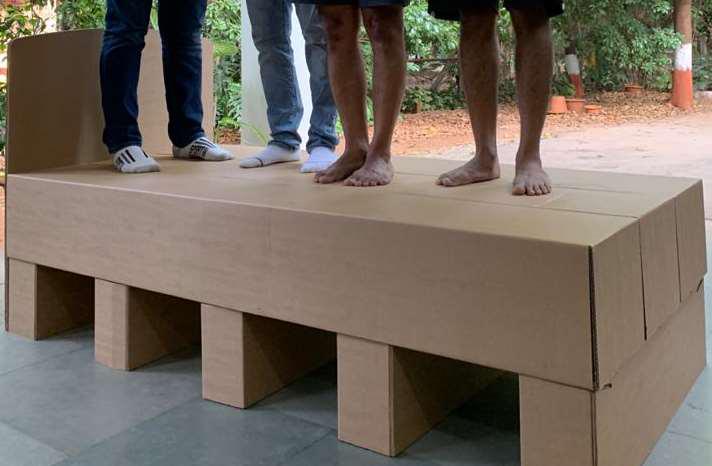 Aryan Group would be contributing the first 1000 beds for the betterment of the nation. The company is located at GIDC, Vapi in the state of Gujarat.