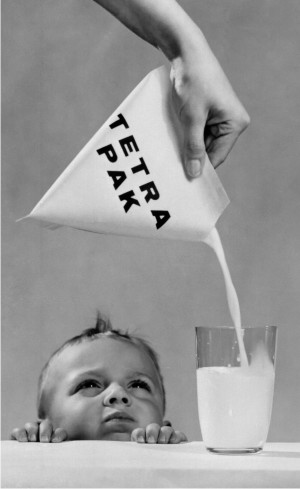 Every year Tetra Pak launches a range of different trend reports to give insights and inspire its customers in their development. Listed below are five global emerging trends in food and beverage packaging.
Trend # 1
According to the report, brands are moving away from the clichés, daring to build their organic brand range with vibrant, colourful and fresh design cues.

Environmental issues have become so crucial that an increasing number of consumers now feel guilty when they do not act responsibly. Responsible initiatives regarding the environment, people, animals or nature is expected from the companies and brands involved.

Sustainability is a driving force among many food and beverage producers, providing food that suits the consumer's evolving values around sustainability. Innovative approaches like eating insects and edible food packaging, as well as non-dairy protein beverages including soy, rice and oat are becoming more and more popular. Other categories like organic beer, wine, coffee and tea are also expected to grow fast.

Today's consumer expects sustainability in full measure. So, 'being eco-friendly' has evolved from just using brown packaging (even though this is still very popular), earthy colours and textured paper; it now means becoming more diverse.
Trend # 2
Consumers expect an 'added' experience from every purchase; they are always looking for new products and experiences tailored to their needs. That's because they are used to being exposed to new things and being emotionally engaged by brands. Consumers are demanding and if they are not satisfied, they will not buy the product again.

One sees a convergence of categories and cross category growth bringing combinations of different worlds and offering consumers new experiences; for example, ice-cream with tomato flavor and juice with milk/lacto-acid drinks. It is key for brands to focus on details and create memorable experiences. We are seeing packaging designed to become part of our 'lifestyle' and to fulfil our emotional needs, hence they suit our home interior style, they are the perfect gift, there are limited editions and co-creations… .

Humour also plays a vital role in catching people's attention. One is noticing playful approaches to everyday products, such as hidden messages, mixing illustrations with photography and choices of unexpected materials. Some brands create extremely clean simplistic designs; others very bold and unique patterns or typography. So, shelf stand-out is difficult amongst the clutter of different brands. It is important to strike a balance between popping out from the generic design cues on that specific shelf and still being intuitive and relevant.
Trend # 3
Health awareness is growing by leaps and bounds. A majority of consumers know what is considered healthy and are proactively making choices which brands to believe and buy into. Food, beverages and fitness are all important parts of the equation to maintain complete wellbeing. Consumers feel a pressure to eat healthy and are increasingly interested in food and drink products with health benefits. The opportunity is to make these products become an integrated part of their lifestyle.

Consumers expect F&B products to be natural, healthy and tasty at the same time. Beverages are moving away from pure functional benefits, such as 'strong bone' or 'heart health', and becoming more emotionally based with claims such as 'clarity', 'reduced stress' and 'improved concentration'. In addition, new ingredients and flavours are being imported from other cultures to boost the sale of healthy food and drinks.

As far as packaging is concerned, the design cues for healthy living are continuously changing. In 2014 'health' is no longer conformed into one type of expression. We have the soft, organic, wholesome design on one end and the medicinal and functional food approach on the other end. Today's brands have the courage to challenge the established category pieces of code and to create new and catchy aesthetics to express health in a unique way, and therefore achieve stand-out on the shelf. Some brands do not even use traditional health cues more than the naming of the product.
Trend # 4
Food safety is of paramount importance in today's world. Consumers want to be reassured that they are choosing trustworthy products. Brands play a key role in offering this reassurance. Consumers in more developed countries can proactively find out about what to buy. Information about where and how the product is manufactured has become key in reassuring consumers about food safety.

We now have "technologies for goodness." These technologies enable companies to take the products from the farm to the consumer's desk in the most natural and trustworthy way. Locally sourced food helps the local economy – the food usually tastes and looks better than those grown in large-scale farms. Big companies are creating smaller companies to be able to deliver upon this promise; for example, micro breweries.

Packaging is designed to give quality assurance through safety seals, and traceability to understand where the product really comes from. Design cues such as hand-rendered typography, farm accessories and hand-crafted details are used to give a feeling of the small-scale, local and hand-made. Brands are joining hands with local artists to create effective design and to tell the story of local product. They are using maps, flags or local symbols to point out where the product comes from.
Trend # 5
Today's consumers are constantly connected and feel more stressed because they live increasingly busy and mobile lifestyles.' Convenient' products become a major need for the 'on-the-move' consumer looking for quick gratification. Consumers are willing to pay more for 'convenient products'. But convenience food does not mean that they have to go without culinary and aesthetical indulgence.

Consumers desire a variety of flavours and bases to cover the range of different needs during their busy day. These flexible offerings in the F&B segment is an attempt to fulfil most of the different consumer needs within contemporary nutrition solutions.

People are busy but at the same time want to eat good and delicious food. A wider range of good quality food is seen, and packaging is designed to fit these needs. Design details that tell the story of a home-cooked meal and personalised experiences are often portrayed. "On-the-move" products are often enjoyed in front of colleagues or friends or on the bus. So, the design is even more important in order for them to become lifestyle products.