The increasing demand for flexible packaging among various end-use industries has been aiding the expansion of the machine glazed kraft paper market.
March 18, 2021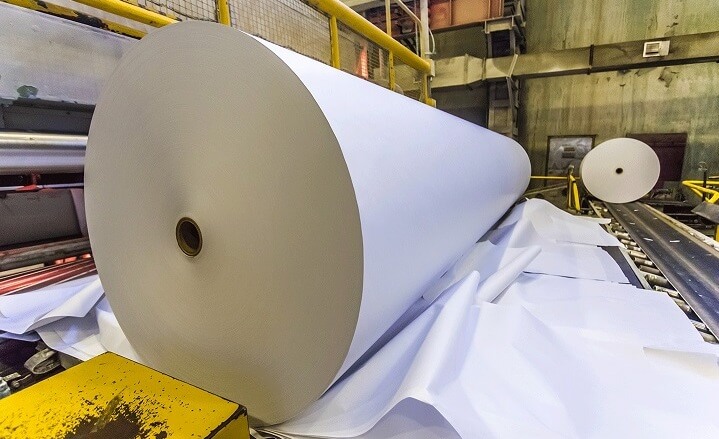 Future Market Insights (FMI) delivers key insights into the machine glazed kraft paper market in its report, which includes global industry analysis, size, share, growth, trends, and forecast for 2020–2030. According to the report, the market is expected to grow by 1.6x during the forecast period. By 2021, its overall valuation is projected to surpass USD 9.13 billion.
The rising demand from the food and beverages sector in response to increasing focus on sustainable packaging will continue aiding growth. While drop in sales is likely following COVID-19 outbreak, recovery is expected 2022 onwards. FMI also forecasts the food & beverages sector to account for over 27% of sales in the market through the forecast period.
Key Takeaways of Global Machine Glazed Kraft Paper Market Study
After registering negative y-o-y growth in 2021, sales in machine glazed kraft paper market is expected to recover 2022 onwards
Rising focus on sustainable will enable the U.S. account for over 80% sales in North America in 2021
The U.K. market is expected to register a little above 1% y-o-y growth in 2021, following a period of declining sales amid pandemic
Demand from Germany and France is expected to increase following a period of negative sales in 2020-21
China is expected to dominate East Asia market, yet Japan is likely to register growth at a higher rate
According a lead analyst in FMI — the ability of machine glazed kraft paper to provide exclusive mechanical strength, flexibility, and printability makes it an ideal choice for packaging of industrial and non-industrial goods. Shifting inclination towards strong yet sustainable packaging solutions will create sales opportunities.
Rising preference of sustainable packaging has led to an increase in demand for packaging solutions that can also be recycled. Machine glazed kraft paper manufacturers are inclining towards sustainable packaging and are promoting environment-friendly packaging. Manufacturers are using paper materials as a sustainable packaging alternative to conventional plastic and metallized packaging solutions used in food, healthcare, personal care & cosmetics, building & construction, and household applications.
Bags & pouches, wraps, labels & release liners, sacks, envelopes, coating & lamination, cups & bowls, trays, and others (gift wrap and others.) are produced from viable packaging materials such as machine glazed kraft paper. They are shaping way for the efficient environment-friendly packaging solutions across the world.
Initiatives by manufacturers operating in the global machine glazed kraft paper market will further encourage consumers to adopt sustainable packaging products. Increasing inclination for such environment-friendly machine glazed kraft paper solution and stringent government regulations regarding green packaging formats across various countries are ultimately fueling the machine glazed kraft paper market growth.
Moreover, the shift in the adoption of flexible packaging instead of rigid packaging across the globe is responsible for driving the machine glazed kraft paper market growth. There is an increasing penetration of machine glazed kraft paper for packaging of food & beverages, personal care & cosmetics products, textile and other industrial products in the East Asian region.
Also Read: Revamped EU Forest Strategy Will Recognize Importance of Forest-Based Industries and Bioeconomy.
The manufacturers of machine glazed kraft paper are continuously focusing on innovation. Rising investment in research and development resulted in the advent of packaging formats that feature odor neutrality and high taint and come with an option of wet-strength for high barrier protection against the effects of oxygen and moisture. Furthermore, machine glazed kraft papers offer a compostable and sustainable functional choice with excellent aesthetic and surface properties, which is enabling growth in the market.