Mr. Sanjay Singh, Group Head – Paper & Packaging, ITC Ltd., presents the various measures adopted by ITC's Paperboard and Specialty Papers Division (ITC PSPD) and the outcome of their approach to water conservation.
Our water treatment process and wastewater treatment strategies…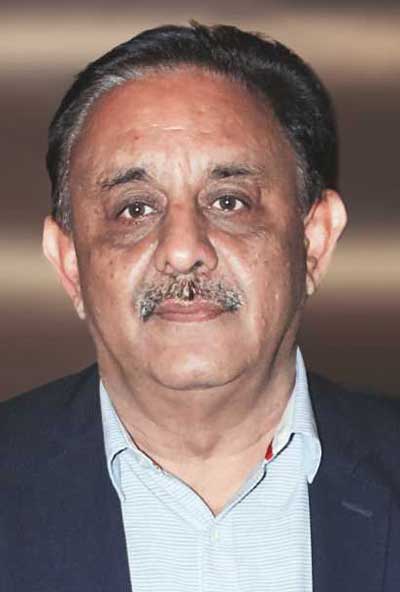 We have a very elaborate system of measurement of water consumption at various points. It is monitored every day against the set targets. The simple rule is that managers do what management measures.
Our investment into water treatment infrastructure…
We have created a very detailed system of treating effluent water before it is discharged. We meet all the parameters of the treated effluent much better than the norms. In fact, 70 percent of the water discharged is used by the farmers for irrigation purposes. We measure the soil samples by getting them tested by the agricultural university to see if there are any effects on soil conditions or the quality of the groundwater. This has been done for more than 25 years now. No adverse effects are seen on soil conditions or groundwater quality. We have kept a fish in a tank where treated effluent is put to test the quality of water. Since fish is very sensitive to the quality of water, it acts as a test method for the quality of effluent.
Water consumed per tonne of paper produced…
We use about 30 m³ of water per tonne of paper which is one of the lowest in the industry. We recycle the water internally to the maximum extent possible to reduce water usage.
Measures undertaken to minimise the consumption…
We have a team that works on reducing water consumption on a continuous basis. It is reviewed regularly by our management committee. We are also working on treating our sewage water and using it in our cooking towers. We treat the effluent and reuse water in our pulp mill.
Talking about environment management, we are the only pulp mill in the country to have ozone bleaching to reduce the impact on the environment. We were also the first ECF mill in the country. We have a system of collecting the gases from various points and burning them in the lime kiln and boiler thereby eliminating the smell.
Watch: Evolution of Paper Based Packaging
Recent developments with regards to water management and treatment…
We have recently commissioned a high-efficiency recovery boiler which will reduce coal consumption by more than a hundred thousand tonnes. We have put up a BCTMP mill with zero effluent discharge. We are also investigating a new bleach plant that will reduce chemical consumption and power and water consumption.
Also Read: Paper Boat Needs WATER to Float… Save it!
Path-breaking steps taken…
ITC Ltd. has been running a large-scale Integrated Water Stewardship programme for several decades. Aligned to the 'Pradhan Mantri Krishi Sinchai Yojana', the programme aims at providing access to water to support livelihoods besides creating a positive water balance through supply-side augmentation and demand-side management. ITC has recently received the first prize for water management and conservation at the third edition of the National Water Awards by the Ministry of Jal Shakti.