Over 1.11 lakh acres have been covered under agro-forestry in the region providing farmers with additional income from their limited land resources.
April 17, 2019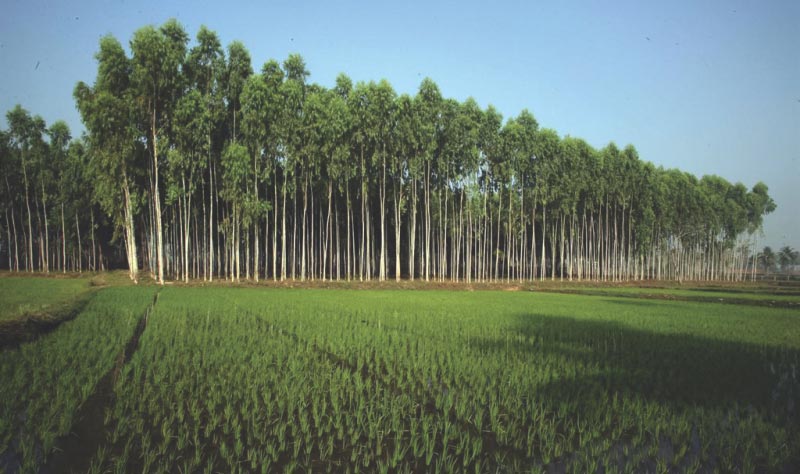 ITC's Paperboards and Specialty Papers Division (ITC PSPD) unit at Bhadrachalam in Bhadradri-Kothagudem district has been encouraging farmers to take up cultivation of maize and chilli as an inter-crop in eucalyptus plantations to increase their income as part of the company's agro-forestry initiatives, said Vadiraj Kulkarni, Chief Operating Officer, ITC-PSPD.
As reported in a leading daily, Mr. Kulkarni said that the ITC was progressively scaling up its innovative agro-forestry initiatives to synergise tree growing with traditional crop production.
On the ITC's research and development initiatives, the company's Life Sciences & Technology Centre has been working on developing high-yielding second generation clones that can be nurtured around the plantations to help farmers maximize their farm yield.
Augmenting its capacity to seven lakh tonnes, the ITC's integrated pulp and paper mill at Bhadrachalam, which is also the largest manufacturer of packaging and graphic boards in south Asia, is contributing to the socio-economic development of Telangana through its massive afforestation and livelihood generating activities.
The ITC officials have been continuously engaging with eucalyptus and subabul farmers to enable them supply their ready produce directly to the company's mill at Bhadrachalam. In such cases of direct supply, the purchase orders are being issued to the farmers and payment (including the cost of transportation and harvesting) is being made directly to their respective bank accounts, within 10 days of receipt of material with acceptable quality. In February 2019, nearly 75 percent of the 15,175 MT of wood procured from Khammam was through direct purchase orders from pulpwood growing farmers.
The ITC's afforestation initiatives led to nearly 54.58 lakh MT of CO2 sequestration during 2017-18. The state-of-the-art Bleached Chemi Thermo Mechanical Pulp (BCTMP) plant at Bhadrachalam has enabled the company to substitute imported pulp, saving foreign exchange by substituting imports for the country.