In the first phase of commercial production, Kerala Paper Products will manufacture newsprint grades of 45 GSM.
November 2, 2022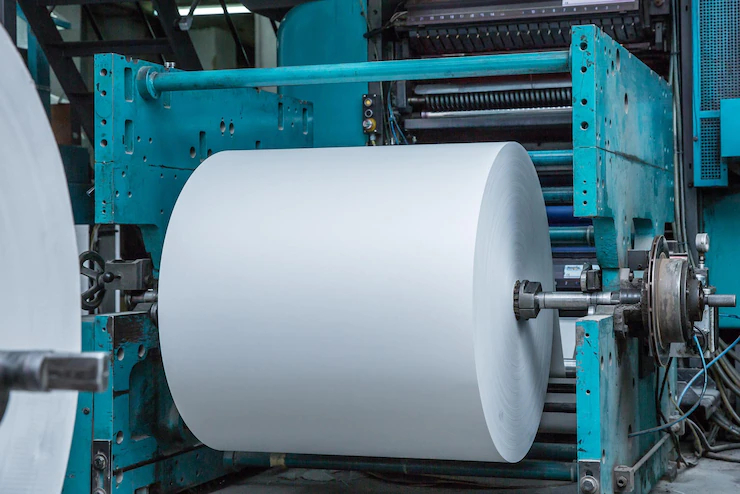 Kerala Paper Products Ltd. (KPPL), has initiated the commercial production of newsprint. Kerala Finance Minister K.N. Balagopal graced the inauguration ceremony held on the KPPL campus which was presided over by Industries Minister P. Rajeeve. Moreover, Forest Minister A.K. Saseendran, Cooperation Minister V.N. Vasavan, MPs Jose K. Mani, Thomas Chazhikkadan, MLAs C.K. Asha, and Mons Joseph along with many dignitaries were also present at the function.
At the occasion, Minister Balagopal exclaimed that the acquisition of a public sector unit (PSU) from the central government by a state government is rare, Minister Rajeeve regarded it a historic movement. "The re-opening of a closed PSU is happening for the first time in Indian industrial history," he said.
Watch: IVAX Paper Chemials Interview
The ministers, along with the people's representatives and many key official representatives, visited the paper mill and the de-inking plant – as published in media reports. Ceremoniously, they also flagged off the vehicle having the first load of the paper produced at the site.
It has been so decided that in the first phase, KPPL will manufacture newsprint grades of 45 GSM. In the future, as the plant gets to be more stable, they will also make newsprint grades of 42 GSM besides writing & printing papers in the range of 52 to 70 GSM, as per the information shared by a KPPL official.
Also Read: Kerala Paper Products to Commence Operations on January 1
The state government has announced its plans to develop the KPPL into an enterprise with a turnover of INR 3,000 crore. As the third and fourth phases of the plant's developmental work get concluded, the KPPL will have an annual production capacity of 5 lakh metric tonnes (MTPA) of newsprint. KPPL was earlier known as Hindustan Newsprint Ltd.