MTC ITF Change by Körber is the new solution for the production of interfolded products that are able to change the cut-off format of the product simply by replacing the cassette.
June 13, 2022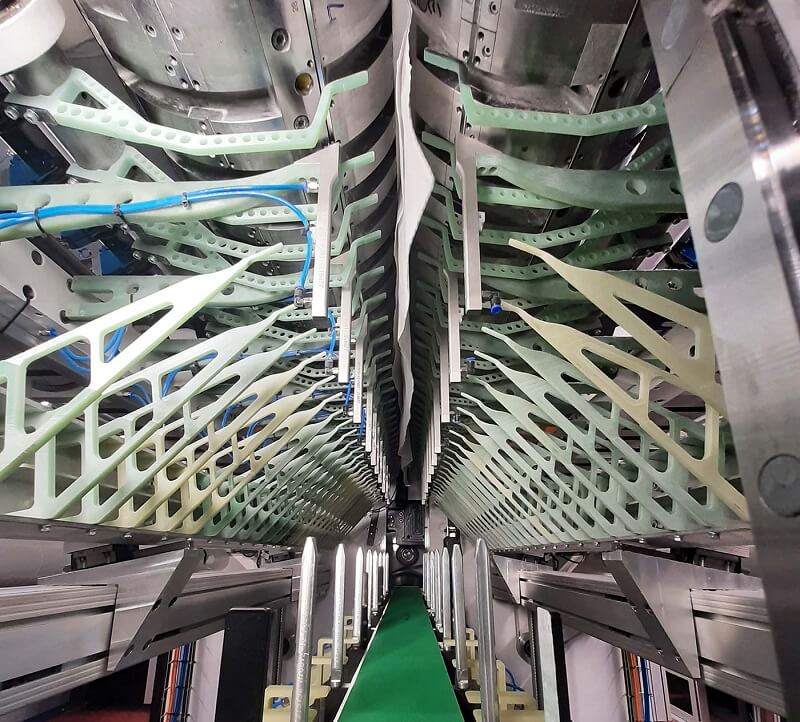 Körber Business Area Tissue has introduced – MTC ITF Change, the first solution capable of modifying the cutoff of the product. With the solution, by replacing a single cassette, one can change the cut format in a simple, fast, and automated way without compromising the quality of the finished product.
MTC ITF Change is the ideal solution for companies that need to develop interfolded sheets of different lengths without losing OEE. Patented by Körber Business Area Tissue, the MTC ITF Change has only two folding rolls, in which the cutting function is incorporated. The cassette can be replaced automatically with a few manual operations without the intervention of a specialised operator.
Watch: Evolution of Paper Based Packaging
The preparation of the cassette with a different format takes place in advance in the warehouse, outside the machine, and the replacement occurs with a few simple manual operations that do not require the intervention of a skilled worker. The adjustment of the new product with the help of Körber's Sam systems is completely automated. The MTC Sam reel system reads the characteristics of the parent reel and sends the data to the production line which automatically adapts the operating parameters through dedicated software.
Also Read: Hayat Kimya is expanding its tissue production in integrated Turkey and Russia
"Over the years, customers have increasingly expressed the need to be able to customise their offer. To meet this need, and thanks to the experience gained in the interleaved sector, we decided to develop a flexible solution capable of automatically changing the cutting length based on the desired characteristics. The innovative technology created for the folding market will allow our customers to further expand their business", comments Mr. Giovacchino Giurlani, Managing Director of Körber Business Area Tissue's fold division.