Lecta Group's Torraspapel mill in Spain, will be enhanced by Valmet's comprehensive recovery boiler upgrade. This includes new air systems, black liquor sprayers, water side modifications, and smelt spouts, boosting capacity from 420 tds/d to 480 tds/d while reducing emissions.
Aug 3, 2023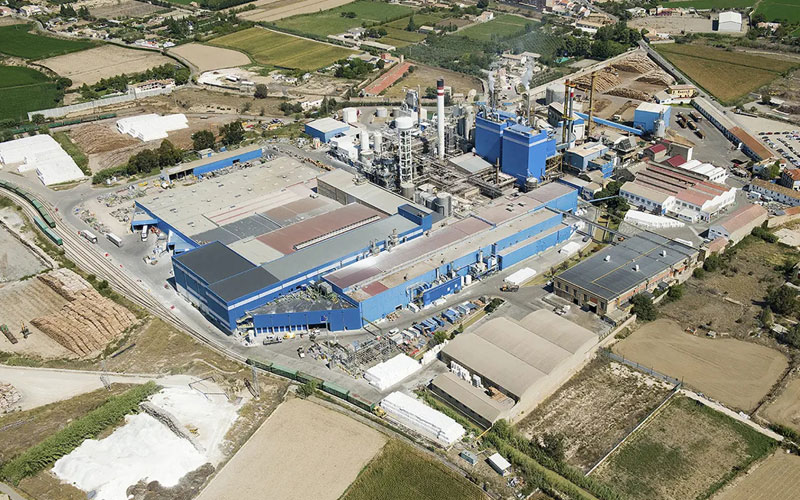 Lecta Group's Torraspapel combined pulp and paper mill in Zaragoza, Spain will receive a recovery boiler upgrade from Valmet. The delivery will include a comprehensive recovery boiler upgrade with new secondary and tertiary air systems, new black liquor sprayer stations, modifications in the water side of the boiler and new smelt spouts. The upgrade will increase the recovery boiler's capacity from today's 420 tds/d including ashes to 480 tds/d including ashes and reduce the mill's emissions. The primary target of the upgrade is to increase the recovery boiler's black liquor capacity. The upgrade will also reduce the mill's emission levels and improve the water side of the boiler, hence enabling the capacity increase. The upgrade will take place during the mill's annual shutdown in October 2023.
Also Read: Glatfelter Corporation Sells Ober-Schmitten GmbH to Ostrest GmbH
"The project will contribute to eliminating a bottleneck for possible future growth in production and/or use of other eucalyptus species. Valmet has always been a reliable and trustworthy supplier for Lecta, with a high degree of technical capabilities in the pulp and paper areas." says Mr. Primitivo Prados, Mill Manager at Torraspapel mill. Additionally, Mr. Marcos Gonzalez Moreno, Service Sales Manager, EMEA, Valmet says "Thanks to our expertise in the recovery area we were able to provide the customer with a strong technical concept and a solution that fits their needs. I believe our good relationship with Lecta Torraspapel will be further strengthened with this project. We will do our best to support the customer in reaching their targets".