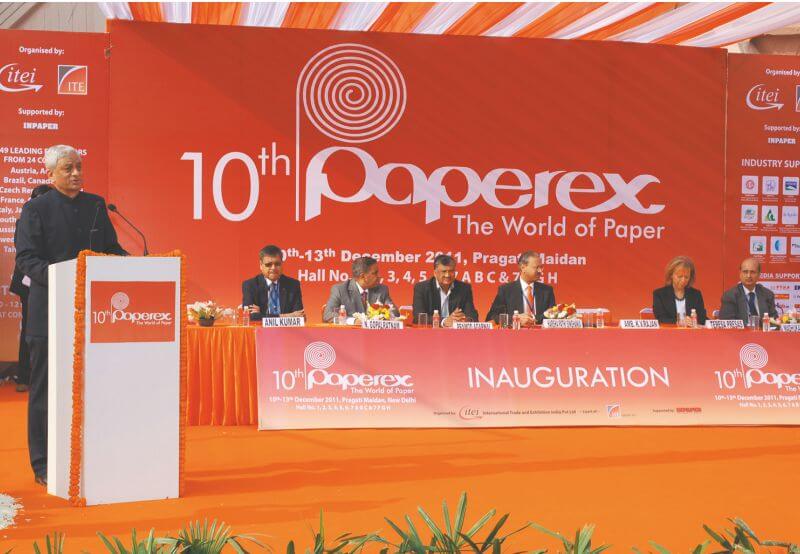 Paperex, the world's largest exhibition of pulp, paper and allied industries, will be held from 24 October to 27 October 2013 at Pragati Maidan, New Delhi, India. The event is being organised by International Trade and Exhibitions India Pvt. Ltd. Around 522 leading companies from 26 countries will take part in this exhibition. Dr. E.M. Sudarshana Natchiappan, Hon'ble Union Minister of State for Commerce and Industry, will inaugurate the event as chief guest.
Interestingly, Paperex 2013 also includes Tissueex, an exhibition of tissue product machinery and technology. Paperex 2013 will cover the entire spectrum of products and services related to paper, pulp and allied industries. Serving the paper industry for two decades, this business event has established itself as a comprehensive platform on which luminaries from practically all corners of the globe interact with one another to promote business, thereby giving a fillip to the growth and development of paper, pulp and allied industries in the country, joint ventures, investments and technology transfer.
Paperex -2013: Major Highlights———————————————————————————————————
The national and international industry and trade associations that support this business event include associations such as:
• All India Associations of Industries (AIAI)
• Federation of Paper Traders Associations of India (FPTA)
• Indian Agro & Recycled Paper Mills Association (IARPMA)
• Indian Pulp & Paper Technical Association (IPPTA)
• Central Pulp & Paper Research Institute (CPPRI)
• Paper Engineers Association, Finland (PI)
• German Pulp and Paper Chemists & Engineers Association (ZELLCHEMING), Germany
• Technical Association of Pulp & Paper Industry of South Africa (TAPPSA)
• Technical Association of the Pulp and Paper Industry (TAPPI), USA
• Taipei Machinery Traders Association (TMTA), Taiwan
• U.P. Paper Merchant Association (UPMA)
• China National Household Paper Industry Association (CNHPIA), China
A sneak preview of the event————————————————————————————-————————–
• 14 exhibition halls covering a gross exhibition area of 22,500 sq. m.
• Expected presence of over 500 leading exhibitors from more than 25 countries, including countries such as China, Cyprus, Czech Republic, Finland, France, Germany, India, Italy, Japan, New Zealand, Pakistan, Singapore, South Korea, Spain, Sweden, Switzerland, Taiwan, The Netherlands, UK and USA
• A three-day concurrent conference on the topic, "Global Pulp and Paper Industry: Problems And Prospects".
• It is supported by various national and international publications.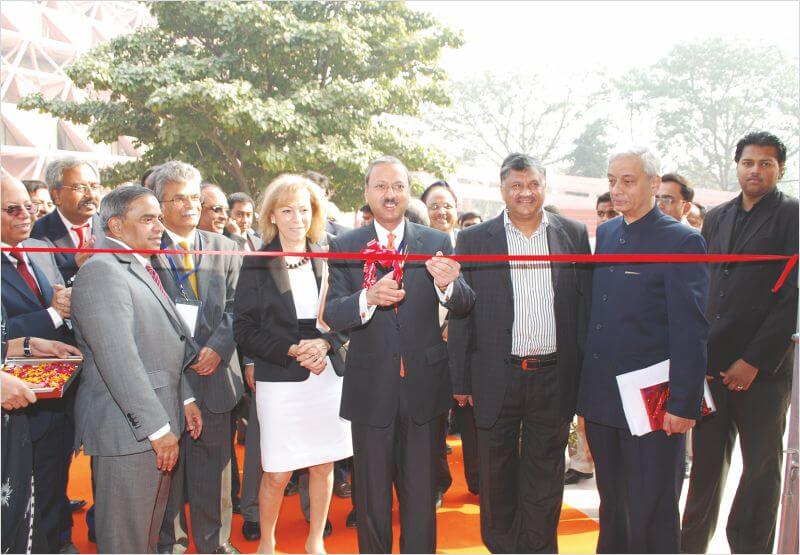 Launching of World Paper Forum——————————————————————————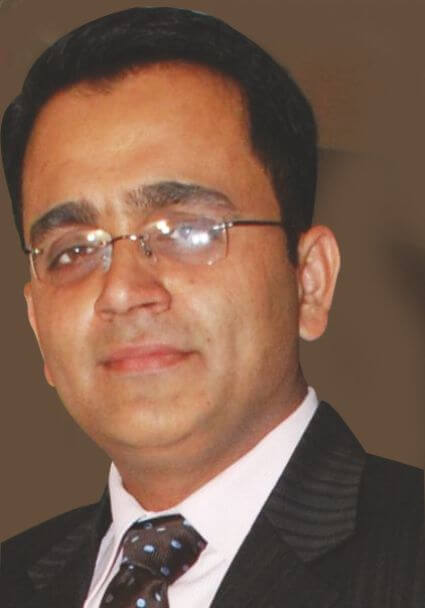 As a response to the needs felt by the Indian paper industry as well as its global interlocutors, it has been decided to set up a World Paper Forum (WPF) to bring together leaders, policy makers and thinkers to regularly review key issues as well as identify new opportunities for the overall growth of the paper and allied industries with a special focus on India. WPF will be a business-led forum with a target membership of 20,000 from paper and allied industries across the globe.