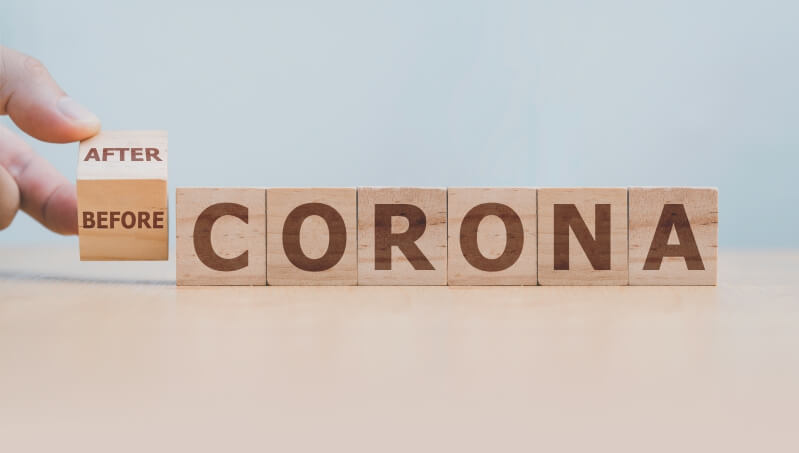 COVID-19 is the greatest challenge humankind has faced of late. With the advent of coronavirus, the world is re-thinking to find a balance between what worked before and what needs to happen now. The novel coronavirus has created a new historical divide – the world Before Corona (BC) and the world After Corona (AC). The BC era has gone and we are accelerating into a different world.
Read Paper Mart's June-July 2021 Issue.

The pandemic is unleashing a new era of change and bringing long-term actions in the way businesses function. According to the latest data by the Ministry of Statistics and Programme Implementation (MoSPI), "GDP at constant prices (2011-12) in Q1 of 2021-22 is estimated at INR 32.38 lakh crore, as against INR 26.95 lakh crore in Q1 of 2020-21, showing a growth of 20.1 percent as compared to a contraction of 24.4 percent in Q1 2020-21."

Paper industry reinventing itself

As we talk about the economic recovery, the paper industry has not been an exception. It went through a lot and had its ups and downs. Nationwide lockdown forced the paper mills to stop their operations. Even when the lockdown was lifted, logistical constraints, supply shortages, and rising prices were some of the issues faced by the mills. Due to the restrictions on schools, colleges, and offices, the writing and printing and newsprint segments were adversely hit making the profit margin in these segments as thin as they are. However, they say that every cloud-no matter how dark-has a silver lining.

Online shopping changing the face of packaging

People are getting inclined towards online shopping to prevent the spread of the coronavirus; hence, the packaging segment is doing phenomenally well. The pharma sector and FMCG remain other key drivers raising the demand of this segment. "Within paperboard, the consumer packaging segment (40-50 percent of volumes), is expected to clock 5.5-6.5 percent CAGR up to fiscal 2025, driven by a rise in demand for FMCG, pharmaceuticals, cosmetics, and apparels", said Sri N Gopalaratnam, Chairman, Seshasayee Paper and Boards Ltd.

Hygiene awareness creating opportunities for tissue papers

It is a proven fact that simple hygiene measures can help us to prevent the spread of COVID-19. The novel coronavirus has brought a focus on cleanliness creating new opportunities for tissue and toilet papers. There has been a trend and substantial growth in the demand for tissue and toilet papers even in countries like India where it is still in the nascent stage. "Currently, ongoing health issues have increased hygiene awareness and a positive impact in at-home sales started showing up in the domestic market," says Mr. J.P. Narain, Chief Executive Officer, Century Pulp & Paper.

According to the report published by Allied Market Research, the global wood pulp market generated USD 165.3 billion in 2020 and is estimated to generate USD 242.1 billion by 2030, witnessing a CAGR of 3.9 percent from 2021 to 2030. An increase in demand from the paper industry and a surge in consumer demand for tissue paper products have reportedly driven the growth of the global wood pulp market.

Writing and Printing segment to revive soon

As the states are announcing the opening of schools, colleges, educational institutions, and offices, the demand for writing and printing paper is expected to revive. "The main drivers for the growth of this sector remain intact, which include significantly higher outlay for universal literacy, more and more emphasis on taking education to the last corner of the country, and also recent announcement regarding new education policy which will entail major changes in the syllabus. This will require massive printing of new books and other study materials", says Mr. Anil Kumar, Executive Director & CEO, Shreyans Industries Ltd.

Businesses and the economy go hand-in-hand. Strong leaders are projecting optimism and looking for new possibilities and opportunities in the new era.

In this edition of Paper Mart, we spoke to industry leaders to know their transformation initiatives and understand how they are adapting to the 'new normal' and perceiving the change, hoping that the clouds will go away and the sun will shine on us again soon.