IPPTA organized its annual seminar in Mumbai on 3rd and 4th March at The Leela Kempinski hotel with the theme "3 E's of Paper Industry – Energy, Environment & Ecology". Mr. R.R. Vederah, Managing Director, Ballarpur Industries Ltd gave an inspiring inaugural speech wherein he highlighted the crucial aspects of the industry. Here we present the ingredients of his speech.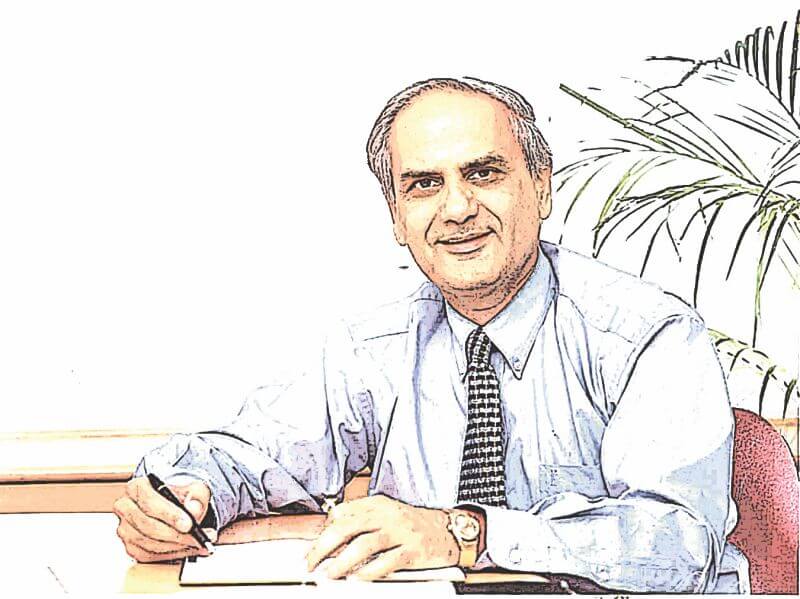 Mr. Vederah started his speech by saying "The industry has to really respond to the challenge of 3 E's and we have to get away from our manipulative way of trying to meet the regulatory norms. Industry has to get far more committed and dedicated approach".

Further giving a synopsis of the Indian paper industry, he said: "The Indian paper industry is an integral part of the nation economy and is contributing to its growth and development. It is with this spirit that the paper industry is continuing to upgrade its capacity and technology despite of several challenges where many mills have invested in capacity building with the latest state of the art technology. The current turnover of the Indian paper industry is about Rs. 30,000 crore (USD 7 Billion) and the industry contributes to the exchequer about Rs. 3000 crore providing employment opportunity to almost 1.5 million people especially in rural areas. Debatable but our domestic demand of all varieties of paper is somewhere around 10 million tons. Out of which writing & printing is about 3.8 million tons, packaging grades is about 4.5 million tons, newsprint is around 1.7 to 1.8 million tons and then we have some quantity of specialty paper. Even though our per capita consumption is 10 kg currently, India is likely to experience the highest growth rate in world in paper consumption over next 10 years. Paper consumption in the world is 380 million tons and India consumes just 3% of this. While, 16% of the world's population resides in India. By 2020 the paper consumption in India would be about 20 million tons or 20 kg per capita".

On industry's role in the growth, he added: "The industry will have to invest in the capacity building through adoption of superior technologies as well as continued effort to conserve resources and reduce its impact on the environment. Over the last two years the industry has expanded capacity by approximately 1 million tons with an investment of Rs. 8000 crore (USD 2 billion) and further projects which would add half a million ton capacity with an investment of Rs. 4000 crores have been announced".

Talking about 3E's he highlighted the challenge of non-availability of degraded land for plantations: "The 3E's energy, ecology and environment a very crucial to address the sustainability of pulp and paper industry. India would have 325 million hectares of land mass and out of this there would be around 65 million hectares of degraded land. Here the industry has not been able to convince the Government to garner 2 million hectares of degraded land to grow our wood resource. We can develop in ascaled manner, commercially viable plantations, bring in advantages of improvement in clonal technology, vegetative propagation technologies and even through genetic intervention. As a result the industry has resorted on Farm Forestry and through farm forestry initiatives about 8-10 million tons of wood is generated on annual basis. This is a survival initiative but the cost of procuring wood through this process is too high".

Enlightening about the technological upgradation in the industry, he quoted: "Industry has upgraded process technologies, installed most modern fiber lines and high speed paper machines with shoe press to boost the production, conserve energy & water and improve financial performance. Many mills have adopted extended delignification processes, ECF bleaching to modernize the fiber lines. In the area of paper making adopted alkaline sizing, replacing clay & talk with GCC & PCC fillers and increase the ash content in paper to reduce usage of fiber. Recycled fiber based mills have adopted superior de-inking technology. While, agro based mills have adopted chemical recovery system to recycle soda and generate steam. Few mills have gone for lignin recovery from black liquor. Industry has progressed in spite of challenges, improved environmental performance in terms of reduction of effluent volumes, reduction in terms of usage of steam, power, AOX reduction apart from many other successful achievements in process technologies".

On environmental issues, he mentioned: "Environment is going to pose a huge challenge for us especially when we are targeting to cross 20 million tons in next 10 years. It's not only going to be wood but availability of other resources, also the environmental compliance like water, air and solid waste generations a big challenge for industry. Due to alternate usage of wood the requirement will increase to 3 times in coming 10 years. The availability of the waste paper in the world is shrinking and the hunger from China is too large and they are buying 20-23 million tons of 55 million tons available recycled fibers. The water is a scare resource and the cost of the water has gone up by 10 times in few regions. The industry would be forced to conserve this resource. Paper is a natural, recycle and renewable product. The paper manufacturer has negative carbon footprints. However the paper industry has been continuously optimizing its operations and reducing its CO2 emissions, but much more has to be done by the industry with far more commitment towards reducing resource usage and moving towards the sustainable world".

During his speech he also shared few facts related to his company: "Company like us moved out of the country not to run a paper mill in Malaysia, but to secure the fiber base, because that fiber base can make us grow".

"We expanded BILT's capacity initially based on bought out fiber and we burnt our fingers. As with the current market pulp situation which is there since 3 years, sometimes we don't even meet our variable cost with respect to the selling price. So we have to do vertical integration and go upstream to have access to land and grow our own trees".

"We are working with an Israeli company with the objective to bring our COD level to less than 200 PPM and secondly make the effluent color-less".