Located in Coimbatore, C2C Consultancy – Pulp and Paper provides design, engineering, erection, commissioning and rebuilding services for pulp and paper companies. The Company invests substantially in developing new solutions to meet the high-level and precise engineering solutions for its customers.
Mr. N. Srinivasan, Technical Director and Mr. S. Vijayaraghavan, Head, Marketing, C2C Consultancy, talk about their company and the services it offers in an exclusive interview given to Paper Mart.

Excerpts.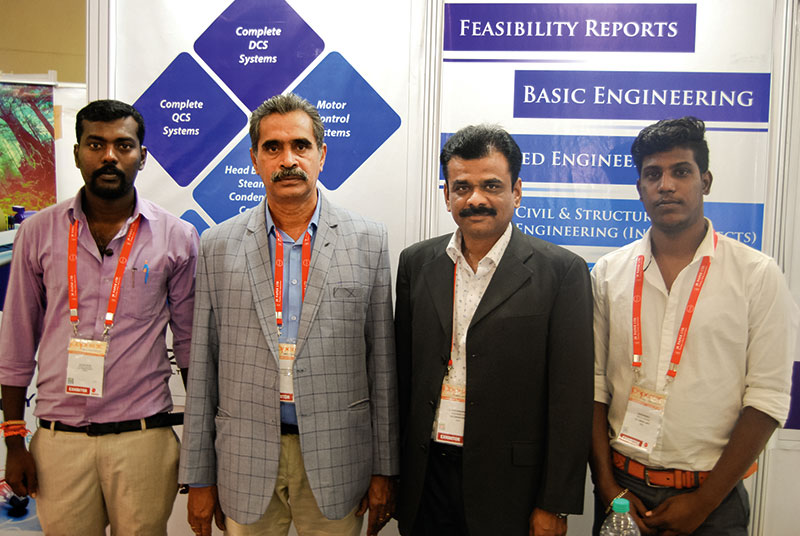 Paper Mart: Could you tell us a little bit about your Company?

N. Srinivasan: Our Company started in 2008 in a modest way as an erection team. We did 300 TPD of erection service for SERVALL Papers with our own team. This Company now has a capacity of 300 TPD with double loop deinking system (Metso) and paper machine from Glatfelter, Appleton area. Our team dismantled the total unit from Glatfelter and transported the gear to down South India. And we reinstalled the entire factory after small refurbishment. Then we slowly changed our profile to consultancy service in which we do feasibility study, basic engineering, detailed engineering, and technical auditing. We offer procurement service and evaluation report. We also want to show that our consultancy agency is different from other consulting agencies. Normally, consultancies provide engineering service only, whereas C2C provides engineering service and erection service – mechanical automation (electrical). We also provide commissioning service. And we give performance guarantee, quality and quantity. Moreover, if the client requires, we provide babysitting service as well. Everything is committed; everything is honored in quality and quantity. This is how we are different from other consultancy agencies.

PM: Have you undertaken any new projects recently?

NS: Recently, we did a project in Qatar – 300 TPD Kraft Liner, the entire machine was from China. I guess that is the first machine from China in the Middle East. It was for Al-Suwaidi Paper Factory, Doha, Qatar Industrial Area. Right now we are doing a project in Oman – a 600 TPD, Multi-Wire Kraft machine. All the dimensions of this critical equipment are entirely different. We are also doing a project in Morbi, Gujarat, which has a capacity of 300 TPD. The duplex board machine is from China, and some critical parts are from India. That means 'European make' and 'India origin'. Right now we are doing a project for Tuljabhavani Paper Mills Private Limited, Solapur, which has a capacity of 200 TPD. It is a Multi-Wire Kraft machine. We also got one project order from Jordan Kraft paper with capacity of 300 TPD. We also have an order for dismantling one tissue paper machine from Bahrain. We have to dismantle this machine and put it back in the Kolkata area. We just completed engineering and commissioning service in Iran for Kaghazkar Kasra Papers. We have also done very good commissioning service for D A Packaging in Ethiopia. We have good support from the Middle East and China. We are getting valuable technical knowledge from China, European countries and some other countries. Coupled with all that, we have our own expertise.

PM: Is there anything else you would like to add?

Mr. S. Vijayaraghavan: I guess the economic growth rate in India is looking up. The only thing is that there is some money-related conservation. But considering the growth rate, literacy rate and changing lifestyle in the country, I hope everything will be fine in the near future.