Valmet recently completed the acquisition of GL&V, which is a global provider of technologies and services to the pulp and paper industry.

GL&V's washing, oxygen delignification and bleaching operations with Compact Press®, pumps and mixers technology for chemical pulping as well as the related Product Center in Karlstad, Sweden, were not included in the transaction scope.
In an interview given to Paper Mart, Mr. Varun Jain, Director, India Region, Valmet, talks about the acquisition of GL&V and Valmet's future targets.

Here are a few excerpts from this exclusive interview.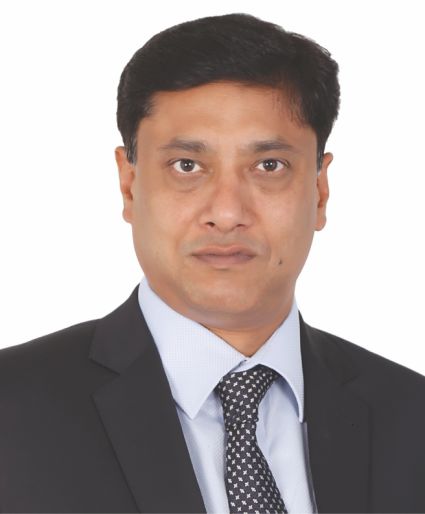 Paper Mart: Could you tell us a little bit about the acquisition of GL&V?

Varun Jain: GL&V became part of Valmet on April 1, 2019. This acquisition strengthens Valmet's global services business, complements our technology offering, especially in the areas of chemical pulping, stock preparation, paper making and finishing. Also, it further builds our local presence and capabilities. There were some exclusions in the acquisition on the chemical pulping side.

The acquired businesses key locations are in North America, Europe, Brazil and India (Pune). This acquisition was a great benefit for Indian operations, because we had been growing quite nicely on the engineering front, the automation front, and the overall sales front but were lacking in manufacturing capability. So, the operations in Pune, which had been an important production site for GL&V, became a part of us. As a result, in India, we are now very competitive and are in an excellent position to offer on the stock preparation and approach flow side, including recycled fiber lines where we did not have local production before. The Pune site is now one of the global production units for Valmet. In addition, we have a fantastic team in Pune which has further strengthened us. After the acquisition, we have almost 200 references more and a strengthened customer base in India. So, this acquisition is a great win for us. And we are looking forward to pushing our growth further.

PM: What are your future targets?

VJ: We have appropriate capability on the pulping and recovery sides. We have good local capability in terms of engineering and sub supply network. With the GL&V acquisition, we will also have good capability on the stock preparation side. Now, we are aiming at enhancing our supply chain for paper machines and board machines. We are also aiming at making our engineering capability global for Valmet. India is a good resource-based country, and I believe that we can play a significant role in Valmet's global operations. So, that is another goal. We are also aiming at growing our supply chain for global projects. For us India is not only a market where we can sell, but also a country where the resources can be used for global operations. We are quite convinced that in addition to China, India can be the place for engineering capabilities, supply chain capabilities and market-based sales. So, that is a target. We would also continue to grow our technology base locally for almost all the papermaking segments and operations.
"The key theme for our development is incorporation of more artificial intelligence in our applications and solutions," says Mr. Jari Almi, Vice President, Valmet Industrial Internet, Valmet Automation Inc., in an interview given to Paper Mart.
Paper Mart: The latest buzzwords in the paper industry are Industrial Internet, Industry 4.0 and IoT. Valmet also says that the industry must now start a meaningful dialogue with data. Do you agree with this observation?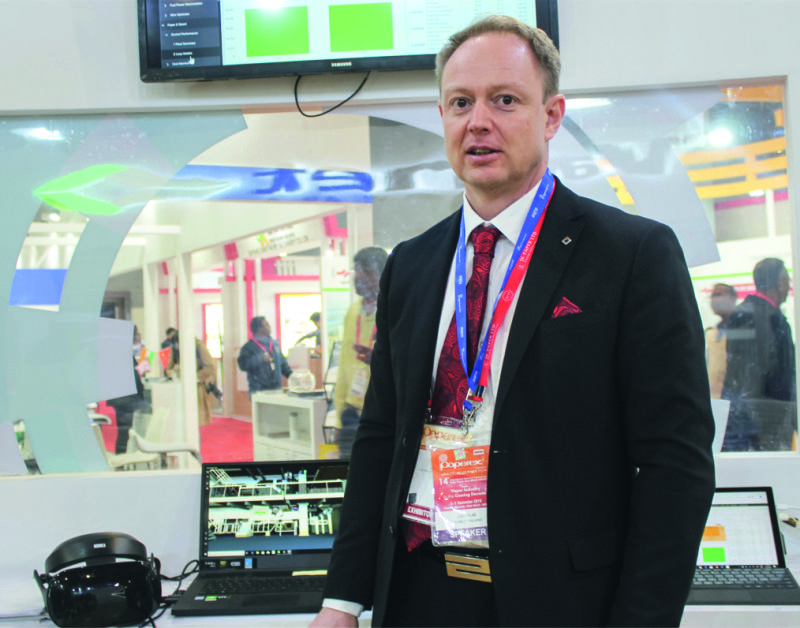 Jari Almi: That's a good question! I fully agree with the observation that Industrial Internet, Industry 4.0 and IoT have been the buzzwords in the last two or three years. But most importantly, what I am seeing is that in the last one to two years,they have become much more concrete and mature. In the environment, we now have several applications for our customers to help address issues related to production or reliability. These buzzwords have become part of today's daily business. Within the last year or so, we developed 40 new monitoring or advisory types of applications at Valmet. And on top of that, we have optimizers to optimize the processes automatically as well. So, dialog with data has started to really go forward now.

PM: Is Valmet well on its way to implementing Industry 4.0?

JA: Yes, we are well on way to implementing Industry 4.0. We are in a very good position with that mainly because we have focused on concrete things to move data as a new asset to concrete applications through a dialog with data, basically.

PM: Don't you think the introduction of this new technology will make your products costlier?

JA: No, not at all. The good news is that in the paper industry, paper machines and pulp mills have been quite well instrumented and automated. So data is basically there. Data is available to be just converted to new value, and turning data to new applications and services doesn't cost a lot – and that's because no hardware investment is basically seen.

PM: How receptive has the pulp and paper industry in India been to Industry 4.0?

JA: Based on my discussions with some of my customers, I can say that there are early ongoing movements. Some of the customers by themselves have done some data analytics or worked with some local IT companies or startup companies. But I would say that taking the next step towards continuously utilizing the applications in the process is still coming. Many companies are aware of it; many companies are talking about it, but I have not seen many concrete actions being taken.

PM: Why should pulp and paper companies go for products offered by Valmet?

JA: The key is that we can really combine process technology data from automation systems with new value-added applications. That's only part of the story. Another part of the story is that we provide value out of this – continuous services are a way to make results happen; we are a very established company to provide these kinds of services to improve the performance and reliability.

PM: Do you actually visit your customers – their plants or mills – to suggest ways and means of improving the processes?

JA: This is a new thing to many customers, and it's difficult to define on the first visit or day one how much value and what kind of value they can extract from data analytics of a specific application. In many cases, we start with a process/service called data discovery where we take a batch-load of data from the mill's systems and put our analytics team and our process specialists working together with customers to really understand the challenges in the mill and how we can turn the data to new value. This process takes six to eight weeks. After the completion of the process, both of us are aware of the opportunities and the next steps that should be taken. And then we start the implementation. This is a highly customized service.

PM: Do you customize your products and solutions to the needs of your customers?

JA: It always leads from customer needs, situations and challenges. If you think about the applications, you will realize that every machine is a bit different from the other machines. So there are no models. We have to start with the customer's own data to turn it to application and new value.

PM: Could you tell us about the latest developments that have taken place in your company?

JA: What are we developing at the moment? For paper machine, I think, paper break reduction is the key thing for avoiding web breaks. We are focusing on this area at the moment. Also, we are focusing on NHA saving, which is a big thing in a paper machine. On the pulp mill side, we already have advanced process controls for different process areas. We are now working on an advisory set of applications and solutions called Mill Wide Optimization. What that means is that we have a mill wide scheduler and quality planner that help us to combine some processes or process areas, optimizing the entire mill at once for a meaningful process.

PM: What are your future targets?

JA: Our vision within industrial Internet is to empower our customers to move to an almost autonomous mill. It will come at different levels. Of course, our machines, equipment and process automation need to have the latest smart senor technology available. They need to have mobile user interfaces so that the operations can be more independent at the operating location and centralized control rooms for operating the entire plant in one room. Above all, the key theme for our development is incorporation of more artificial intelligence in our applications and solutions.

PM: Don't you think Industry 4.0 will create unemployment?

JA: In the paper industry, utilizing the new technology is the next step. In more autonomous mills, roles might be changed but people would still be needed.