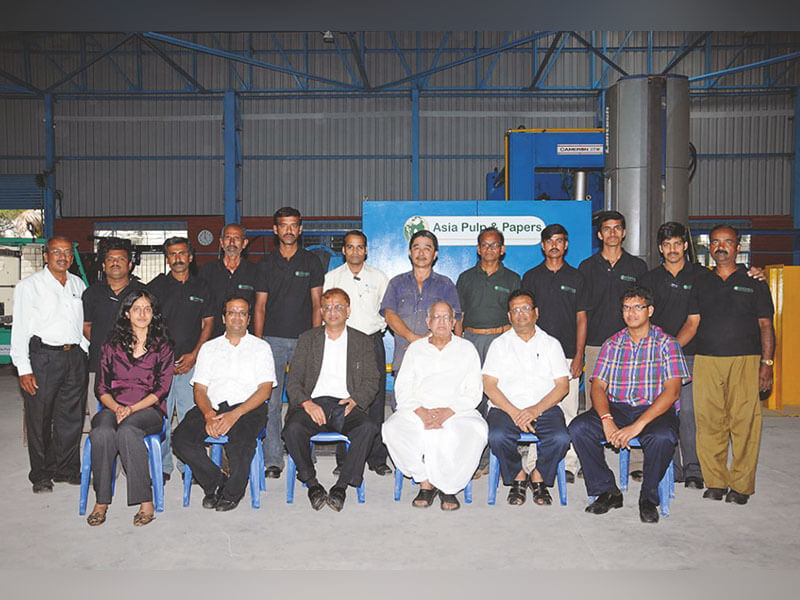 The famous duo of Indian paper Industry Mr. Vijay and Ajay Gupta have always taken extraordinary endeavours to keep up with the current trends in the market. And, they have always gone a step ahead to bring something new for the industry. Now, under the experienced umbrella of Mr. Vijay Gupta his son Arjun Gupta has entered the industry with the idea of providing value added services. Having done the venture in the converting facility, team Paper Mart Interacted with Mr. Arjun Gupta – MD, Asia Pulp & Papers to discover more about the venture and its value added operations.
Paper Mart: Kindly brief us about the facility and technological capabilities?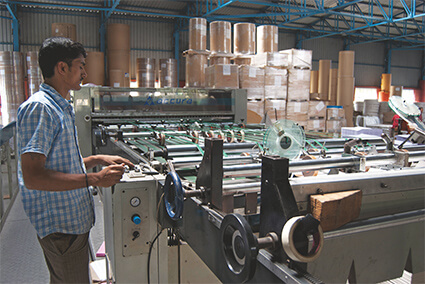 Arjun Gupta: The facility is located at Bommasandara Industrial Area, Bangalore, on the Bangalore-Chennai highway, adjacent to Electronic City. It was put up with the investment of about Rs. 15 crore excluding land & building. On a 24-hour work day, the facility can handle over 100MT of paper conversion per day. The technical capabilities installed are:

• UK made Cameron mill class slitter-rewinder that can handle any roll upto 2650mm width and 1800mm diameter. Output reels 100 – 2650mm width – any diameter, any length.
• High speed, highly accurate folio sheeter for sheet length from 400 – 1650mm.
• Paper cutter, core cutter, round disc cutter, waste baler.
• Stretch wrapper to provide moisture protection, with in-built heavy duty certified weighing scale.
• Dock levellers, heavy duty forklifts with roll-clamp attachments to handle rolls, pallets & bales.
• 100% 24-hour power backup.

PM: What was the idea behind this facility and what are your views on Indian converting industry and the opportunities it has?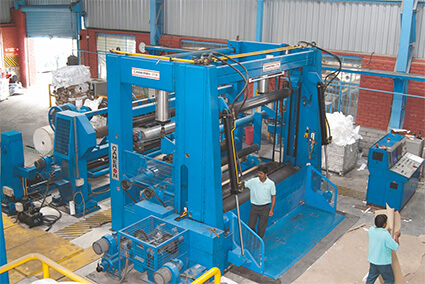 AG: This facility is an attempt to bring the world to them by providing best in world products through a virtual mill next door. In my views the Indian paper industry is presently consolidating and expanding. The focus of the mills is quality & quantity and in order to reduce finishing house bottlenecks and improve service levels to consumers mills are outsourcing part of their finishing house activities to centres closer to their consumers.

In a highly competitive environment, consumers are demanding 'paper that fits the job' rather than 'jobs that fit the paper'. They also need delivery immediately once ordered and cannot afford to wait a couple of weeks for a local mill to deliver or a couple of months for import deliveries. Our facility can meet an order within days or a rush order in hours fills that need bringing our partner mills closer to consumers.

PM: What kinds of jobs are being executed at this facility and for which customer profile?

AG: Our state of the art converting facility comprises mill quality slitting, rewinding, sheeting, cutting and packing with excellent material handling services. We cater to customers across all segments like printing, publishing, carton boards, container boards, forms, envelopes & stationery, digital printing and security printing & packaging etc. We also provide mill class converting service to paper mills, importers, merchants and consumers.
.
PM: What kind of value addition you are delivering to your customers with this facility?

AG: The basic idea of the facility is to provide not just the solutions but the value added solutions for the challenges faced by our customers.