Frugalpac has revealed a wine bottle made from 94% recycled paperboard that is apparently comparable in cost to a labelled glass bottle.
July 9, 2020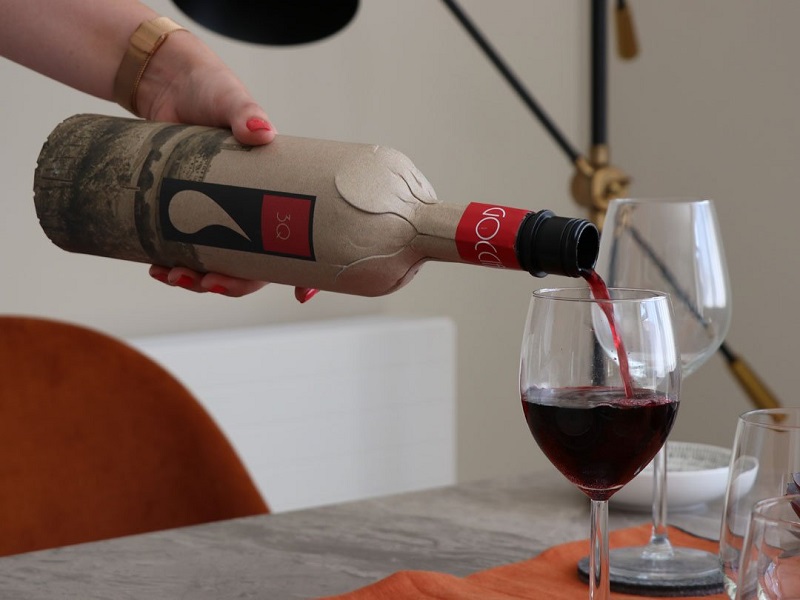 According to an independent Life Cycle Analysis undertaken by Intertek, moving to the Frugal Bottle can allow wine producers to cut the carbon footprint of each bottle by up to 84% and reduce emissions from transporting bottles, as the product can be made and filled on site.
The same LCA also claims to show that the product has a carbon footprint that is more than a third smaller than a bottle made from 100% recycled plastic. Meanwhile, Frugalpac says that the product's water footprint is also at least four times lower than glass.
In terms of end-of-life, the company reports that consumers can simply separate the plastic food-grade liner from the paper bottle and put them in their respective recycling bins. Alternatively, the product can be put whole in the paper recycling bin and the liner will be separated in the paper re-pulping process.
The new design, which can also be used for spirits such as gin, vodka, and rum, weighs in at just 83g, apparently making it up to five times lighter than a normal glass bottle and therefore easier to carry and lighter to transport.
The first wine to go on sale in the Frugal Bottle is 3Q, an unwooded Sangiovese red from the award-winning Italian vineyard Cantina Goccia.
Frugalpac's chief executive Malcolm Waugh comments: "We've had fantastic feedback from people who've trialled the Frugal Bottle. As well as the superior environmental benefits, it looks and feels like no other bottle you have ever seen.
"We want to deliver great wine and spirits in innovative packaging whilst helping our customers and consumers reduce their impact on the environment.
"Frugalpac's business model is to supply Frugal Bottle machines for wine producers or packaging companies to manufacture the bottles on their site, cutting carbon emissions even further. Materials can be purchased locally through existing paperboard printers to give maximum freedom of design and the best commercial offering."