Line O Matic is a pioneer in the stationery and converting industry with more than 25 years of experience and excellence. The company has recently diversified into packaging and printing, offering cutting-edge solutions and superior quality. Among its latest innovations are the square bottom paper bag machine and the automatic reel to reel flexo printing machine.
June 15, 2023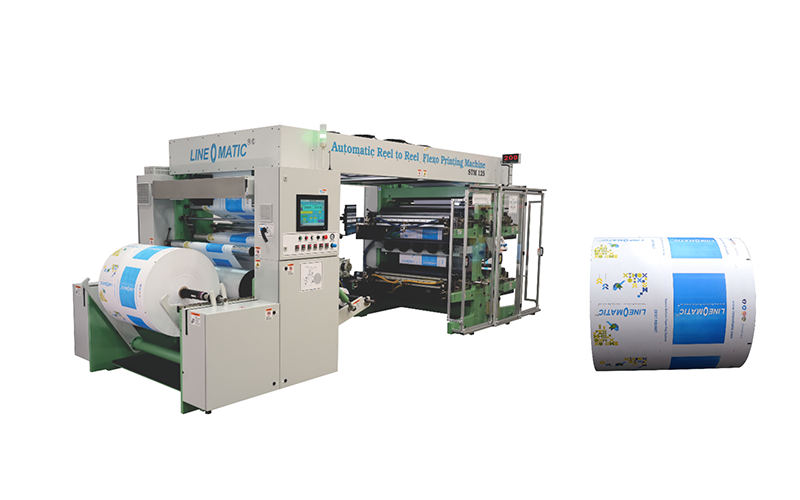 Line O Matic has recently ventured into packaging and printing segments, with its latest innovation of square bottom paper bag machine and the automatic reel to reel flexo printing machine. The square bottom paper bag machine comes in three models: (1) Zest RB 360 T, which features a twisted handle for easy carrying, (2) Zest RB 360 and (3) Crown RB200, which have sleek and handle-free designs for various applications. These machines are ideal for industries such as pharmaceuticals, FMCG, shopping malls, etc. that require efficient and functional packaging solutions.
Watch: JMC Paper Tech Launches New Subsidiary JMC Papers
The automatic reel to reel flexo printing machine is another remarkable product from Line O Matic that can print on different types of paper, from art paper to board. The machine is equipped with advanced technology that ensures versatility and precision in printing. Line O Matic caters to the diverse needs of the printing industry with its innovative and customized machinery. The company is a trusted partner for businesses that seek high-quality printing machines.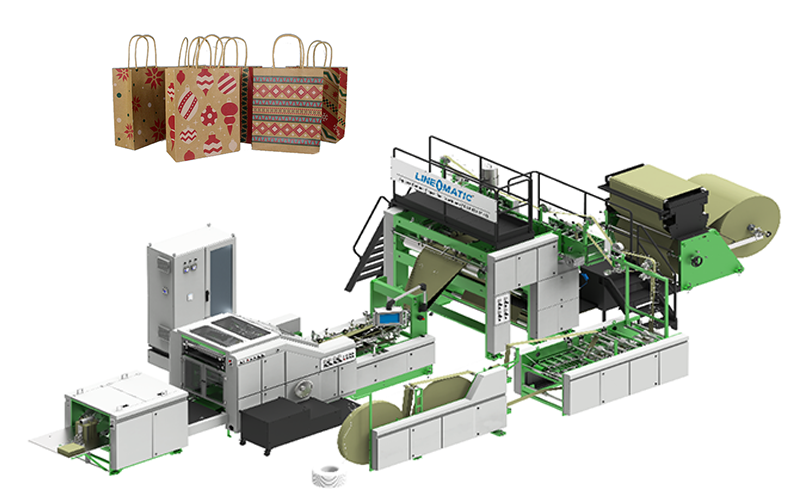 Line O Matic showcased their splendid range of products at the Pamex exhibition, where they impressed all the industry experts. The visitors were amazed by the outstanding quality and performance of the new machines that they launched. A customer from Ahmedabad was impressed and ordered 8 machines on the spot, showing his confidence in their brand. Line O Matic always prioritizes customer satisfaction and delivered 2 machines promptly and started working on the rest. Their dedication to excellence shows that their products meet the highest quality standards. All machines undergo rigorous quality tests and reliability checks. Line O Matic has established a reputation based on innovation and expertise. The company is also a leader in the industry, known for producing excellent paper stationery and converting machinery.
Also Read: Artificial Intelligence in trim optimization – Binjusaria adopts Haber's Kaiznn™ software
Choosing Line O Matic means choosing a legacy of unmatched expertise. Discover unlimited possibilities with Line O Matic, where packaging, printing and stationery come together to take businesses to new heights.