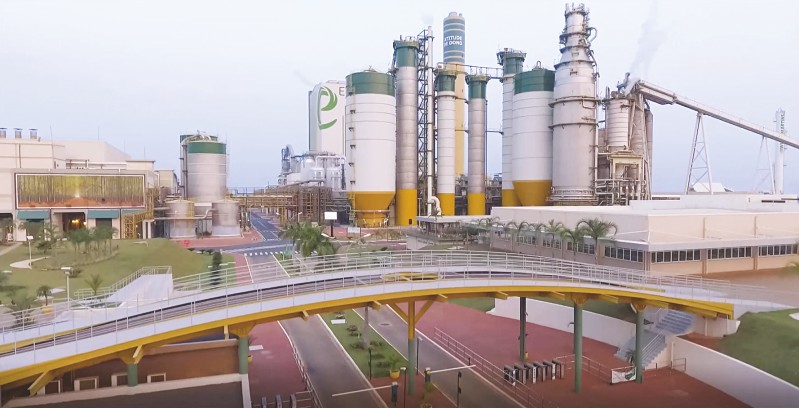 Known all over the world, ANDRITZ has been playing a key role in transforming processes and operations in the global pulp and paper industry. Over the last four decades, it has integrated automation, electrification, and instrumentation systems into its high-quality engineering and services across the board of the industries it supplies and in which it works.
Through its Metris Optimization of Process Performance (OPP), the company is currently enabling its customers to achieve unbelievable results through the digitalization of processes and effective data management – and all that with no capital investment. Interestingly, the only time charges come in with Metris OPP is when substantial savings have already been made.
These advantages have pushed Metris OPP's popularity among the company's customers in a big way. ANDRITZ is currently supporting 58 mills in 13 countries, covering over 34 million tonnes of pulp production annually, with some contracts running for more than ten years.
Besides, the new Metris Planning App, which is integrated into the Metris OPP platform, enables pulp mills to reduce the time taken for annual maintenance and makes a big difference to their bottom line when it comes to reduced downtime.
Optimal Performance and Remarkable Results
Part of the Metris family of ANDRITZ Digital Solutions, Metris OPP is usually performed on a longer-term contractual basis. It improves the performance of a production system. This tool is based on continuous developments in the three main Metris technologies, namely Smart Sensors, Big Data, and Augmented Reality. It improves production systems by analyzing a huge amount of data gathered from the systems.
The analytical software gathers information from systems about each control loop, control valve, motor, and all the variables in the process. Signal processing and statistical tools in the software identify control loops and assets that are not performing to the optimum and predict the economic impact this will have on the process. Next, human expertise comes into play. Experts from ANDRITZ work with the customers' operations and maintenance staff to prioritize opportunities and make corrections. It can be, in some cases, a simple fix such as repairing a valve. In other cases, it can involve analysis of the overall control objective and changing the process control strategy to eliminate off-spec production, overconsumption of chemicals and energy, or sources of process variability. The result of it is increased operational stability and waste reduction.
When customers start using Metris OPP, they can be sure of being heard. ANDRITZ knows well that a customer-oriented workflow focused on individual targets and KPIs is of great importance, like cost savings in production, reduced energy consumption or smoother long-term operation. No sooner the KPIs are specified than actions are taken to achieve the goal of improving the processes within the three-month test phase. The basic pricing model ensures that charges are only incurred once substantial savings have been made. The higher-level goals defined are analyzed, evaluated, and adapted if required within the test phase and the following quarterly periods.
Metris OPP offers various functionalities and applications. The dashboard allows managers to gain a comprehensive overview and access KPIs, balanced scorecards and project management tools. Engineers can use OPP's data analytics tools, such as data mining, statistics, and power spectral density to implement efficiency modifications. OPP is also a powerful aid for operators and shift supervisors, for instance, with the Logbook. In addition, field operators and maintenance technicians can perform more effectively with OPP's on-hand, augmented reality support. OPP has functions that allow the mill engineer to adjust or replace a malfunctioning valve or motor before it has had any significant negative impact on production. Also, real-time data and diagnostics and remote support allow improvements to be made as and when they are required.
Eldorado Brasil Celulose: Utilizing Metris OPP
An early adopter of OPP, Eldorado Brasil Celulose, which is based in Três Lagoas, Brazil, produces 1.7 million ADT of bleached market pulp every year. Although ANDRITZ has implemented OPP in over 50 plants in 13 countries, the most impressive OPP project is the autonomous mill at Eldorado Brasil. Says Carlos Monteiro, Eldorado's Industrial Director, "I can tell you this, the results in the first year have been impressive." Eldorado has seen an increase in operational efficiency from 82.2 percent to 93 percent, variable cost reduction of 7 percent, 38,000 ADMT productions over the budgeted amount, and controls in automatic mode 95 percent of the time. Proof of OPP's efficiency lies in the fact that Eldorado operates sustainably at 13 percent above design capacity without any additional capital investments.
Eldorado was already operating in the top tier before it adopted Metris OPP yet it chose OPP. It did so to improve its position and to stay ahead of its competitors; and OPP has surely helped it to stay ahead. Eldorado signed an agreement with ANDRITZ in August 2016 with the idea that it would have all the front-end work done by the end of the year so it could start measuring results in January 2017.
In the initial phase of the project, Eldorado and ANDRITZ set specific goals against which to measure success. Known as Key Performance Indicators, these goals form the basis of 30 percent of ANDRITZ's payment. The three most critical KPIs are:
• Operational stability in the 90 to 93 percent range.
• A reduction in variable cost versus budget.
• All the APC routines will be turned on at least 90 percent of the time.
The Eldorado mill currently runs in the automatic mode 97 to 98 percent of the time, enabling the company to progress from basic-control to hands-off and even eyes-off operation. However, operators mostly still start and stop the production process and take over when malfunctions or breakdowns occur – and that accounts for the remaining 2 to 3 percent of control tasks. For the rest of their shift, operators can safely stop focusing on mundane control tasks.
The fiber-line team has implemented an automatic start-up sequence at the bleach plant, and this sequence has been tested. The operators just have to press a button, and the plant starts up by itself. Once the process starts, Metris OPP takes over to control the bleach production. The expansion of this sequence has reaped substantial rewards already, which is why Eldorado is now developing similar start-up control for the washing process.
Three reliability engineers, who are part of an ANDRITZ-Eldorado team, are working on the Metris OPP project. They support the mill's culture of risk-based maintenance (RBM) by centralizing information from the process and the equipment in the same database. ANDRITZ OPP analysts have tapped into the mill's SAP maintenance planning software to retrieve important information on Eldorado's 23,000 assets in the database and combine this information with process information from the DCS. The team is working on making the communication between the databases mutual. All that gives the team a new level of knowledge about the company's assets. Acquiring an understanding of the process is fundamental to gaining an insight into the health of the mill. Needless to say, identifying the risks early prevents unplanned stoppages.
At Eldorado, assets have been categorized under headings such as A, B, C, and D depending on the critical importance of the equipment to the mill's operations. Risks for each asset are monitored and attention is focused on the highest-priority risks to the company's most critical assets. The expert looks at a computer screen to know where to focus his or her efforts to avoid unnecessary shutdowns. As a result, the company operates at 95 percent overall equipment availability.
Metris OPP has surely made a big difference in Eldorado's performance. The company has achieved excellent results in a short period of time. What ANDRITZ is doing is using new tools to carry out traditional tasks, which saves mills million of dollars a year. Eldorado's results show that a company can gain a lot by extracting the hidden capacity from its assets before deciding to go for additional capital investments.
Other Projects
A project to determine the best production mill balance at any given point in time is also currently underway at Eldorado. There are also Metris OPP projects to optimize ash leaching, dissolving tank, TTA, and lime kiln energy efficiency. Other control strategies are also being developed. Also in progress are creation of machine learning tools, automated data analytics to predict process disruptions and two-way communication between Metris OPP and the SAP software of the mill.
The various shades of Metris OPP that one finds in the plants at Eldorado have one thing in common: The work is performed in collaboration with mill personnel. In fact, a joint team was formed – ANDRITZ and Eldorado personnel – from the very start, which works in a harmonious work environment.
"OPP is now supporting approximately 65 contracts spread over 15 countries. It is responsible for production of more than 32 million tonnes of pulp every year," says Luis Binotto, Senior Vice President, ANDRITZ.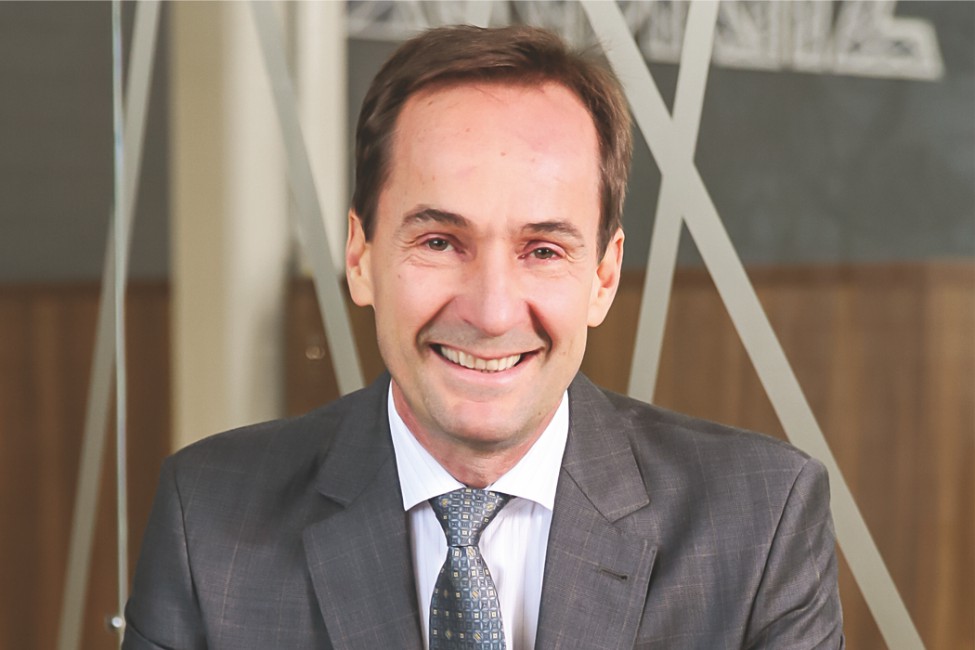 Paper Mart: Can you tell us a little bit about ANDRITZ's Metris technology? How successful has this technology been in speeding up the digital transformation taking place across the pulp and paper industry?
Luis Binotto: Although the strong movement of P&P IIoT was perceived in the last three to four years, Metris OPP has been in place since 2005, so this allows ANDRITZ to present actual success cases where competitors are still presenting concepts. In 2018, APO grew 167 percent, exceeding the mark of more than 50 contracts spread among 15 countries. The technology used on Metris OPP, the wide coverage of the needs of the industrial plants, integrated on the same platform, the extensive database of solutions ready for many of the problems faced by these plants, as well as a business model that guarantees the result to the customers, thus reducing their risk perception, led to OPP's rapid acceptance on the P&P market.
PM: Can you give us examples of real-life situations where Metris Optimization of Process Performance (OPP) is making a big difference to pulp operations? How many mills are you supporting with Metris OPP?
LB: OPP is now supporting approximately 65 contracts spread over 15 countries. It is responsible for production of more than 32 million tonnes of pulp per year. The real-life situations where Metris OPP is adding value to our customers include key aspects of P&P business like production increase in the range of 1 to 5 percent, achieving operational efficiency as high as 95 percent, reduction of overall chemical consumption in the range of 5 to 10 percent, surplus energy, increased plant availability by identifying defects before they generate unscheduled shutdowns (failures), and so on.
PM: Why would a mill already operating in the top tier choose a service like Metris OPP?
LB: We chose Metris OPP :
To improve our performance even further through powerful technologies embedded in Metris, like data mining, artificial intelligence, augmented reality, and so on.
To reduce the energy/cost of delivering this performance
To reduce the dependency on experienced operators – many of them have reached the retirement age; very challenging reposition, as the young generation is not attracted to P&P mills
To initiate the digital transformation so preparing themselves for the changes that will come and keep their competitiveness
PM: ANDRITZ signed an agreement with Eldorado in August 2016. What results are you seeing today? Has Metris OPP made a big difference in Eldorado's performance?
LB: Actions speak louder than words. Here are the facts:
Successive production records
Operation efficiency: from 90 to 95 percent
Chemical consumption reduction: 10 percent
Control loops in automatic mode: > 96 percent
Advance process control on: > 95 percent
PM: How do you identify risks for assets? How do you prevent unplanned stoppages and unnecessary shutdowns?
LB: Among the other items, it could be mentioned:
Production breaks: To reduce the production rhythm in case of instability
Condition monitoring: Online monitoring of asset health condition like vibration, temperature, etc., 24 h x 7 d, sending notification in case of problems
Risk-based maintenance: Combining the asset criticality with the asset condition (inspection, online monitoring, wo open, etc.), allowing a more precise maintenance scheduling
Virtual sensors: Avoiding interlocking by instrument failure or alerting in case of deviation between both real and virtual sensors
Automatic decisions: Avoiding the operator's mistakes
PM: What advantages does the Industrial Internet of Things (IIoT) offer to pulp and paper mills?
LB: The advantages that the Industrial Internet of Things (IIoT) offers to pulp and paper mills are:
Higher yield
Cost reduction
Faster and more qualified decisions
Better quality
Higher mill availability and efficiency
Autonomous mill operation
PM: Can you tell us a little bit about your ongoing projects?
LB: Here's an overview of the ongoing projects:
Production management: To work as a mill balance adviser or controller, already on prove of concept (PoC)

Metris X: ANDRITZ DCS of the last generation fully integrated with Simulator and Metris platform (OPP). Allow to use I/Os from any supplier using standard protocols

Sophia: Metris bot, which will act as a virtual assistant, supports most of the operators and maintenance team's needs for information available in the Metris database.
"Metris OPP was very well accepted by all operators because they were involved in every phase of the project. Since the processes are controlled by Metris OPP, the operators now spend time on other tasks, such as thinking about improvements and innovation," says Marcelo Martins Vilar de Carvalho, Industrial General Manager, Eldorado Brasil Celulose.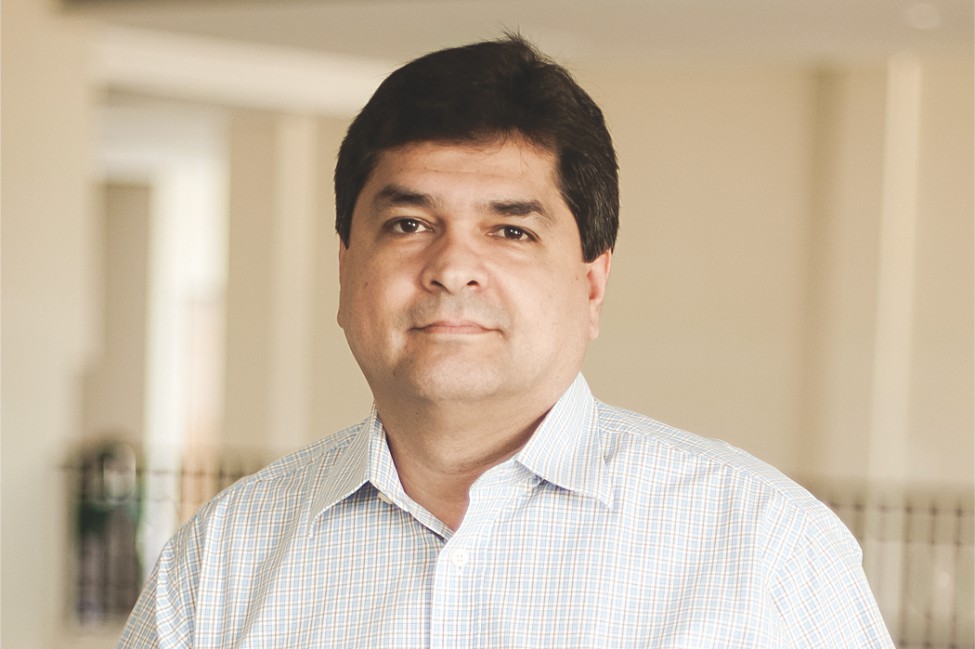 Paper Mart: Eldorado signed an agreement with ANDRITZ in August 2016. What results are you seeing today? Has Metris OPP made a big difference in your mill's performance?
Marcelo Martins Vilar de Carvalho: In 2016, our efficiency was about 90 percent. Today it is 96 percent, with a significant Metris OPP contribution. Eldorado also had a relevant reduction in chemical consumption and improvements in the process parameters of cooking, bleaching, causticizing and drying plants. In addition, OPP supports the mill's culture of risk-based maintenance.
PM: What made Eldorado go for Metris OPP?
MMVC: Metris OPP had a direct correlation with Eldorado's results in a short time.
PM: How has Metris OPP changed the role of operators at your mill?
MMVC: Metris OPP was very well accepted by all operators because they were involved in every phase of the project. Since the processes are controlled by Metris OPP, the operators now spend time on other tasks, such as thinking about improvements and innovation.
PM: Can we regard Metris OPP as a tool that helps a pulp and paper mill to stay ahead?
MMVC: Yes, that's true. Metris OPP definitively helped us in implementing the industry 4.0 concept.
PM: There are various 'flavors" of Metris OPP in various plants. The one thing they have in common is that the work is performed in collaboration with mill personnel – operators, technical resources, and management. Can you tell us how the ANDRITZ-Eldorado team was formed and how it works every day?
MMVC: Eldorado formed a joint team that works together including the ANDRITZ team and Eldorado's process engineering, reliability engineering, industrial systems, and automation technology specialists. They work in the same room, seeking continuous improvement of process performance.
PM: How many projects have you completed using Metris OPP?
MMVC: So far, more than 40 advanced controls have been implemented.
PM: Eldorado Brasil has become the most competitive pulp producer worldwide. So, what are your future targets?
MMVC: All Eldorado wants to develop an autonomous pulp mill. So, to achieve this, our target is to use Metris OPP in Eldorado's main industrial processes.