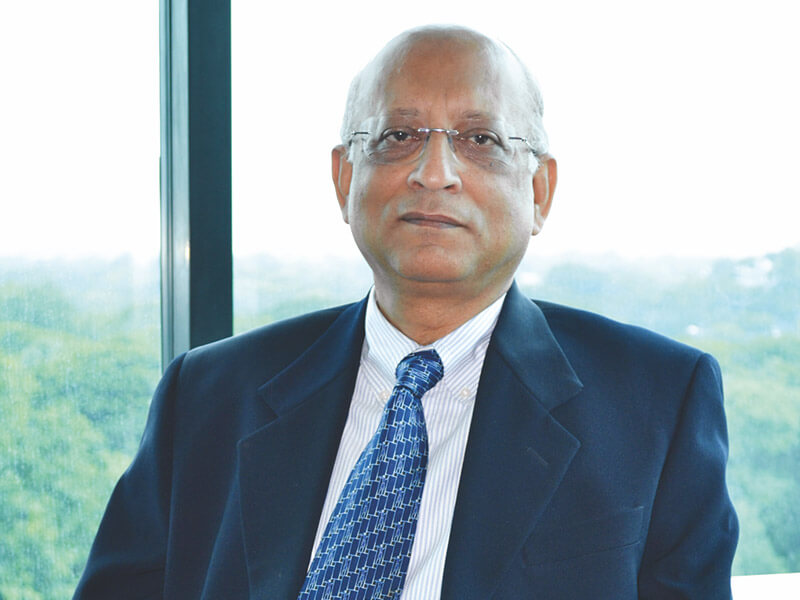 A good idea has the potential to change the world. At MeadWestvaco (MWV), the ideas have a way of becoming innovative solutions, services or experiences that enhance people's lives. They constantly discover new ways to create real-world impact and always on the lookout for something better. Not just thinking – doing. Protecting and enhancing the world's most admired brands in the healthcare, beauty & personal care, food, beverage, home & garden, and tobacco industries. With the recent acquisition of Ruby Macons Ltd they have nailed their presence deep in India. Having done all this team Paper Mart interacted with Mr. Gautam Sircar, Managing Director, MeadWestvaco India Pvt Ltd and went down the lane of presence of MWV in India, his thoughts on packaging trends in India, challenges and opportunities and the facilitation it gets through the recent acquisition. Excerpts
Paper Mart: Brief us about MWV and its Indian operation?

Gautam Sircar: MWV is a global leader in packaging and packaging solutions. MWV offers packaging solutions to many of the world's most-admired brands in the food, home and garden, beauty and personal care, healthcare, beverage, tobacco and commercial print industries. We operate in 30 countries and service customers in more than 100 countries with 16,000 employees worldwide. MWV is the world's largest producer of high-quality paperboard; with annual production of 2.8 MT of virgin paperboard at four mills in the U.S. and Brazil.

MWV has been operational in India for more than 25 years, headquartered in Pune with sales representation for all of our major markets. In Pune, we manufacture rigid, humidity-resistant corrugated packaging for fresh fruits and vegetables, consumer good, household appliances and pharmaceuticals. We also market specialty chemicals for asphalt paving and other specialty chemical markets. We recently expanded our manufacturing presence in India with the acquisition of Ruby Macons Limited (RML) – Vapi; India's leading provider of high quality corrugated materials with annual production of 150,000 tons.

PM: Having spent more than 24 years across different brands in the FMCG sector in India, according to you where does the Indian packaging industry stand in terms of paper used, quality, innovation, appeal etc vis-à-vis global trends?

GS: The total turnover of the packaging industry in India at present is USD 27.6 billion and expected to grow to around USD 43.7 billion by 2016, whereas the global turnover is about USD 550 billion. India is an important emerging market with 1.2 billion people and a massive and growing middle class with a demand for high-end consumer goods. Indian packaging has come a long way in the last 24 years and has experienced significant changes, especially in the last few years.

Growing consumer demand, rise in disposable incomes, growth of organized retail etc. are expected to significantly boost the demand for high quality innovative packaging materials and solutions. MWV's opportunities in India are three-fold: to grow in India; to grow from India; and to build a presence in India that supports a global supply chain for our customers.

PM: "I look forward to further developing our comprehensive packaging solutions in this critical global market." Elaborate on this thought.

GS: Creating unique packages that stand out on store shelves at the point of purchase is what every brand strives to achieve. Packaging plays a central role in building the brand's identity, image and positioning in a way that resonates with and attracts the target consumer. Because of this, we're constantly innovating to create more sophisticated, creative and elegant packaging designs. Our global technology advancement and local expertise has helped us develop customized solutions across industry sectors through robust technology platform and deep consumer understanding.

PM: "MWV is attuned to the needs of the Indian market and enriched by local insights." What strategy does MWV adopt for the above?

GS: MWV has facilities and offices in more than 100 countries on six continents – with the industry know-how to address the nuances of consumers in every market. This helps us provide both "west to east" solutions that ensure a consistent brand presence around the world, as well as locally tailored solutions that are specific to the needs of customers and consumers in emerging markets.

With our long-standing expertise and knowledge gained in other emerging markets like Brazil, coupled with investment in local solutions and technologies, we aim to bring inventive packaging materials and solutions to a variety of growing end markets in India that address evolving customer and consumer needs. Ruby Macons capabilities are a big part of this strategy, as we believe India is on a steady march toward more high quality corrugated packaging across a range of industries.

The addition of Ruby Macons combines corrugated materials expertise and strong in-country customer relationships together with MWV's global network. In tandem with the country's evolving retail sector and fast-growing consumer class, this acquisition is a compelling continuation of MWV's India growth strategy and an opportunity to leverage our expertise to serve the unique needs of the dynamic Indian market.

PM: What facilitation does acquisition of Ruby Macons provide to MWV?

GS: Our acquisition of Ruby Macons provides us a very strong platform to further grow our participation in packaging solutions that require high quality corrugated materials; and provides us the opportunity to introduce new products and innovations over time in line with our customer and consumer needs in India.

PM: Your views on the Indian packaging sector and its areas of challenges and opportunities?

GS: More than half of India's population still lives on farms and rely on their produce as a way of life. Unfortunately, there is a high volume of wastage in transporting the produce from the field to the store shelf or export dock for many reasons, including poor packaging. At MWV, we are bringing our food packaging solutions, which are designed to protect and preserve fruits and vegetables, to the local Indian market.

India is also fast becoming the world's largest source of generic pharmaceuticals, which is a growing market worldwide. However, the supply chain surrounding the delivery of India-manufactured generics to the global marketplace can be made more efficient, reliable and patient-friendly. By bringing more secure and more innovative healthcare packaging solutions directly to India, there is the opportunity to create a supply chain that safely delivers India-manufactured generics to global consumers at a low competitive cost.

PM: Kindly highlight your plans for the next 5 years?

GS: Our investments and long-term growth aspirations in India reflect our confidence in the India growth story. We plan to continue the tradition for setting standards for the highest quality innovative packaging materials and solutions; and fully leverage our global resources and expertise to continue to shape the packaging markets in India.