The recyclable paper pouch is the first of its kind and a key initiative towards providing more sustainable packaging across the Nestlé product portfolio.
March 4, 2019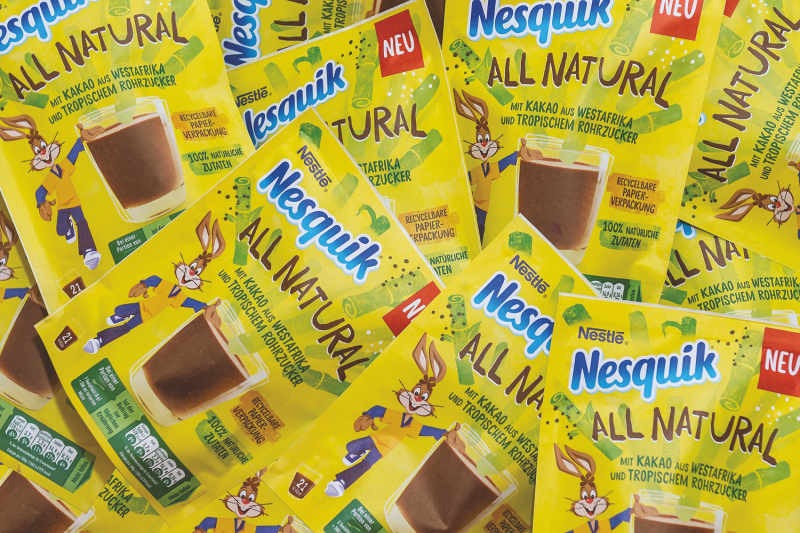 Nestlé has announced the launch of a new Nesquik All Natural powder which will come in a recyclable paper pouch.
The paper is produced from sustainable sources, certified by the Forest Stewardship Council (FSC). The pouches have been extensively tested to make sure they keep the Nesquik powder in perfect condition during transport and storage.
The launch of the new Nesquik comes less than two months after Nestlé's commitment to accelerate action to tackle plastic waste. It is one of the first products to put that pledge into action, moving from recyclable plastic to recyclable paper packaging.