Orient Paper & Industries Ltd. (OPIL) believes that resources must be dynamically matched with a strong commitment to excellence in products and processes through a team of dedicated people while ensuring a clean environment for our planet, the earth.
"We have to create long-term experiences to make a differentiation over a period of time… Branding is all about creating a sustainable and differentiated experience and ensuring customer delight."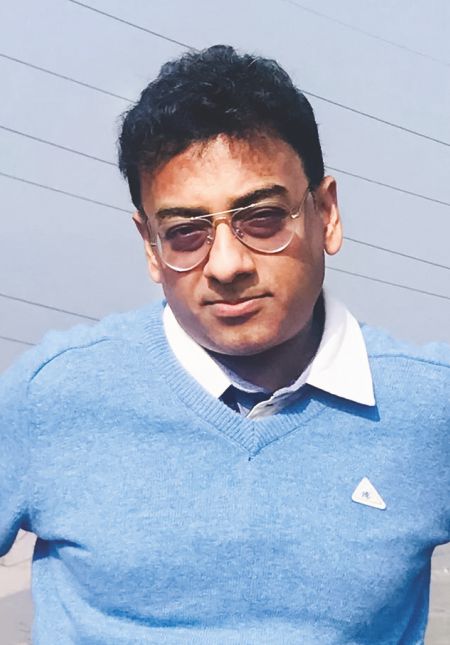 In an interview with Paper Mart, Mr. Saikat Basu, Senior Vice President (Marketing & Sales), Orient Paper & Industries Ltd. (OPIL) shares that branding is all about creating a sustainable and differentiated experience and ensuring customer delight.
Paper Mart: Could you shed some light on the new developments at OPIL with regard to product development, market growth, and application areas?
Saikat Basu: The Indian paper industry has enjoyed a healthy rebound post-COVID-19 in most segments. While the new National Education Policy (NEP) guidelines have given a lease of life to the writing & printing sector, the packaging sector has also witnessed moderate demand upheaval. The F&B segment is driving growth in products like cup stock. Health and hygiene segment recovery is partial since institutional buying has still not reached pre-COVID levels (Work from Office yet to reach full potential) – hence tissue growth is moderate.
We are designing new products successfully and working in close coordination with key customers. Being a market leader in tissues in India, we plan to develop new categories for both domestic and export markets. In the W&P segment, we are focussing on value-added segments like drawing paper, cup stock, etc.
Watch: IVAX Paper Chemicals Interview
PM: How can CMOs/marketing leaders work closely with their teams to build collaboration with customers, product development, and the entire value chain?
SB: We plan to partner with key users in a value engineering model. There is huge potential in the entire value chain starting from raw material to paper manufacturing to logistics to distribution to retail to conversion to end consumer. Our core philosophy is the proper understanding of the entire value chain and its pain points, and help converters and end users unlock this value. CMOs need to look beyond their limited areas of distribution partners and key customers and delve into the converted products value chain, keeping our distribution system in tandem – so that we as well as our distribution partners can achieve sustainable & scalable business.
PM: As a seasoned marketing leader, what are your marketing mantras?
SB: Mantra 1 is customer obsession. We would like to create value for customers and trade partners in addition to creating value for the company. The stickiness of any customer or product to a particular product/brand can be ensured through this only.
Mantra 2 is looking at the entire value chain instead of one part, having sustainable, scalable growth across the chain, and also involving our distribution partners. Loyalty is built when there is seamless value creation.
Mantra 3 is nurturing relationships over decades. In OPIL, I feel proud when customers associate with us on a multi-generation level. Dealers also take pride in that their grandfathers also were associated with OPM and have a strong sense of loyalty. It is a matter of pride and responsibility for us to nurture and grow together with them.
Mantra 4 is to constantly develop new products and increase the portfolio. That helps organisation to choose a mix during difficult times, and also helps customers to remain under one umbrella for their entire requirements.
Mantra 5 for me is omnichannel placement to reach the customer. The edge this provides over the competition during the lean period is humungous.
PM: Product quality is the most important aspect of any business. What, according to you, should be the parameter of quality in the pulp & paper industry?
SB: Parameters of quality vary with the product type and also with end usage. From a broad perspective, quality can be classified as aesthetic and functional. Also, quality is not a constant; it should marry with the customer's requirements and equipment. A deep understanding of the customer's conversion process is needed to tweak quality parameters relevant to each segment. Lastly, I would add packaging material quality and service quality is also equally relevant to product quality.
PM: A few thoughts on what it takes for marketing today to build brand experiences that stand out from the crowd.
SB: In our view, brand experience is built over time through a series of experiences across the whole life cycle of the relationship. We have to create long-term experiences to make a differentiation over a period of time. Also, we need to have a curiosity to hear feedback on an ongoing basis from the customers. Branding is all about creating a sustainable and differentiated experience and ensuring customer delight.
Also Read: Marketing: The Heart of Any Business
PM: Please share your views on the current market scenario and the future you foresee. What do you feel CMOs/marketing leaders need to do in today's market to drive impact, given the current dynamics of the pulp & paper industry?
SB: As I said in an earlier query, the Indian paper industry rebound post-COVID-19 in writing & printing due to NEP, cupstock, and tissues also having tailwinds due to F&B, and various other sectors. A complex geopolitical environment is likely to create air pockets as we move forward. There can be both supply-led and demand-led disruptions. Industrial grades and tissue will have healthy growth in the future, as India still stands nascent in overall consumption in these categories when compared to world consumption averages. In the Writing & Printing sector, growth will remain modest, but a portion of WPP capacities will continue to produce Industrial categories – a significant development that happened during COVID-19 times.
Given the current dynamics, CMOs and marketing leaders need to capitalise on high-growth areas, re-design the product mix to bring value-added products to the portfolio, and focus on engaging closely with customers in the near future. Another main focus area of marketing leaders is to build agility in the entire system – own team, distribution and service partners, customers, mills, etc.