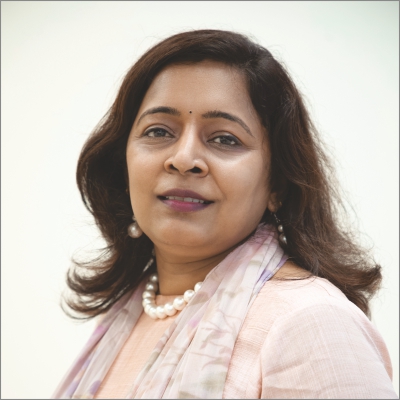 Proklean is a Chennai-based startup founded in 2012 that develops, manufactures, and markets products that are non-toxic and biodegradable, for various industrial and household applications. As sustainability in manufacturing gains traction, companies across industries are looking for greener alternatives. However, non-toxic biodegradable chemicals aren't easy to use. Proklean helps to solve this hurdle in green chemical adoption by offering products that not only reduce cost of operations but are also safe for users. Proklean products ensure high-performance by enhancing quality, improving productivity and profitability by significantly reducing the usage of hazardous chemicals. Their products have an 80% lower carbon footprint compared to conventional products. In a recent interview with Paper Mart, Mrs. Radhika B S, BU Head of Pulp & Paper Proklean, talked about the company journey, its product portfolio and applications, contribution to the pulp & paper industry, its R&D initiatives, its USPs and future growth plans.
Paper Mart: Please give us a brief walkthrough of Proklean, outlining the vision, mission and major milestones.
Radhika B S: Proklean is a technology company creating 'Green Chemistry' products to drive a transition in industries and across households. We have developed proprietary and patented technology platforms that allow us to offer non-toxic and biodegradable solutions that help our customers reduce/ replace the use of hazardous chemicals and pollutants. 'Green Chemistry That Delivers' is the core message propelling every innovation at Proklean, helping our team to redefine what truly green means. With our environment-friendly and affordable products across industries and for household needs, we are setting a new benchmark that challenges greenwashing practices that tout the often superficial image of being environmentally friendly with gentle performance.
Proklean has been instrumental in spearheading the journey towards a clean tomorrow for our customers, who are now successfully bringing down their carbon footprint while enjoying cost savings and increased output.
Our vision and mission is to become the most innovative Green Chemistry company globally, and make products that are safe, reduce pollution and environmental impact, and conserve precious natural resources, thereby making the earth a better place for future generations.
Watch: JMC Paper Tech Launches New Subsidiary JMC Papers
PM: Kindly tell us about the industry segments and clientele catered by Proklean.
RBS: Our range of highly efficient industrial and consumer solutions deliver differentiated output using our sustainable and high-performance products. We serve various B2B industries like leather, textiles, pulp & paper, institutional cleaning, water management, bio surfactants. We also cater to the B2C demands with our range of home & personal care products. Some of our marquee customers for the paper industry are ITC, TNPL, JK, Westcoast, BGPPL, Kuantum and SPB.
PM: Could you elaborate on Proklean's product portfolio, with regard to the pulp and paper sector?
RBS: Under the ProCharta umbrella by Proklean, the pulp and paper processing sector is poised for a transformative revolution. Our ProCharta range presents innovative green technology products that provide precise and effective solutions. Within our product range, you'll find cooking enhancers, bleach boosters, performance boosters(slime & deposit control, antiscalants, stickies control etc), and odour controllers that distinguish themselves through their non-toxic and biodegradable characteristics. We are proud to have made significant advancements in promoting sustainability within the pulp and paper industry, all while maintaining cost-effectiveness and performance excellence.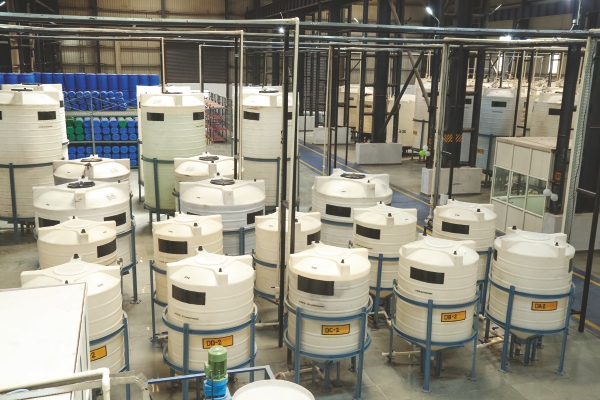 Our ProCharta range of specialty bio-chemicals offers valuable support in reducing and substituting chemicals at various stages of the manufacturing process. This leads to outstanding performance, enhanced productivity, and increased company profitability, while simultaneously achieving lower emissions, reduced effluents, and effective odour control.
Paper is beautiful. The way to manufacture it should be sustainable too. The ProCharta range substantially reduces the strong odour associated with the process, while offering brighter paper, shorter manufacturing processes, and plenty of cost savings. Our solutions empower leading paper manufacturers to embrace environmentally-friendly practices and pave the way for a greener future.
Our ProCharta Products
Cooking Enhancer
ProCook, a bio-based cooking enhancer-cum-odor controller
Bleach Boosters
ProWhite, for delignification & bleaching booster in various stages of pulp bleaching
ProBleach: Bleaching booster for oxidative bleaching
ProRB: Bleaching enhancer for reductive bleaching
Performance Enhancers
ProEnviro AD: Odour controller for virgin paper mills
ProSolve+: Odour controller for kraft paper mills
ProSafe: Bio-based microbial retardant solution
ProKlear: Slime and deposit controller
ProPC: Pitch controller for virgin mills
ProSC: Stickies controller for recycle mills
ProAS: Bio-based antiscalant
PM: As a cleantech company, what are Proklean's strategies for fostering R&D at work?
RBS: Innovation is the cornerstone of our company, and our research and development (R&D) department serves as our lifeline. Every product that reaches commercialization undergoes thorough research and validation in our state-of-the-art application labs, catering to diverse business verticals. Our R&D is characterized by several key strengths, which include robust R&D capabilities to drive continuous innovation and development, 50+ product portfolio, 20 scientists (PHDs, engineers) working on innovative solutions for over 10 business verticals, 4 patents globally with several others currently in the process of being patented, advanced fully functional R&D lab and application labs for textile, paper, water treatment and home & personal care.
Our R&D keeps us efficient at all times, as our R&D teams frequently review existing products for effectiveness. Our scalable R&D processes are designed for new markets. The central R&D headquarters do the heavy lifting and our regional application labs perform local, unique tests for customized products.
Proklean's cutting-edge research and development teams are the driving force behind our green chemistry and sustainability efforts. With our R&D initiatives, we have developed a strong profile with efficient products. In addition, we are constantly innovating to deliver new and improved green products for use in pollutant-heavy industries.
PM: How does Proklean formulate its products and what are your products' USPs?
RBS: We at Proklean, formulate a better bio-based or plant-based alternative by intensive market research to gauge market requirements. We first understand current chemical-laden applications and their benefits, to manufacture chemical-free alternatives with all those benefits. Our formulations go through a rigorous application and testing process until we get it right. We deliver only top-performing products – if a product is good, we make it better!
Proklean products ensure high-performance by enhancing quality and improving productivity. Our products improve profitability by significantly reducing the usage of hazardous chemicals. Our products have an 80% lower carbon footprint compared to conventional products.
Also Read: NPSH: The Most Misunderstood Term in the Pump Industry
PM: Proklean is known for manufacturing 'Earth-safe' solutions for multiple industries. Kindly walk us through Proklean's innovative technology to produce sustainable yet high performing paper applications.
RBS: We have adopted a more sustainable circular approach to manufacturing by using renewable carbon-based ingredients. Our focus is on choosing only non-toxic and biodegradable organic compounds to eliminate the risks associated with pollution from refining and manufacturing fossil fuel-based ingredients.
Traditional chemical industry manufacturing processes create pollution through their systems. Our low-energy and zero-waste manufacturing processes, on the other hand, are truly green.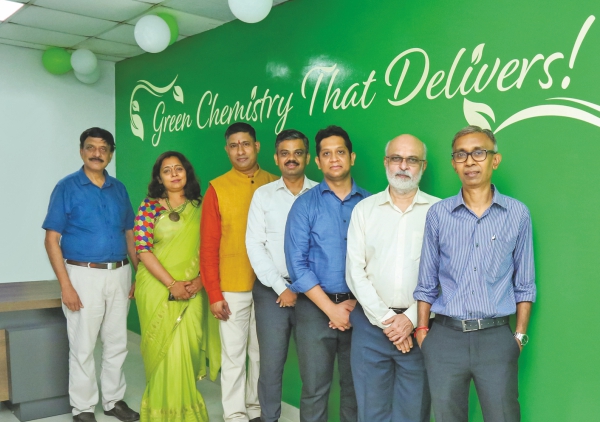 For Proklean, sustainability is not a catchphrase but an ethos, a process. The "Proklean Circle of Sustainability" reflects not only the stages of this process but, more importantly, how interlinked they are. Proklean's unique green technology is the bedrock of our sustainable solutions that have tangible environmental impact, and which lay the ground for perfecting our technology through a feedback loop.
Similarly, our values of transparency and accountability generate solutions rooted in reusability and optimization, leading to successful outcomes and building trust in a greener and more sustainable future.
PM: Proklean has recently raised USD 4 million in funding. What is the company's strategy to utilize these funds to propel further growth?
RBS: The objective of this fundraising effort is to bolster our research and development endeavors. The raised funds will be employed towards the establishment of a cutting-edge innovation center, the expansion of our R&D team, and the improvement of our existing business operations in both local and international markets. Additionally, we aim to venture into new industry sectors.
PM: Could you share any ongoing or upcoming developments at the company. What are the company's short term and long-term plans for growth?
RBS: Expanding our product portfolio and reaching new geographical markets is our main objective. We have recently directed our attention towards countries in South-East Asia and West Asia. Furthermore, we have ambitious plans to create new business verticals. Notably, we have achieved noteworthy progress in the development of biosurfactants and water management solutions. Additionally, we are expanding our consumer business segment by introducing a range of environmentally friendly cleaning products for household purposes. These products can be conveniently accessed by consumers through e-commerce platforms like Amazon, bigbasket and modern retail stores in Chennai.