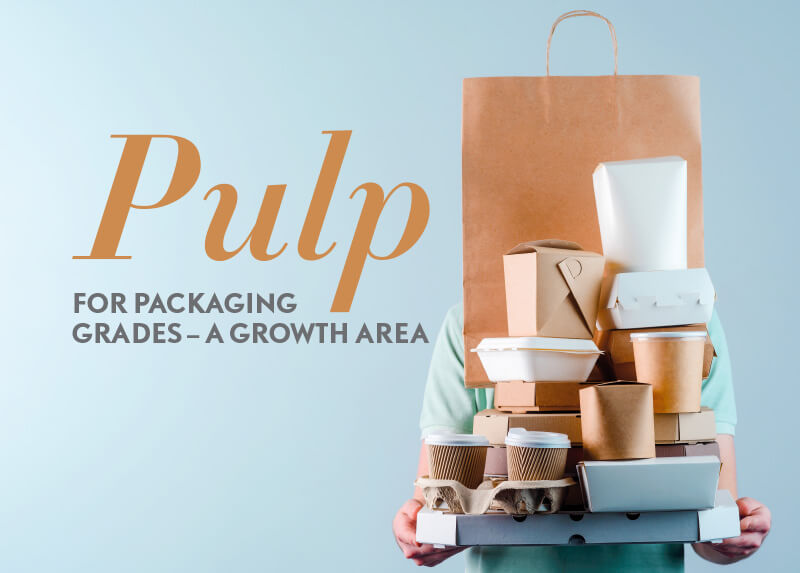 E-commerce sets new records every year, and the long-term trend is clear. E-commerce, globalization, and increasing living standards, environmental awareness are driving the growing need for paper-based packaging.

Online shopping is boosting the demand for packaging paper and paperboard. Sustainable packaging is becoming an increasingly important factor in e-commerce and other marketplaces, creating new opportunities for fiber-based, recyclable and biodegradable packaging materials. A bright future for liquid board is also predicted, as many companies want to replace plastics as packaging material for food products.

"Pulp for packaging grades is a future area, and we're really noticing this at Valmet, with many customers investing in kraftliner, fluting and liquid board production. We provide them with complete fiberlines and boardmaking lines, from wood raw material to finished paper and board. Our offering covers machinery, process technology, automation and services," explains Jan Laredius, one of the concept owners of the area of Pulp for packaging grades at Valmet.
The global containerboard market to grow 2.4% annually between 2016 and 2030 Source: RISI

"The decreasing demand for printing and writing paper means pulp and paper mills are seeing the potential to convert the fiberline to pulp for packaging paper and paperboard production. A large part of the growth for packaging will come from recycled fiber, but there's also a need for fresh virgin pulp to make higher qualities. Our goal is to transform existing fiberlines into first-class kraft pulping production with our know-how and machinery," Laredius says.

Higher kappa numbers for higher yield

The fiberline for kraftliner production has the same critical components (e.g. cooking and washing equipment), as that for kraft pulp intended for bleaching. The pulp is cooked to a higher kappa number for a higher yield and then refined to achieve complete fiber liberation and the desired pulp properties. When the kappa number increases above the defibration point – by decreasing the cooking time and chemical charges – mechanical defibration is required. The pulp is defibrated by refiners in the blow line or after the blow tank, followed by screening and washing.
Pulp for packaging grades is a future area, and we're really noticing this at Valmet, with many customers investing in kraftliner, fluting and liquid board production.

"Valmet has a long and successful history in this field, dating back to the 1950s and 1960s. At the beginning of the 1970s, we were the first company to offer continuous cooking in combination with blow line refining," Laredius explains.

The importance of impregnation, cooking and washing

"Today, our Continuous Cooking G3 system is a cornerstone when we design new fiberlines," Laredius emphasizes.

"Impregnation is an important part of the cooking process, and it especially applies when pulp is produced for products such as linerboard, fluting, liquid board and sack paper. Owing to optimal impregnation means a higher pulp yield is obtained, and less energy is required in refining. There's no process that matches Valmet's ImpBin solution. The benefits are many, including more homogeneous cooking and delignification, which results in a narrower kappa number distribution and therefore the possibility to increase the kappa number. In turn, this means a higher yield. With ImpBin and Continuous Cooking G3, our customers achieve superior impregnation and cooking, which is of great importance for the end result," Laredius continues. For example, a longer average fiber length and stronger final paper and board are obtained.

"Another key to success is the washing efficiency of our TwinRoll wash presses. Because of the liquor displacement and high output consistency, the carry-over of dissolved substances from the pulp mill to the paper machine is minimized," Laredius says. "All the benefits are also demonstrated in our cooking references, which are the only new in the area during the past ten years."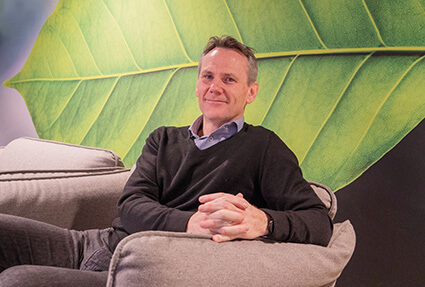 Refining and screening for every need

After impregnation and cooking, refining follows in one or several steps: blow line, hot stock, deshive and reject refining. The process design and selection of equipment are adapted for each customer to achieve the desired pulp quality. For example, low consistency refining in OptiFiner Conflo is applied for pulp for kraftliner and sack paper, for a medium to high kappa number.

"The acquisition of GL&V made us stronger in refining. All the refining techniques are now available on the market, and we can choose the one that's best for each application and customer. With the latest technology, we're continually developing the process to achieve even better performance and properties in the pulp, and reduce energy consumption.

"Screening plays a key role in achieving the high cleanliness of the end product. The fine screens have excellent efficiency and separation. They are also characterized by their high availability and runnability, with large operating windows. The design is optimized to prevent the screens from plugging," says Laredius.

Sustainability and environmental aspects are strong drivers

E-commerce, globalization and higher living standards mean that the demand for packaging paper is continuing to increase. Sustainability and the environment are also strong drivers, not least because consumers and companies want to see new environmentally friendly and climate-smart alternatives to plastics.

"There's a strong demand for fiber-based renewable materials to replace plastics, and the future looks very bright for products such as linerboard, fluting and liquid board. The upside is huge – for example, the food industry is looking for new ways to produce taste- and odor-neutral packaging with a minimal environmental footprint."

"Companies are very willing to invest in bio-based packaging, not least because consumers are increasingly expecting it. We're going to see many new packaging solutions in the future. The power of innovation is impressive, and it seems there are scarcely any limits to what we can achieve," Laredius concludes.
Facts About Global E-Commerce:
In 2019, retail e-commerce sales amounted to EUR 3.3 trillion
19 percent estimated global growth rate in 2020
Online shopping is one of the most popular online activities worldwide.
Source: Statista