The upcoming paper mill is positioned 50 kilometres to Gujarat's Hazira sea port which will provide the company an opportunity to export its products to neighbouring overseas markets.
November 23, 2021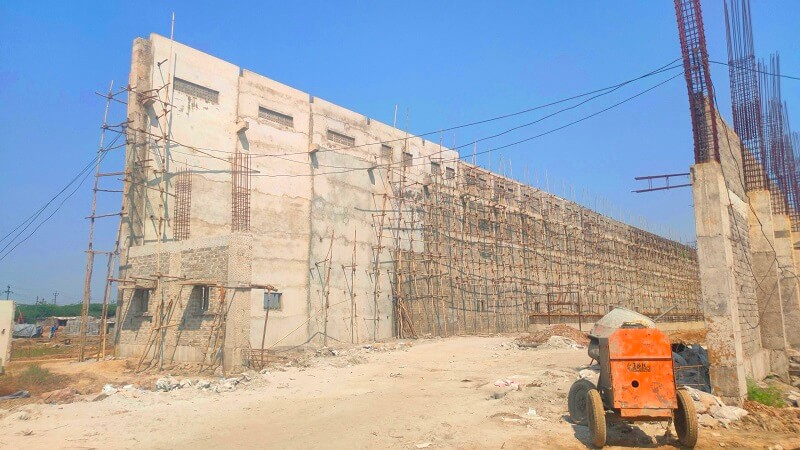 Shree Varudi Paper Mill will be setting up a 200 TPD fluting paper plant at Surat in Gujarat. The company will manufacture high RCT fluting papers in the range of 60 GSM to 180 GSM. It will install a single wire MF (machine finished) machine with a size press. The machine's finished deckle size is 4100 mm (finish width: 4050 mm) and is designed to run at a speed of 400 MPM.
Parason Machinery will supply the stock preparation with the latest technology equipment for pulp cleaning and screening. Shree Varudi has also included a fine cleaning system to avoid spots in paper.
As informed by Mr. Milan Vidaja, Managing Director, Shree Varudi Paper Mill LLP — the paper machine will include a PLC-based (auto controlling of jet to wire ratio) air cushion headbox and will have facility to maintain L/B ratio. Additionally, sicer ceramics tops, suction couch and dandy roll have been installed to make the machine both quality and quantity viable. Also, a lump breaker is added to the suction couch. The machine will have a K-type suction press for better runnability at lighter GSM fluting paper. Moreover, a jumbo press will be added as a second press.
Shree Varudi is installing a dryer section with a 1.8 m diameter cast iron dryer cylinder with rope groove, and from pre dryer the first cylinder to pope reel is auto fed. Erhardt+Leimer will provide solutions for fabric guiding and fabric tension to ensure a hassle-free production process. The stretcher will be mechanical and motorized for all felt and dryer screen sections.
The size press is hydraulic loaded for even impression and sizing penetration of 1000 mm in diameter makes it better for lighter GSM fluting; also avoiding splashing at high speed.
There will be a screw-type transfer pump to avoid chain breaking of the sizing solution. In addition, the vibro screen will be supplied by the Gujarat-based Galaxy Sivtek.
Also Read: Sri Andal Paper Mills Orders Paper Machine Clothing from Valmet.
The machine will include a pope reel with a capacity of 2000 mm diameter and will be hydraulic/pneumatic loaded. There will be a reel turn-up solution from IBS Paper Performance to ensure safe and efficient operation with the pope reel.