Silverton is planning to scale up its production capacity to 500 TPD by 2024.
In an exclusive interview given to Paper Mart, Mr. Akshay Jain, Director, Silverton Pulp and Paper Private Limited, talks about his newly started 250 TPD writing and printing machine and the company's plan to produce high brightness and lower grammage papers.

Excerpts.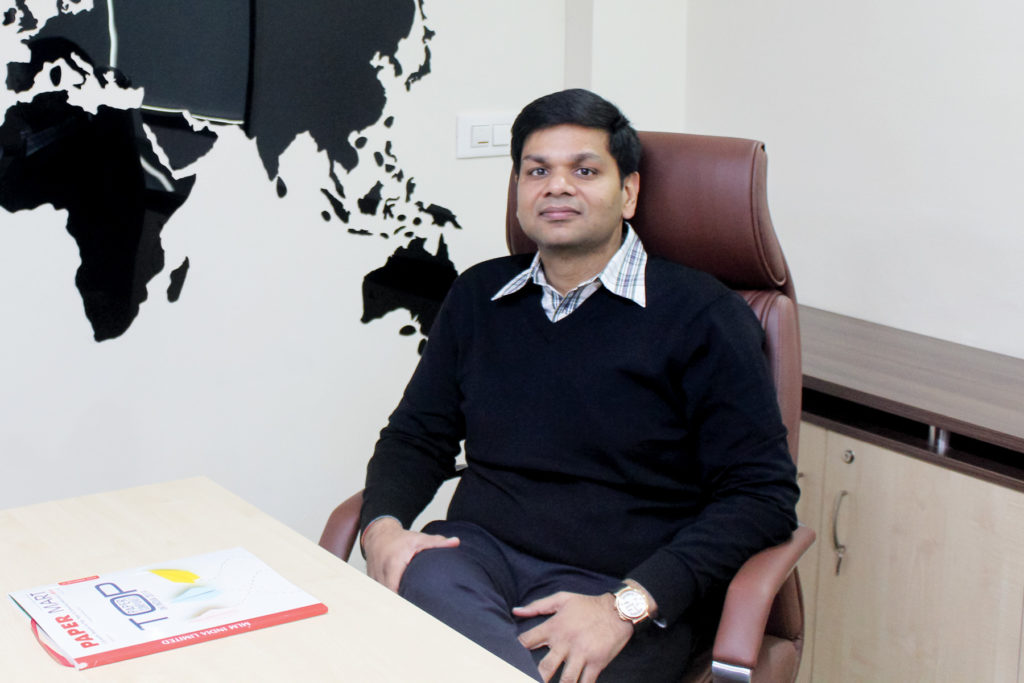 Paper Mart: Could you tell us a little bit about your recent project?

Akshay Jain: Silverton has recently started a 250 TPD writing and printing machine. We are working towards a target of increasing our production capacity to 500 TPD by 2024. The machine we have installed is the latest in terms of technologies and functionalities. It has technologies and functionalities like hydraulic head box, automatic slice control, top formers, tri-nip press with nipco rolls, film sizer and soft nip calender or calcoil for caliper variation, etc.
Virgin pulp and recycled paper are the raw materials we use. We can make virgin pulp-based paper, recycled-based paper and paper based on both virgin pulp and recycled paper.

Our pulp mill is controlled by the DCS system. Even a single chemical is dozed automatically. Manual interference does not figure in the pulping process, which gives us a consistent quality output. The deinked pulp (DIP) that we use at our mill has been giving us good results. As for most of pulp and paper mills, so also for us, selection of the right raw material poses a tough challenge. However, our ability to select the right raw material has surely helped us in making our business much more profitable.

PM: What grades of paper are you currently manufacturing? What significant developments do you think will take place in your company in the near future?

AJ: We currently manufacture two grades of paper – maplitho and copier. We produce maplitho with 80-95 percent brightness. The grade with 80 percent brightness is made from recycled paper and the grade with 95 percent brightness is made from virgin pulp. The remaining grades of paper are produced using a combination of virgin pulp and recycled paper – and the percentage depends on the desired quality. At present, we are focusing on 80, 85, 90 and 95 grades in maplitho.

Currently, we produce two ranges of copier, namely Indigo and Eco. Our Indigo range is produced at 89 percent brightness level and is based on a combination of virgin pulp and recycled paper. The Eco range is based on recycled paper and is directed towards price-sensitive customers. The demand for our Eco grade has risen considerably. We currently produce 6500 TPM of paper at our unit. Of this volume, 2500 tonnes is copier and the remaining is writing and printing paper. Our products are among the best-selling items on the market. I am delighted to tell you that the orders we keep in hand are more than 45 days.

PM: Silverton intends to scale up its production capacity from 250 TPD to 500 TPD by 2021. What kind of investments will you make to meet this target?

AJ: As the project is under review, I am not in a position to comment on it now. But let me take this opportunity to tell you that we are also aiming at producing lower grammage grades. In addition, we will supply ruled papers to notebook manufacturers. So, out of this additional volume of 250 TPD, we would supply 100 TPD of ruled paper, while 150 TPD would be supplied in the reel or sheet form. As this type of ruled paper is not supplied by any other mill, we expect to capture a good share of the market.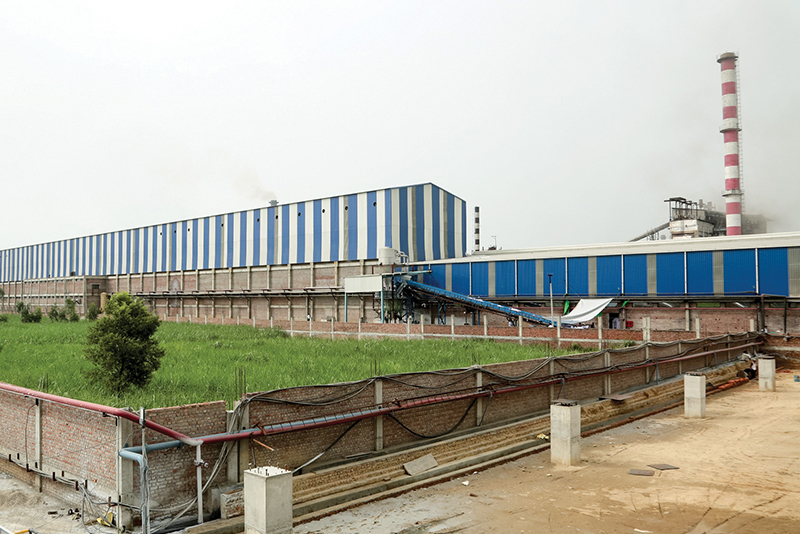 PM: How do you intend to create a demand for your 100 TPD of ruled paper?

AJ: The lower and middle-income groups in India have always been price-sensitive. When it comes to buying notebooks for educational purposes, they look for the cheapest notebooks. It should be noted that a low-priced notebook can be made only with lower GSM paper. This is the area where our business can grab market share. We will manufacture lighter papers using quality material and rule them using the ruling machine. We will install 10-12 ruling machines in our mill so that we could provide ruled paper to those small notebook manufacturers who cannot afford a ruling machine. So, we would target this segment.

The ruled papers currently available on the market are in the range of 70 to 75 brightness level. If notebook manufacturers require ruled paper with higher brightness, they will have to purchase it from other sources – and that would result in high manufacturing cost and expensive notebooks. We will provide ruled papers in the range of 95 brightness level directly to notebook manufacturers, and that would certainly help them save on production cost and enable them to provide quality notebooks to price-sensitive consumers.

PM: Could you tell us about the challenges and opportunities in the industry?

AJ: Pollution poses one of the biggest challenges for the industry. It is a big challenge for paper mills to go for production in an eco-friendly and sustainable manner. Silverton has been constantly working alongside the industry to reduce the environmental impact of paper production and turn the industry into a pollution-free sector. The Government of India has also been helping the industry to attain this goal.

As we know, the paper industry is highly capital-intensive; setting up a paper mill requires a heavy investment. Unlike other countries, the rate of interest on borrowed capital is higher in India. With high interest rates, the domestic paper industry operates under extremely challenging conditions. Capital or funds at lesser interest rates would definitely push the growth of the industry.

Talking about the opportunities, the paper industry is one of the most sustainable sectors. It has played a major role in maintaining the ecological balance in the country. Ironically, it is the paper industry which has been turning waste into fine products. Come to think of it, if waste paper were not recycled in India, there would be mountains of landfills all across the country. Also, if we stop using agricultural residues, we would be fully dependent on coal as a fuel. Bagasse is also used as a fuel and as a raw material for paper production. If we do not use bagasse, we would be required to use or import some other raw material.

PM: Does Silverton place importance on product development?

AJ: The paper industry attaches a lot of importance to product development. We go for product development only after considering the benefits that the new product would bring to the customers. A paper mill will have returning customers only when they find the product beneficial. For example, we introduced a standard 88 brightness grade in copier, but this product could not provide much utility for the customers. We later manufactured eco grade copier with lesser brightness. The new eco grade copier ran smoothly on the machine. With a price reduction, the same paper found its utility on the market; and customers were able to save money. The development of eco grade copier did push our sales!

Consider another example. There was a time when customers demanded B-grade 88 brightness agro-based papers. That prompted us to develop 85 brightness recycled fiber-based maplitho grade paper called Aster. Apart from a reduced brightness of 2 degree, the new paper had properties similar to those of B-grade paper.

PM: How do you make your manufacturing process efficient?

AJ: Our manufacturing process has been streamlined into five divisions. Each division has been turned into a profit center. For example, the waste paper yard is one of our profit centers, and so are the pulp section, machine setup, copier section and finishing hall. We have created five profit centers with standard benchmarks to run our operation. We analyze the benchmarks of every profit center and work on reduction of production cost. Let's say, we are purchasing waste paper like sorted office paper (SOP) at USD 200, but there is SOP of similar quality available for USD 180. We immediately replace the previous quantity with the new stock which now costs us USD 20 less. This paves the way for the profit center to gain from affordable stock rather than go for an expensive material. We try to gain from the minutest factors by optimizing our manufacturing process.

PM: What steps have you taken to minimize your environmental impact and make your mill environmentally friendly?

AJ: Silverton uses modern techniques to minimize its environmental impact and make its mill environmentally friendly. We have set up one of the most efficient boilers and turbines in the mill. We operate our boiler on 85 kg – something unconventional in the paper industry. Earlier, we used our boilers on 65 kg, and prior to that, it was 45 kg. To have a more efficient and advanced setup that could also save us cost on energy, we shifted to an 85 kg setup for our boiler.

We have also set up a new gasifier in our plant. Here, we create plastic briquettes and use them as biomass fuel. The gasifier smolders the plastic at more than 100 degree temperature. This leads to change of combustion for CO2, which in turn eliminates pollution when the fuel is used.

We have also started an RO system to recycle the maximum amount of waste water rather than source fresh water. We are also planning to set up an anaerobic digester for efficient wastewater treatment. This would also help us in generating gas, which will further save us from using coal fuel. Of course, there will be challenges but I'm sure we will rise to them.