"The investment in new dispersion technology aims to achieve the desired barrier properties in a more sustainable way, leading to production of new barrier coated paperboard products in 2021 that will have a lower carbon footprint and work better in a recycling system."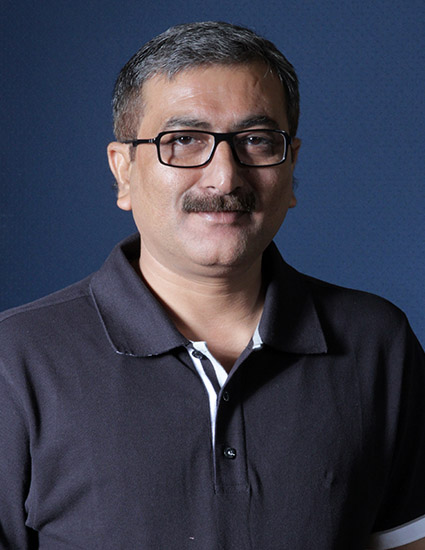 Excerpts of the interview with Mr. Sanjeev Khandelwal, Director-Renewable Packaging, Stora Enso India:
Paper Mart: As there has been a huge upward trend in the recyclable packaging materials market owing to the awareness of consumers about the environmental and social advantages of recyclable/biodegradable packaging products; what are your views with regard to the future of the market and how big a role will be played by the innovations in the sustainable material solutions?
Sanjeev Khandelwal: The ever-growing consumer demand for sustainable products will reward brands that replace fossil-based plastic packaging and fight climate change. New regulations mandate companies to find ways to commit to reducing plastic waste and single-use items and increasing recycling. All this drives demand for low-carbon, renewable, recyclable and recycled packaging, where we can help packaging converters, brand owners and retailers become more eco-friendly. Industrial end users will also benefit, as high-quality container boards enable to lower the weight and reduce the emissions of corrugated packaging.
PM: How cost-effective and efficient is packaging paper/board as compared to other alternate packaging materials?
SK: The fresh fibre and strong, multi-layer structure of our boards offer benefits such as higher strength and stiffness at lower weight, resulting in converting excellence, reliable packaging performance and high material efficiency. You can reduce the weight of the board without sacrificing package integrity – making it a better alternative to heavier boards. And, the lightweight material means lower costs in the supply chain.
PM: What are the demand drivers and end-user applications governing the packaging paper/board market?
SK: Population growth, GDP, and urbanization are the main drivers for packaged goods. Both packaging demand and the requirements for materials are affected by other trends as well, such as growth in e-commerce at the expense of traditional retail, increasing globalization, and higher sustainability, product safety and traceability requirements. Most of these are expected to have a positive impact on demand for our products over the next five years.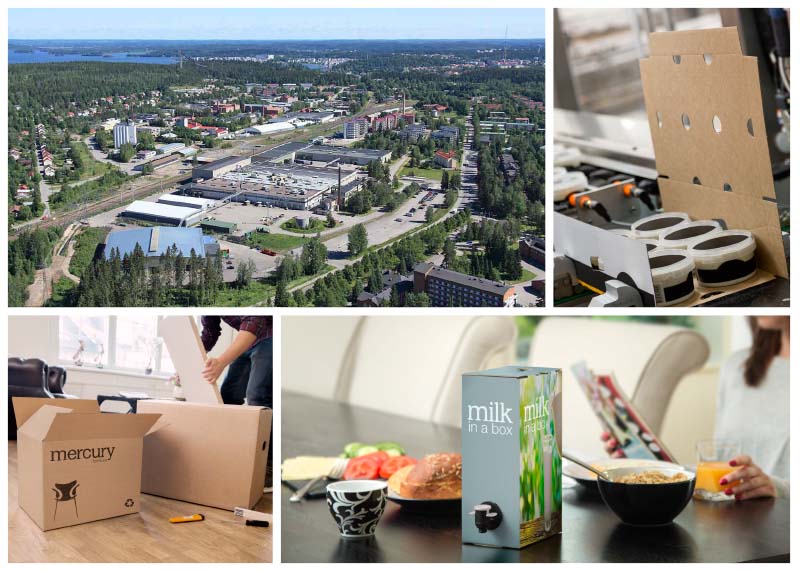 PM: What kind of market trends have you been observing in the past 6-9 months, and how do you see the packaging sector developing in the future?
SK: Naturally, the last few months and 2020 have revolved mostly around COVID-19. Many of our products have critical end uses such as packaging food and pharmaceuticals. We have worked hard to ensure our materials reach these vital industries, which have been operational throughout the outbreak. Demand has varied between different end uses. Due to lockdowns and social distancing, the demand for packaged foods and e-commerce packaging has increased, as people have stayed in their homes. On the other hand, this has led to cafes and restaurants closing, which meant somewhat poorer visibility of demand for food service packaging materials.
We have a long history of successfully replacing fossil-based plastics with renewable materials in demanding end uses on an industrial scale. We are committed to supporting our customers in choosing the right materials in the future.
PM: What challenges and opportunities do you foresee in the packaging paper/board market in the near future with the growth in e-commerce and many factors contributing to the growth of the segment?
SK: Growth of e-commerce and globalized supply chains will create more demand for packaging as well as place different requirements on packaging performance, which we can cater for with our products. Food safety will remain a strong competitive advantage for us, and concerns regarding recycled materials create potential for the demand for virgin-based container boards to grow in food segments.
PM: Could you tell us about the new product development, technological upgradations introduced in your company?
SK: Strong innovation and commercialization capabilities will be the keys to replace fossil-based materials with innovative fiber-based products. Our portfolio based on both virgin and recycled fibers gives us the opportunity to explore further possibilities with recycled fibers in our products, and we aim to leverage our packaging design capabilities to find new end uses for paper based packaging materials.
By investing in the development of sustainable packaging barriers, we help our customers to become more eco-friendly while creating value in the circular bio-economy. Liquid packaging, beverage cups, and certain food packaging are some of the products that have a barrier which serves to protect the packaged product, while also ensuring that the packaging maintains its user-qualities. The investment in new dispersion technology aims to achieve the desired barrier properties in a more sustainable way, leading to production of new barrier coated paperboard products in 2021 that will have a lower carbon footprint and work better in a recycling system.
In 2020, we started commercialization of AvantForte by Stora Enso, a 100% virgin fiber-based three-layer kraft liner with improved stiffness and strength. The new products will deliver high packaging performance with lower weight to our customers, and we will invest significantly to reduce the mill's environmental impact.