Airweave has created 18,000 beds and mattresses for athletes at this summer's Olympics, 8,000 of which will be repurposed for use by athletes at the Paralympics.
July 20, 2021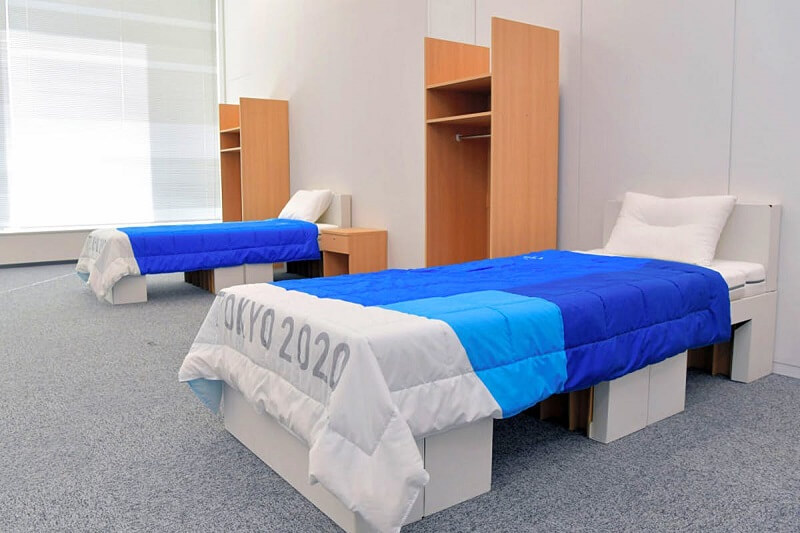 Athletes at the Tokyo 2020 Olympics will be sleeping on beds made from recycled cardboard and customizable mattresses. The cardboard beds will be manufactured by Japanese bedding company Airweave.
Watch: Paper Mart Fortnightly News Roundup.
As reported in a leading daily — the bed frames, made of high-resistance cardboard, can support up to about 200 kilograms. They come with three-part polyethylene mattresses that can be mixed and matched to suit each athlete's preferred firmness for the upper, middle and lower body, according to Airweave Inc.
Also Read: A Full-Size Heidelberg Letterpress Developed Using Paper.
The idea behind cardboard beds was to be easy on the environment and commitment to sustainability. The single-bed cardboard frames would be recycled into paper after the conclusion of the games while the mattresses (not made of cardboard) will undergo recycling only to be turned into plastic products.