VPK Group launches a new paper machine at its Alizay, Normandy, France, industrial site. The machine will expand the recycled paper production capacity for corrugated board by 500,000 TPA, totaling 2,000,000 TPA production across the group.
Jun 13, 2023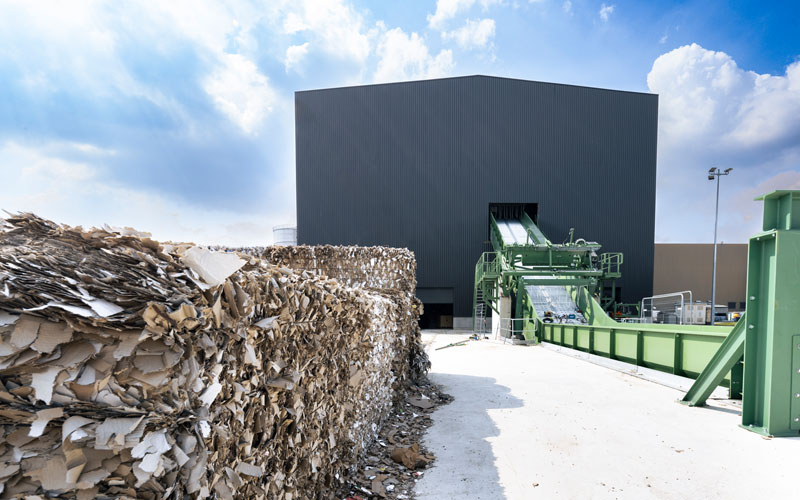 VPK Group has launched a new paper machine in Normandy at its industrial site in Alizay. The site was acquired in June 2022 and has been converted by VPK, from a paper machine into a recycled paper production unit based on carbon-free energy, at an investment of EUR 200 million.
The new paper machine is in start-up and will create an additional production capacity of 500,000 TPA of recycled paper for corrugated board. Along with VPK's six other paper mills, this accounts for the production of 2,000,000 TPA, of which 1,000,000 TPA is in France. The Alizay site is now a circular economy hub reusing 550,000 TPA of recovered paper coming from a 250-km radius around the mill, minimizing CO2 emissions from production and transport. In turn, a biomass boiler and a water treatment plant produce green energy used during the paper production process.
Watch: JMC Paper Tech Launches New Subsidiary JMC Papers
VPK's integrated model will help Alizay's additional paper production to find outlets in VPK's packaging processing sites in France and the UK, thus helping the group to strengthen its integration and reduce dependence on external paper suppliers.
Meanwhile, the corrugator for the production of an innovative "Z-fold" corrugated board was also launched in Alizay. The technology makes it possible to produce tailored packaging, eliminating void fill and reducing logistics costs.
Moreover, a new digital printer was installed that can print packaging in high definition at an unparalleled high speed, the first machine of this type in France. The new line offers a wide variety of applications, such as printing the inside of e-commerce packaging, point-of-sale displays, and other marketing activities, and opens up a new world of possibilities.
Also Read: Albany International to Acquire Heimbach Group, Germany for EUR 153 Million
In March this year, VPK Group completed the acquisition of the Arteche Paper Group, Spain, expanding its core division with an additional paper mill in Porto and five converting sites in Portugal and Spain. Post-acquisition, Corex, VPK Group's cores division, includes four paper mills that supply the raw material for processing at the 29 converting sites.