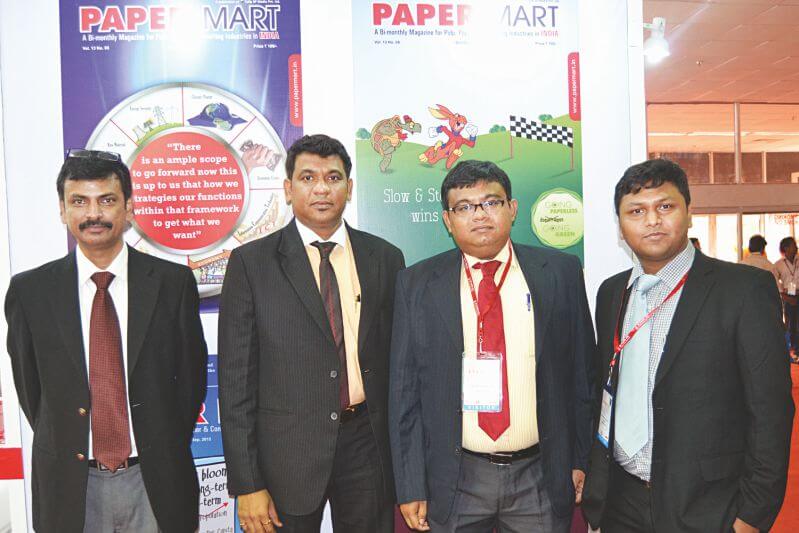 A global leader in power and automation technologies, ABB currently employs 145,000 people, operates in approximately 100 countries and has 12 manufacturing sites on the subcontinent. One of its seven corporate research centres around the world is based in India; and many of the technologies the company employ today were developed or commercialised by ABB – the company that currently stands as the largest supplier of industrial motors and drives, the largest supplier of power grids and the largest provider of generators to the wind industry.
On the Indian subcontinent, ABB offers an extensive array of products and services in power and automation technologies. The services and products it offers in India include CPM applications, CPM core, different control and cooling systems, electric vehicle charging infrastructure, high voltage products, drives, generator circuit breakers, low voltage products and systems, insulation components, measurement products, mechanical power transmission products, medium voltage products and systems, metallurgy products, power cables and cable accessories, power electronics products, motors and generators, reactors, semi conductors, transformers, power converters and inverters, UPS and power conditioning and transformer components.
It may be mentioned that ABB's medium voltage switchgear and substation technologies have powered India's first barge mounted substation.
Mr. G. Srinivas Rao, vice president and head of sales and marketing (cement, mining and paper), ABB Limited, recently gave an interview to the Paper Mart team about ABB's contribution to the Indian pulp and paper industry, its presence in India, China and the Middle East, its range of products and its core strengths. Given below are excerpts from this brief but informative interview.
Paper Mart: How has ABB contributed to the growth of the Indian pulp and paper industry in the recent past?

G. Srinivas Rao: Today, the per capita consumption of paper in India is about 9-10 kg – the global average is 53 kg. With the growth of the economy, the consumption is set to rise. Imports contribute a significant share of the consumption. To gain from the anticipated growth in the industry, paper mills have to increase their productivity. Additionally, India is the only country to use so many varieties of fibre in paper making – wood, bamboo, bagasse, agro residues and waste paper. This widens the scope for automation and processes.

As a leader in the power and automation sector, we have participated significantly in the growth of the Indian pulp and paper industry. Through our wide range of products and solutions designed for pulp and paper industry, ABB has helped customers improve plant availability, process efficiency and product quality, while reducing energy consumption and decision-making time and increasing collaboration among people. Our services team ensures prompt response and efficient operation at customer plants.

Drawing from years of experience and customer feedback, ABB has provided several maintenance and improvement measures that have supported the industry in facing various challenges – environment, raw material, coal, product quality, etc.

PM: What are the pros and cons of the entry of global players into the Indian pulp and paper industry?

GSR: With India being a strong emerging market having a robust end-user base, it was set to be a driving factor for global pulp and paper industry. We serve our customers in India with the best in class solutions and services to assist them to meet global product quality and operational efficiency standards. Globally, ABB has partnered with many of these global players at their existing facilities; their entry into the Indian market is likely to impact us positively. The entry of global players will drive improvement on many fronts in the Indian paper industry – operational, energy consumption and quality. Most importantly, Indian consumers will have more options available.

PM: Does the Indian paper industry face cultural or technological barriers? How can they be removed?

GSR: The Indian paper industry has various types of plants – small, medium and large scale – and a mix of grades, including board, writing, printing, specialty, kraft, newsprint, etc. The technology to be adopted at a plant is decided by the variation of scale and product quality. Some industry leaders in India believe in using the best in class technology. However, for many players, short-term benefits often influence decisions. Only a broad outlook and a long-term growth strategy can drive technological investments.

PM: How important is it for ABB to expand its presence in emerging markets, such as India, China and the Middle East, and how far has it been successful in this endeavour?

GSR: The importance of emerging markets, such as India, China and the Middle East, is reflected in several critical steps the local and global management have taken towards building competencies in the region. The company is developing a very strong localised team of professionals to serve paper industry and is ensuring availability of a complete range of automation and electrification solutions to these markets. Some process-improvement measures like Net Promoter Survey, ABB customer call centre, availability of Remote Diagnostic System, plant fingerprint audit, optimisation services, annual maintenance contracts, etc., are already available to fulfill the strong demand of these markets. We have been successful in increasing our market reach with our strong product portfolio and experts.

PM: ABB is quite adept at finding opportunities to improve machine performance. How have you planned to use this strength and your product range for improving the Indian paper industry's efficiency?

GSR: ABB has a wide range of products and solutions and more than 100 years of industry experience. It is committed to the welfare of the industry. All of this and our continuous investment in new technologies, irrespective of market situation, form the core of our strength. Our unified approach of electrification and automation based on the strong platform of Industrial IT 800xA has helped customers improve collaboration between people and plant assets. The solution improves availability of plant data, enabling quick decision-making and performance analysis of various plant assets – individually and as a unit operation. In machines for paper and pulp industry, we have a complete range of field instruments offering laboratory instruments, DCS, QCS, actuators (basis weight profiler, steam profiler, air water profiler and CD caliper profiler), web imaging systems, PM drives, Winder drives, Standalone drives, Load cells, chemical delivery systems, robotics for palletising, etc., together with many optimisation services, such as Fingerprint, RDS and Service Port, which substantially improve machine performance.