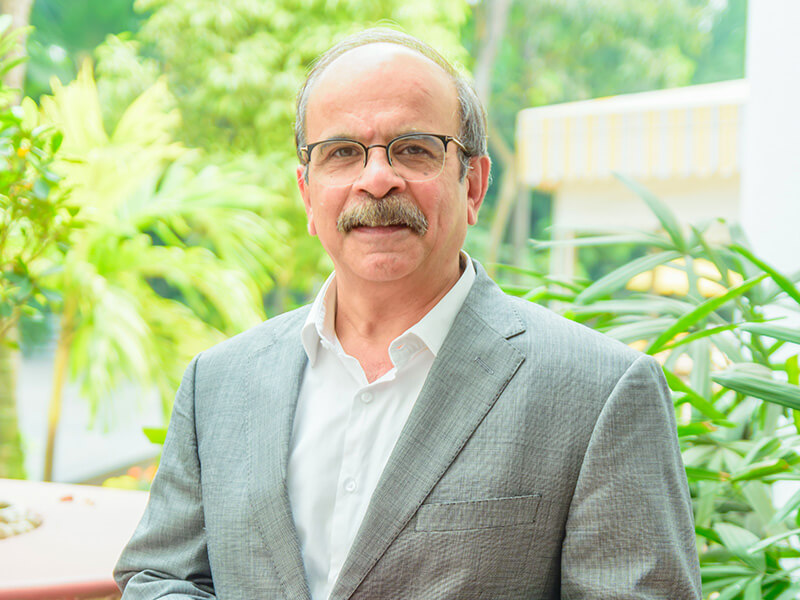 Our next step would be to install another packaging board machine with internal accruals. However, we would plan such machine in a horizon of the next three to five years. In the meantime, we may install a small capacity machine in the packaging segment either to produce duplex board or Kraft paper.
Mr. Vivek Chawla, Whole Time Director and CEO, Emami Paper Mills Limited in an exclusive interview with Paper Mart, sheds light on his responsibilities he has on account of being the Chief Executive, the opportunities he foresees for the Company and the Indian paper industry, the vision of the Emami Group and the key challenges. Further, he also presents his plans with regard to – increasing production capacity and enhancing efficiency, and the efforts of the Company in CSR and sustainability.

Excerpts of the interview:

Paper Mart: To start with, could you please take us through the overview of the roles and responsibilities you have on account of being the new Chief Executive of Emami Paper Mills? In fact you started with cement business and now you have been given the responsibility of paper business, so how do you feel coming to the paper industry?

Vivek Chawla: I started my association with Emami Group under the dynamic and able leadership of the promoters – Shri. R S Aggarwal ji and Shri. R S Goenka ji, the founders of the Group which is now being spearheaded by the second-generation in their respective families. – Shri. Aditya Aggarwal ji and Shri. Manish Goenka ji lead the Agro and paper business.

Since 2016, I have been associated with Emami Group and I have been immensely satisfied with this journey of around five years.

After spending my lifetime in the cement industry, I would like to mention that one remarkable accomplishment of the Indian cement industry is that it has adopted the world-class technologies and world-class capacities since very early days and has quickly adapted to changes. The cement industry also holds the distinction of being the largest consumer of fly ash. I would also like to emphasize that there has been a number of afforestation drives undertaken by the industry as part of its efforts to reduce the carbon footprint.

Having held the position of the Whole Time Director and CEO at Emami Cement Ltd. for more than four years, I was presented with this incredible opportunity to work with Emami Paper Mills Limited. On visiting the manufacturing plant and meeting the team of Emami Paper Mills, I am personally very excited and thrilled on embarking on this new journey. The paper industry has its own challenges and I am confident that we can make a difference and create opportunities from the challenges that we face. I look forward to and am excited to work in the Indian paper industry.

PM: As you mentioned that it is a big group, a family-driven group, now the second generation has come in; throw some light on the vision of the Company, the vision of the Group and the kind of strategies it adopts.

VC: The inception of Emami Group took place in 1974, in West Bengal, when two childhood friends, Mr. R.S. Agarwal and Mr. R.S. Goenka went on to set up a cosmetic manufacturing unit in Kolkata. The Company started its journey with a meager amount of Rs. 20,000 and today, it's worth is around Rs. 22-23 thousand crore, with an employee base of more than 15,000.

Emami Group has always believed in achieving and sustaining growth. In fact, Emami Group is amongst a few companies from the FMCG sector in India to carve out a strong global presence through a portfolio of products customized around specific markets. The Group has its presence in relatively -under-penetrated segments through a range of differentiated products and is best known for its diverse business portfolio of FMCG, edible oils, healthcare products, retail, real estate, hospital and paper business, amongst others. The growth story of the Group is also underpinned by a basket of wellness-centric products, such as Boro Plus, Navratna Oil, etc. which have become household-names in the country. As a matter of fact, the group has incredible strength in building very strong brands.

With regard to the paper division of the Group, Emami Paper Mills is a company which is the largest in terms of newsprint, and has maintained its leadership position in the high-end packaging board segment. The state-of-the-art manufacturing facilities and established supply chain system strategically positions the company to further enhance its leadership position in the Indian paper industry.

PM: What kind of opportunities do you foresee in the paper industry? How would Emami respond to these opportunities?

VC: At present, we have four technologically advanced machines at our manufacturing facility in Balasore, Odisha. Out of these four machines 3 machines are made flexible to make Writing & Printing paper as well as News Print or high-end Kraft paper. The fourth machine is for making high end Packaging Boards. The Packaging Board/Paper Board machine has the annual production capacity of around 2,00,000 MT per annum. Also, at present, Emami Paper Mills is the largest producer of Newsprint in the country.

With regard to our product expansion strategies in the writing & printing segment, we have recently forayed into the copier paper segment. Also, now, we are looking to explore Azurelaid paper. We are intending to make certain additions to the writing & printing segment with introducing newer grades which will be different in terms of physical as well as aesthetic values of the product including lower grammage paper and so on.

Apart from the above, it is important to understand, that we have a strong well-defined process of interacting with our customers or the end-consumers. We diligently strive to get feedback of our customers & incorporate the same in products that we bring out in the market. Also, there are a few things in our mind with respect to the paper-based packaging segment that is projected to grow further as an environmentally-friendly and sustainable alternative to plastic in packaging.
We have ordered a metering size press from Valmet to be installed on PM 3 which will help us further improve our products range & quality. We would commission the upgradation by the end of December'2021 with an investment of around Rs. 20-30 crores.

PM: What do you think are the key challenges for the Indian paper industry and how do you intend to address those at Emami Paper Mills?

VC: One of the key challenges for the Indian paper industry is the steady availability of raw materials, that is, in maintaining our access to quality and cost-competitive raw materials. At Emami Paper Mills, we use recycled fiber (waste paper) and various grades of imported virgin fiber as raw material. Moreover, one of the major concerns for us is to ensure the consistent availability of pulp since in order to maintain the best quality we source pulp for our mills from across the globe.

We ensure the best quality Packaging Boards, and hence import pulp from Scandinavia, Canada, South America, New Zealand etc. Indian fiber quality is good for making fine paper but not ideal for packaging grades. Moreover, the softwood pulp is not available in India which needs to be imported.

Apart from the above challenges of ensuring availability of the desired raw material, the changing habit of people with regard to reading News Paper/using writing & Printing Paper is putting not only a dent in the demand but also the availability of waste paper.

To sum up, I would like to say that all the above challenges will compel us to find new opportunities, innovate to reduce our costs, and become more efficient. Going forward we would like to look more avenues/products where the demand and growth is better and carve out a completely new strategy for future.

PM: What are your plans with respect to enhancing the production capacity?

VC: At the moment, our plan is to attain complete utilization of our three machines which are into the News Print, writing & printing & Kraft Paper segments. In fact, 4th machine, the packaging board machine is completely sold out and running at full capacity. Thus, our next step would be to install another packaging board machine with internal accruals. However, we would plan the machine in a horizon of the next three to five years. In the meantime, we may install a small capacity machine in the packaging segment either to produce duplex board or Kraft paper.

We are also looking at some low CapEx projects, which would further enhance the quality of the products and develop newer varieties of Kraft paper. We have started exporting Kraft paper to countries including Vietnam, China, etc and in due course of time we would like to improve on both scale & product range for import.

PM: Introducing process efficiencies is an ongoing process in any mill. So, have you identified any area wherein Emami Paper would require some kind of improvisation or CapEx to have better process efficiencies?

VC: In my understanding, the efficiency in production operation is a continuous process since potential for improvement is limitless. This requires focus and commitment of the team towards a shared goal. Encouraging team members to come up with innovative ideas in structured brain storming sessions and agree on plans to achieve goals. A plan must get executed, it is imperative that rigorous execution and effective monitoring of tasks must be made even more rigorous. An efficient and effective execution includes the ability to use the time and available resources in a focused and result oriented manner. Thus, it is important to continuously streamline the business operations, increase efficiency and productivity, which eventually helps in gaining a competitive edge in the marketplace.

PM: Has there been any recent development at Emami Paper Mills that you wish to talk about?

VC: As regards the latest development at Emami Paper Mills, we have committed certain capexfor our existing machinery setup. We have ordered a metering size press from Valmet to be installed on PM 3 which will help us further improve our products range & quality. We would commission the upgradation by the end of December'2021 with an investment of around Rs. 20-30 crores.

Besides, I would like to mention that as a team we are effectively focusing on – how quickly we adapt to new ideas, and how we quickly adapt to the changes taking place in the market? The way we work together as a team and bring about continuous reduction in costs to achieve higher operational efficiencies – are some of our major concerns. Embracing change is a key strength that we as a team would continuously build on.

PM: There has been a lot of volatility regarding raw material-prices – various kinds of raw materials, and even the final product going out to the market. What is your view on this challenging-scenario? When do you foresee the stabilization happening?

VC: In my understanding, the stabilization with regard to the raw material-prices, would take the next 3-4 months with the shipping issues being resolved. The major reason for this is the demand and supply gap of containers. In effect, this has impacted import/exports and has sharply increased costs as compared to the pre-COVID rates.

Overall, it can be said that the shipping will improve in the next 2-3 months, as this problem seems to be a temporary setback which isn't going to remain for a longer period of time. Given some time, everything is going to settle down, and of course, after the next 3-4 months, the demand is projected to increase which will provide a boost to the paper industry.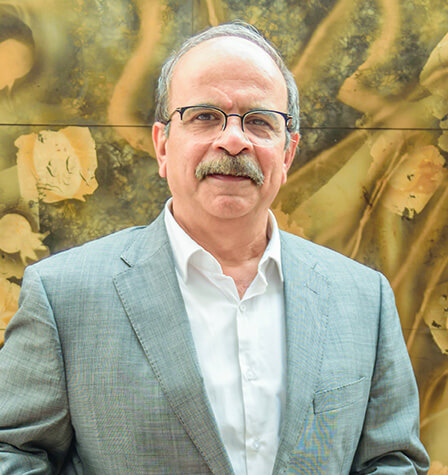 PM: Could you please shed some light on the CSR and some of the sustainability efforts, which Emami Paper Mills has undertaken?

VC: Emami has initiated and implemented a number of CSR programs for improving the life of largely under privileged people, and in the areas of – education, health, skill development, rural development, environmental sustainability, animal welfare, women empowerment, etc. in and around our mill. The Company has helped in providing infrastructural support to local educational institutions, scholarship program, the 'Bal Vikas' Program, free distribution of notebooks and capability building through community teachers. We've been operating free Homeopathic, Ayurveda camps, Allopathic mobile health units, specialized health camps and infrastructural developments in PHCs to provide healthcare facilities to the community.

Our Company is committed to environmental sustainability, ecological balance, conservation of natural resources, and a number of CSR activities have been taken up for environment and sustainability like free seedling distribution to local villages & educational institutions, block plantation, roadside plantation and peripheral plantation. We have also been continuously working to reduce our freshwater consumption at the mill.

PM: Anything else you would like to add on the market-front?

VC: I would like to reiterate that Emami Paper Mills will continue with its motto of – quality, service and strategic partnership with our customers, and dealers, and these three are the main pillars on which the Company has built its standing. We have been successful and have attained a leadership position in the market.

For instance, it's quite noteworthy that our recycled grades of Packaging Board is regarded as top-rate in the country and in fact, in the whole of Southeast Asia. Our products have made their position in the international markets such as – South Korea, Thailand, Vietnam, Bangladesh, middle East, some parts of Europe and so on. Secondly, in the virgin-grade category, we are at par, and even better than the most formidable player in the country. Thus, we have diligently developed our product range with their many key strengths, and our USP is quality & service, as well as customer-centric approach.

Furthermore, we have recently developed a product development group which comprises of competent people from various functions who have their different areas of expertise. This group will continuously look for new products development keeping in mind the changing behavior of the consumer.
Also Read: Emami Paper Mills Orders Metering Size Press and Size Kitchen from Valmet.

Emami Paper Mills is confident of fortifying its market-standing in the Paper & Paper Board segment leveraging on our dynamic strategies, execution excellence, continued investments in technology and a future-ready product portfolio.
BEYOND BUSINESS
Your favourite book: The Alchemist by Paulo Coelho
The best advice you've ever received: Make yourself surplus. Always learn to do the work of 1 level up rather than interfering/ doing the work of 1/2 level below.
Key to Success: Delegation and empowerment of the team.
The kind of music you listen to: Hindi melodies for 60s and 70s / Piano by Brian Salas
Your favourite movie: Forrest Gump – Tom Hanks
Your creative pursuits or hobbies: Learning/Playing Tabla and singing
One quote you live by: You always have a second chance in life, don't be afraid to make mistakes.