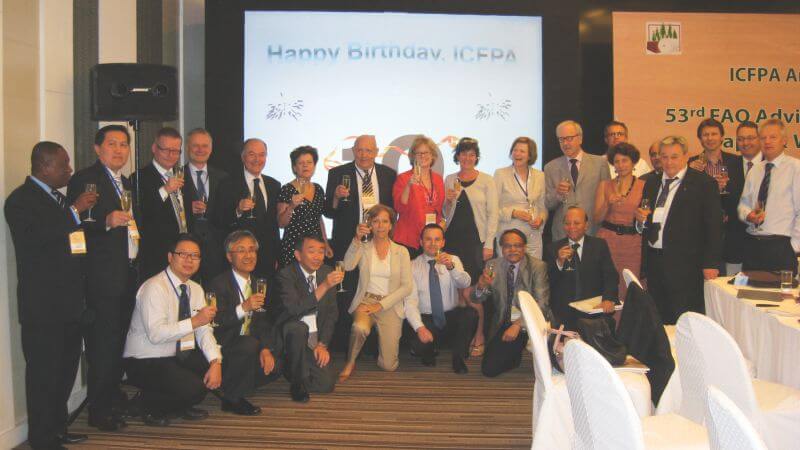 FAO' 53rd session of ACPWP and the annual meeting of ICFPA were held on May 23rd – 24th, 2012 at Hotel Le Meridien, New Delhi under the aegis of IPMA and were successfully concluded with great appreciation from overseas delegates. During two-day deliberation a point was made and underlined to communicate back to FAO and the media that forestry and forest-based industries are strategically positioned close to rural communities, providing livelihoods and contributing to the eradication of hunger globally. The role of forests in mitigating climate change and improving energy security were also highlighted. The renewal process of the ACPWP coincided with the FAO's new strategic framework, where forests are explicitly mentioned in some of FAO's strategic challenges and objectives.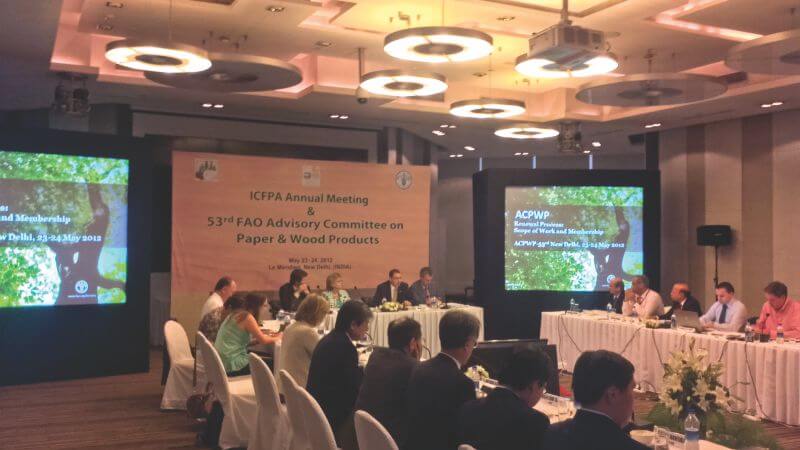 Mr. R Narayan Moorthy, Secretary General, IPMA informed team Paper Mart about the entire event and shared that FAO strongly believe that India has potential to make forest produce like wood and paper as major foreign exchange earner and United Nation's Food and Agricultural Organisation is ready to extend knowledge and technological assistance for the same. "India can turn wood and paper as its major export items by pursuing a sustainable forestry policy. India could ship these items in large volume to Africa, Sri Lanka, Nepal, Bangladesh and Latin American countries", Mr. Eduardo Rojas-Briales, Assistant Director General, Forestry Department, FAO said during the event. Example of Vietnam was also sited as it has turned its forestry products as major foreign exchange earner.

India exported wood and paper worth Rs 4,102.55 crore in 2007 which constituted 0.80% of its export. The paper industry employs around 1.5 million people and is ranked among country's 35 high priority economic sector. Besides over the last one decade, industry led farm forestry have brought around 0.5 million hectare under pulp wood plantation mostly in Andhra Pradesh.