"Our integrated expansion of the packaging board plant in Gujarat is aimed at significantly expanding our capacity and will help us to cater to growing market needs."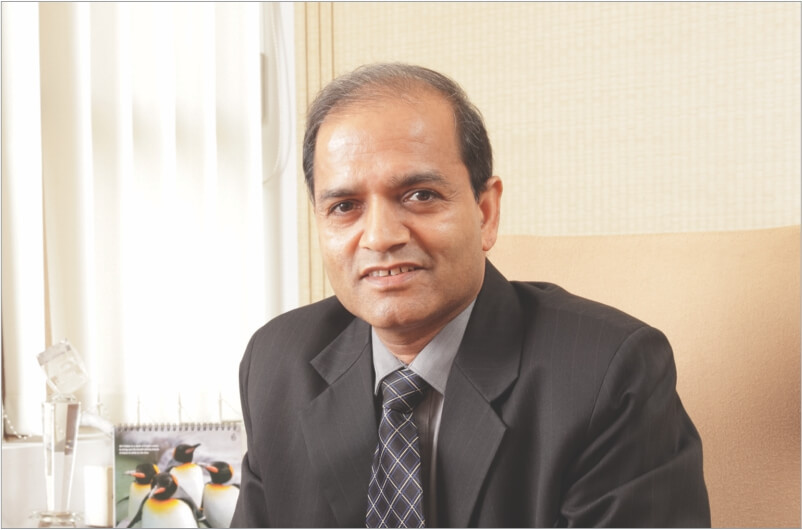 JK Paper Ltd. has carried out trial runs in its new packaging board facility and integrated chemical pulp mill at Unit CPM looking at the growing demand in the packaging segment. The capacity expansion project would make JK Paper Ltd. amongst the leading packaging board companies in the country. In an interview with Paper Mart, Mr. A.S. Mehta, President & Director, JK Paper Ltd. gives us a glimpse into the new project, sharing his outlook on the packaging industry.

Paper Mart: JK Paper has commissioned an INR 2,000-crore capacity expansion project in Gujarat. Could you shed some light on this development?

A.S. Mehta: The project in Gujarat was initially programmed to be commissioned by March-April 2021 but it was delayed due to disruption caused during the COVID pandemic. We are beginning trials of the plant. The virgin paper packaging plant includes 1.7 lakh TPA packaging material and 1.6 lakh TPA of pulp making capacity apart from boilers and related infrastructure.

While JK Paper now has a capacity of about 5.91 lakh TPA (including Unit SPM), this expansion will take the total installed capacity (Paper & Packaging Board) to about 7.61 lakh TPA which would eventually go up to 8 lakh TPA through internal expansion, making us a leading paper company in the country.
"Improved environmental sustainability in all respects has established JK Paper as one of the 'greenest' companies in the Indian paper industry."

PM: Packaging board is the fastest-growing segment in the paper and paper board industry; what, according to you, are the key driving industries for the packaging industry?

ASM: The packaging board market in India has been growing rapidly with growing demand from sectors such as – FMCG, food & beverage, pharmaceutical, and textile sectors. With the significant surge in e-commerce, the packaging board market is set to achieve further traction.

We offer a range of high-end coated packaging boards. Our integrated expansion of the packaging board plant in Gujarat is aimed at significantly expanding our capacity and will help us to cater to growing market needs.

Riding on the back of new mandates of FSSAI coupled with the increasing focus on food grade and food safety packaging, the packaged food industry is seeing a paradigm shift from plastics to paper packaging with oil and water resistance aided by moisture and oxygen barrier and heat-sealable capabilities. JK Paper is positioned to take advantage of this shift and has been launching new products in this niche category to capture higher value. Some of the new products in this category produced by JK Paper include JK OleOff, JK Ecosip, and JK HSMT, among others.

PM: When we talk about the environmental footprint, JK Paper is a wood and carbon-positive company. Please share some facts related to the same and what factors have helped you achieve this?

ASM: JK Paper is a carbon-positive company. Our proactive measures in sustainability have helped us become wood and carbon-positive. In fact, improved environmental sustainability in all respects has established JK Paper as one of the 'greenest' companies in the Indian paper industry.

The company has moderated the average distance covered in the procurement of wood resources, thus reducing the time and distance taken on one hand and the average cost of procurement on the other. It has enhanced the coverage of plantation wood in its hinterland by planting over 1,20,000 acres in the last four years and 4,65,000 acres cumulatively. In 2020-21, there has been an increase of 7 percent in plantation coverage. We, at JK Paper, have reinforced our wood plantation programme through the availability of high-yielding clonal saplings, increasing tonnage per hectare, and enhancing farmer prosperity. Besides this, reduction in the gestation period to grow clonal saplings into full-fledged trees has resulted in quicker incomes for farmers, greater inducement to grow trees, and secured raw material availability for the company.

The sourcing of raw materials and plantation is undertaken as a part of our sustainability strategy. The company is a responsible producer and our objectives are in line with the latest trends of increasing focus towards recyclability and eco-friendliness.

We have taken up several initiatives to address global environmental issues such as climate change, global warming, waste minimization, effluent reduction, water conservation, etc.
"JK Paper launched a #SwitchToPaper campaign with an aim to initiate a discussion on the environmental impact of single-use plastic and bust myths around the use of paper."

PM: How has JK Paper emerged as one of the lowest water-consuming paper companies in India?

ASM: JK Paper has reduced water consumption, using low water-consuming technologies coupled with effective effluent and sewage treatment, and emerged as amongst the lowest water-consuming paper companies in India. The company moderated coal and power consumption using cutting-edge technologies and alternative fuels. Since 2016-17, we have been able to reduce water and coal consumption per tonne of paper by 28.43 percent and 4.67 percent respectively.

PM: What is the mechanism to recycle products and waste at JK Paper?

ASM: The waste generated in operations is considered as a potential resource for various other activities by making its best use within the operations through optimisation of existing processes. This has led to increased commitment towards reducing the environmental impact of business activities via waste minimisation and re-use. Non-hazardous solid wastes such as bamboo and hardwood dust, screen rejects, fly-ash, lime sludge, and effluent sludge are re-used in various processes.

As per CREP guidelines, a rotary lime kiln is commissioned for the recycling of lime sludge. Lime sludge generated from the process is used as raw material to lime kiln to produce Lime. Primary ETP sludge is used to make egg trays and recycled boards etc. We ensure that 100 percent of fly-ash is used to manufacture fly-ash bricks and cement manufacturing. Paper machine effluent is segregated and treated separately in a 20 m diameter clarifier. Clarified effluent is reused in the pulp mill and chipper house. Around 95 percent of this paper machine effluent is reused/ recycled in the process. Wood dust generated during the process of wood chipping is burnt 100 percent as fuel along with coal in the coal-fired boiler.

PM: What challenges did you face after the acquisition of Sirpur Paper Mill? What is the current scenario?

ASM: After the acquisition of Sirpur Paper Mill, we had to take up a lot of refurbishment and upgradation by making new investments in paper machines, boilers and related infrastructure. As the trial production was underway, we encountered more problems forcing us to shut down for further upgradation. We resumed production but had to shut the plant again from March to November due to Covid.

We have started production and it is now functioning at over 70 percent capacity, which is good, given the tough scenario. The mill is now in revival mode with production stabilising further refurbishment under the new management. A new high-efficiency boiler has been commissioned at Sirpur which is going to be a cost-efficient investment in the near and long-term. We are investing in a new chipping unit and further improvement and upgradation.

PM: How was the FY 2020-21 for JK Paper? What are your views on the post-pandemic recovery of the paper industry?

ASM: JK Paper has attained decent consolidated revenues for FY 2020-21 despite the Covid pandemic. The company clocked a turnover of INR 2,991.37 crore, EBITDA of INR 701.41 crore, and PAT of INR 322.19 crore. In Q4 of FY 2020-21, the Sirpur volume was close to 70 percent of its capacity which was not there in the Q4 of the last year. We have witnessed a sharp spike in volumes and price realisation during the quarter.

The paper industry has passed through a difficult time as the demand for paper was impacted due to the closure of educational institutes and offices. However, northern and western regions have recovered fast and businesses have gotten into the groove and we expect to see the other parts of the world getting back to normalcy soon. The paper sector is expected to have good times once schools, colleges, and all offices get back to normalcy. While the second quarter of this fiscal will see volumes coming back, the third quarter will see a bounce back to normalcy. We are confident of achieving double-digit growth in years to come and the fresh capacity would enable us to tap new areas and markets.

PM: With the digital era taking over businesses everywhere, offices are claiming to 'go paperless' in the near future. As a paper company, how do you react to this hypothesis?

ASM: Yes, there is bound to be some impact and it is an inevitable part of social change that is an unstoppable trend. But there are many other uses and higher economic activities that will continue to drive the paper demand. India as a developing nation will continue to pose high growth. Offices will show an impact on the consumption of paper although it will not be paperless, as seen in the developed western markets.

Unfortunately, the paper industry is perceived to be environment-depleting (even as research has proved this to be false), as it uses wood as raw material. People need to understand that paper is produced not by harming natural forest trees but by the process of Social Farm Forestry, where farmers grow specific varieties of trees on their farmland, which are harvested to produce paper. This not only saves forest cover but also provides livelihood to marginal farmers. In addition to this Paper is 100 percent recyclable & biodegradable, and hence, has a big environmental advantage. In 2018, JK Paper launched a #SwitchToPaper campaign with an aim to initiate a discussion on the environmental impact of single-use plastic and bust myths around the use of paper. The campaign saw participation by umpteen celebrities and online influencers including Dia Mirza (UN Environment Goodwill Ambassador), to amplify the message that paper is a sustainable alternative, we roped in Boman Irani (World Environment Day 2020) and very recently well-known environmentalist, Mr. Sonam Wangchuk.