With the expansion, the company's production capacity has been up scaled from 455,000 TPA to 625,000 TPA.
February 1, 2022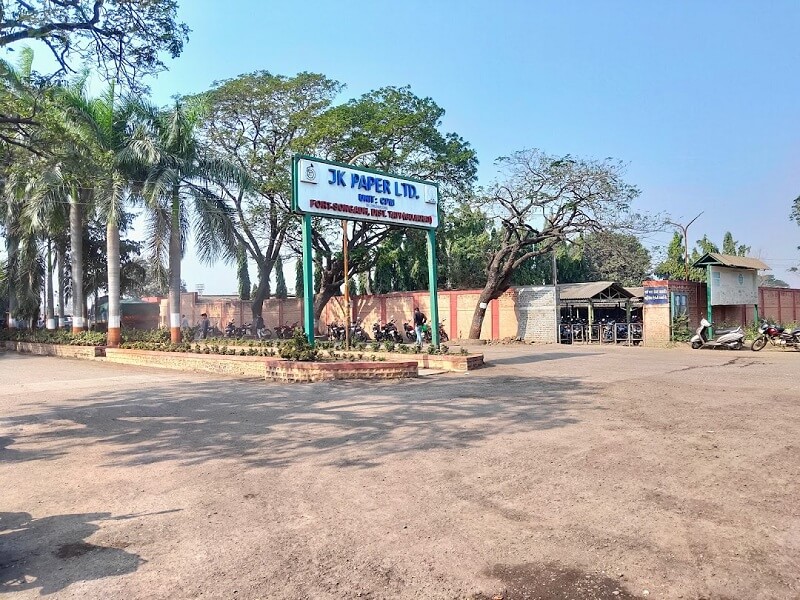 JK Paper has started the commercial production of packaging board at its new facility at Unit CPM, Gujarat. The paper and paper packaging producer has informed that its packaging board plant began production on 14 January.
The new 600 TPD coated board machine with a complete mill-wide distributed control system (DCS) has been successfully started up at JK Paper Limited's Fort Songadh Mill in India. The start-up was very smooth and successful, it took only 2.5 hours to get paper from stock on the wire to the reel, which will increase the company's production capacity and enhance its market share in the growing Indian market.
"It is great pleasure to announce that board produced on Valmet board machine at JK Paper in Fort Songadh has been successfully reeled on August 26, 2021. It could not have been possible without the support of the Valmet team in Finland and India, along with the JK team. Despite the COVID challenges and travel restrictions, we received good support from India and Finland," says Mr. S.K. Jain, Head, Board Project, JK Paper Ltd.
Valmet delivery included a new coated board machine from the headboxes to reel with air dryers, chemical systems, heat recovery and other board-making systems. The coating is applied in multiple coating stations including a technologically advanced Opti Coat Layer coating station, which applies two coating layers simultaneously. It also includes a mill-wide Valmet DNA Distributed Control System with all the controls in one platform for easy access of data.
JK Paper had begun developing the production plant at its Gujarat unit after getting the required approval from its directors' board in May 2018.
Built with an investment of INR 14.5 billion (~USD 195.3 million), the plant will provide 200,000 TPA of additional production capacity a year, upscaling the company's total annual capacity from 455,000 TPA to 625,000 TPA. JK Paper is intending to export about 15-20 percent of its total production in the first year while the remaining production is earmarked for the domestic market.
"The start-up target for this board machine was very demanding due to the pandemic. However, the Valmet and JK Paper teams responded very well to achieve the challenging goal. The machine start-up was completed partially remotely. Thanks to the great teamwork between the JK and Valmet teams, the first reel of the board was produced very fast. Having a complete automation package was clearly an advantage to establish a good startup curve, and it eased the overall commissioning process," says Varun Jain, Director, India Region, Valmet.
Also Read: JK Paper Installs New HERB Recovery Boiler from ANDRITZ
Furthermore, with the current expansion, JK Paper's market share in the packaging board segment is also going to increase substantially. Also, the combined capacity in both paper and board manufacturing will reach 7,61,000 TPA (including the capacity of its subsidiary Sirpur Paper Mills).