Khanna Paper Mills is Asia's one of leading, trusted and efficient producers of paper and paper products. Company's main objective is the development of recycled, eco-responsible and innovative papers that offer clients unmatched level of quality and performance.
May 11, 2020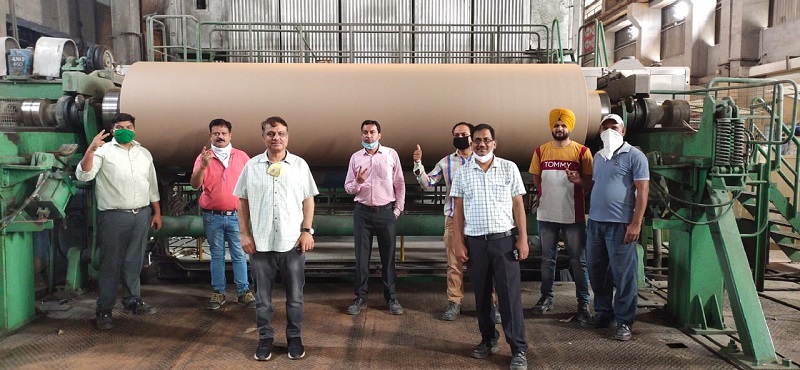 Khanna Paper Mills has achieved a major milestone in KPM history. The Punjab-based paper mill has successfully completed the manufacturing of Kraft paper.
Khanna Paper Inc., company's subsidiary in New Jersey, USA, buys all grades of waste paper and export it to India. Having its own paper mill gives the mill an edge, since it not only buys but also consume.
The mill has is plant located in Amritsar, Punjab. The facility is spread over 80 acres making it the largest single location plant in the country to use recyclable paper waste. The annual production capacity is half a million tons with four paper machines, deinking plants and in-house captive power plant of 30 MW. The mill boasts with highly skilled production teams, capable of dealing with rising demand of producing a wide range of paper and its products.