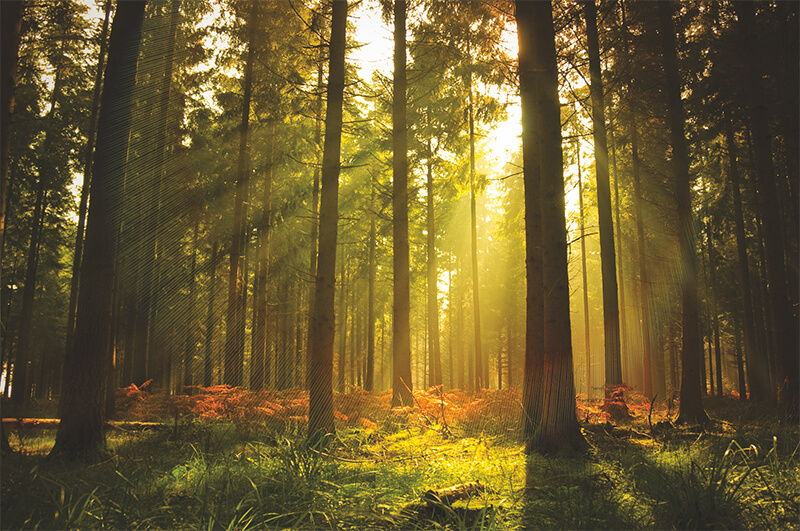 "More Forests, Better Future"- four words, one idea: to challenge misconceptions about the industry and to provide facts showing that paper making in Portugal actually promotes forestation and is a source of natural wealth, drawing attention to contribution made by the pulp and paper industry to the growth of forests and demonstrating the sustainability of Portuguese paper products.

The Paper From Portugal campaign is also designed to promote Portuguese pulp and paper products as a European success story, combining sustainability with high quality standards.

Featuring the Paper From Portugal signature, the campaign is designed to attract attention by using headlines that surprise readers with forthright assertions and objective facts. A range of media and activities will be used, including viral video, exhibits at international trade fairs and a pamphlet.

The online dimension will be the defining factor of the campaign, making use of substantial online advertising coverage and dynamic activities designed to attract approximately 1 million visitors to the website at www.paperfromportugal.com. Print media tools will also be developed as part of the broader media and communication strategy for the campaign.

The campaign seeks to clarify a number of myths and to make consumers aware of the fact that the Portuguese pulp and paper industry contributes to the growth and sustainability of the country's forest.

Aimed at international markets, and specifically at opinion leaders in Germany, France, the United Kingdom, Belgium, Holand and Spain, the campaign is organized by CELPA with funding from QREN (Competitive Factors Operational Program – COMPETE – SIAC).

CELPA was formed in 1993 as the result of a merger between ACEL (Association of Cellulose Pulp Manufacturers) and FAPEL (Association of Portuguese Paper and Cardboard Manufacturers). At present, CELPA has 10 member companies and represents Portugal's leading manufacturers of paper pulp, paper and cardboard. The companies represented by CELPA account for 100% of Portugal's output of paper pulp and roughly 90% of the country's output paper and cardboard, processing some 6 million cubic meters of wood per year, while planting approximately 200,000 hectares of forest.

Some Facts

• Portugal's woodlands have grown by almost 80% over the last century. This proves making paper doesn't destroy forests rather making paper means more trees are planted. On top of this the industry nurseries have produced an average of 13 million saplings each year and are still growing.

• 70% of the energy used in the Portuguese pulp and paper industry is green, which is well above the European average of 54%.

• Ownership of Portugal's forest is divided between more than 400,000 landowners, most of them smallholders and forestry sector employs around 100,000 people. The Portuguese pulp & paper industry is an important source of direct and indirect employment.

• Because they are managed sustainably, the Portuguese forests provide for other important ecosystem services: soil formation and protection, water cycle, energy flows, climate regulation, cultural and recreational services and genetic resources. Over the past 13 years, the Portuguese pulp and paper sector has invested over 500 million euros to reduce its environmental impact.

"Paper from Portugal" at Cannes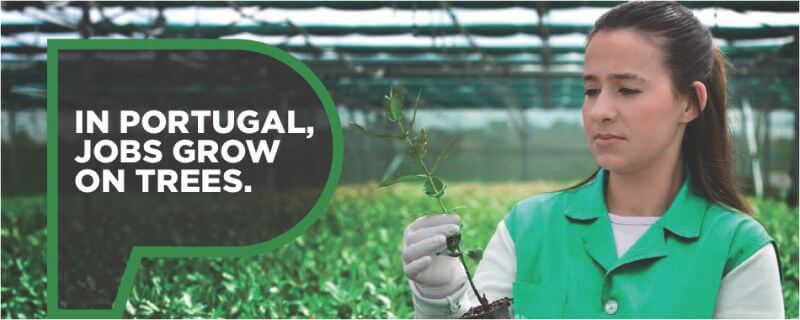 Portuguese paper will take to the screen in a starring role in the competition launched by Celpa in partnership with MOFILM, as part of the wider international campaign for "Paper from Portugal", designed to promote the products of the Portuguese paper industry. Filmmakers in the Mofilm network have been invited to submit videos, which convey the message that "by using paper from Portugal, you contribute to a better future". The idea is to tell the true story of Portuguese paper products and how they contribute to the sustainability of Portugal's woodlands.

The judges will be looking for original and exciting videos, as well as a fresh and creative approach, with a view to sharing online. This will be one of the highlights of the "Paper from Portugal" campaign, which runs through to March 2013 and aims primarily to clear up misconceptions about the pulp and paper industry, to provide the facts about the industry's contribution to expanding woodlands and to demonstrate the sustainability of Portuguese paper products.

The MOFILM competition is open until 28 May and the results will be announced between 17 and 23 June, in Cannes, during the International Advertising Festival. Five winning entries will be selected to represent the "Paper from Portugal" campaign, and Portuguese paper products will take to the festival screens in a starring role.