This article is a part of Silver Linings to the Corona Cloud feature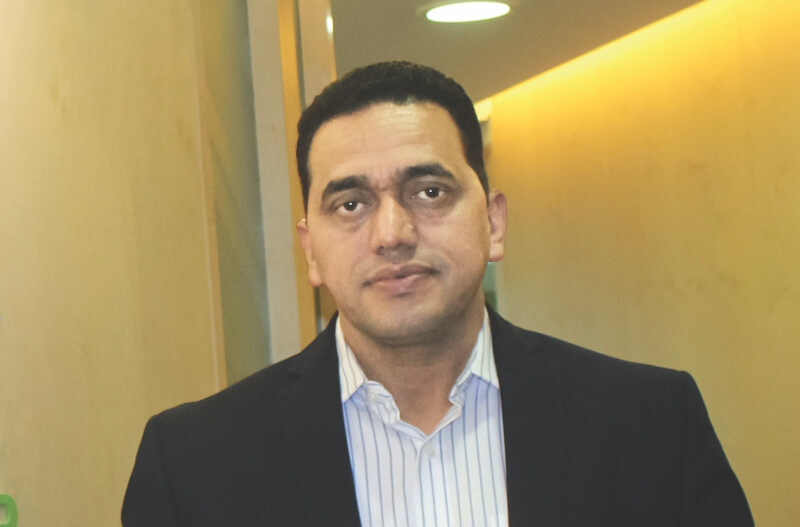 Operations and Workforce Management

Before Corona

Prior to COVID-19, all our plants were running with optimum capacity in view of consistent market orders in all segments. All our employees were performing their duties as per schedule.

After Corona

When our lives hit with COVID-19, all our plant operations were stopped at the initial phase due to nationwide lockdown w.e.f. 21st March 2020. Thereafter obtaining required permission, plants were operated as per COVID guidelines issued by the Ministry of Home Affairs, Government of India with minimum manpower.

Supply Chain Management

Before Corona

Our supply chain risks were completely undiscovered before COVID-19. People, who were managing the end-to-end supply chain, were unaware of the complexity and upcoming pandemic challenges for the overall sustainability of the supply chain. They were able to meet the desired levels of stakeholder management at optimal cost and better time management. Moreover, there were low risks towards the supply of input materials from domestic and international suppliers, cost & inventory management, and delivery of finished goods to end consumers. Further, no inherent changes were seen in consumer behaviour with rapid growth in market orders and profitability for the businesses like us.

After Corona

After COVID-19, the supply chain has discovered various opportunities. Different ways of working were adopted towards risk management & mitigation plan to gain prominence in the end-to-end supply chain. With the COVID-19 pandemic, the global supply chain was adversely affected because India is dependent on global markets for export & import. During the lockdown period, the demand of all segments dropped significantly and the supply chain (vehicle movement) was adversely affected due to the spread of the virus.

Market Scenario

Before Corona

International pulp prices were on the verge of dropping trend. The market was facing oversupply across all segments – Paper, Board and Tissue.

Paper

Increasing imports at cheaper rates coupled with the change of NCERT syllabus had created severe pressure on domestic players. Publishers were not printing new titles and for old titles, they had reduced print quantity by approximately 20 percent based on huge stock/returns of books from last year's production. Since newsprint prices reached the level of USD 385 PMT, the newsprint mills had converted their lines to produce maplitho for the notebook segment leading to the total capacity increase of 17,500 MT per month in the non-copier segment causing price pressure. The market was witnessing positive signs from January 2020 onwards, but the sudden lockdown in March 2020 stopped everything.

Board

Packaging sector demand was low post-festival and wedding season while publishing sector demand was in recovery mode. FBB import at a very low price was adding price pressure. Export demand remained consistent. Production capacity of Indian manufacturers had grown from 9.7 lakh MT to 10.7 lakh MT per annum after the capacity addition from one of the major players. Holding prices remained a big challenge due to the excess supply situation and customers were re-negotiating the prices on a monthly basis.

Tissue

Tissue demand had slowed down due to festival holidays and low stocking. Export was seeing a fall in prices due to the reduction of pulp prices by about 30 percent. Import in India had increased by about 70 percent from an average of 750 MT in 2018-19 to an average of 1300 MT in the first quarter of 2019-20

After Corona

International pulp prices continued to drop due to low demand from China. Manufacturing in China had been stopped temporarily due to possible hazards from coronavirus. Prices were under severe pressure with pulp rate drops. Dealer's payment rotation was affected badly as most of their customers had stopped making payments post lockdown announcement, resulting in a liquidity crunch in the market.

Paper

Due to COVID-19, major consumption centres of paper like schools, colleges, universities, courts, educational institutes, and gathering places were closed. Being non-essential items, the production of notebooks, books, and other related items was restricted. The demand reduced to 20-25 percent, which pushed the prices drastically to meet the low market demand.

Currently, the schools and colleges are not fully operational; copier demand is at the 70 percent level. Non-copier grade demand is still weak with the publication sector having fewer jobs. The prices of copier and non-copier grades are again under severe pressure with poor demand after the second country-wide lockdown.

Tissue

Institutional sales or away-from-home market has been severely hit due to closure of consumption centres like offices, restaurants, hotels, airlines, public gatherings, etc. Most of the tissue converters were shut. Converters with emergency orders (from hospitals) opened with minimal infrastructure. There has been labour shortage at the converter's end. Payments from their buyers were also very hard to realize causing a liquidity crunch.

Currently, ongoing health issues have increased hygiene awareness and a positive impact in at-home sales started showing up in the domestic market. Away-from-home demand is expected to be low as cinemas, theatres, multiplexes, and entertainment parks are still not opened. IT/ITES have also continued with work from home.

Board

Import started dropping from mid-January 2020. Order flow improved in the non-packaging segment like publishing, wedding cards and paper cups till February 2020, which had a drastic demand drop post lockdown. Due to the coronavirus issue in China, there was a shortage of pharma API chemicals causing an increase in prices up to 3-4 times. As a result, pharma manufacturers have controlled purchases causing low demand for cartons. This has affected order flow from pharma customers. However, the demand for board increased from the overseas market due to supply issues from China.

Currently, order flow from pharmaceuticals, FMCG and food packaging segment is observing good demand in the domestic market. The non-packaging segment has an average demand. Prices are increased due to the increase in raw material costs at regular intervals.

Profit Margin

Before Corona

Before COVID-19, the profit margin was in the range of 23 percent.

After Corona

After COVID-19, the profit margin dropped drastically i.e. 14 percent.

Expectations from the Government

Before Corona

Our government should be prepared for disaster management during pandemics with all types of resources and responses in order to cater and solve the needs of every industry.

After Corona

There is a need for proper medical infrastructure as our health industry was not ready and prepared to accept millions of people, who were affected by the COVID-19 pandemic. Some relaxation on duties & taxes should be provided for domestic manufacturers to minimise their losses due to the pandemic up to some extent.

Future Outlook

With the anticipation of the third wave of COVID 19 hitting by end of Q2, order flow is expected to be volatile.

Paper

The demand for paper is not picking up, as most of its consumption centres i.e. schools, colleges, universities, educational institutions, IT/ITES etc. are partially closed. Exams are cancelled or changed to the online platform reducing the consumption of answer sheets. Paper demand will only be improved once schools and colleges will open. Government policies on the syllabus are yet not clear; hence, publication demand will be lower. The paper industry, like many other industries, will continue to be under pressure due to the pandemic.

Tissue

Major tissue consumption centres i.e. hotels, restaurants, airlines, etc. are operational as per the unlock guidelines. Relaxation in social gathering restrictions i.e. family gatherings, cultural gatherings, religious & political functions, business to business exhibitions will help to improve the tissue demand.

Due to COVID 19, the public, in general, is more and more cautious about health & hygiene aspects. Hence, an increase in per capita consumption of tissue is expected in the domestic as well as in the global market. The raw material price increase is pushing for price rise despite demand being below average.

Board

With good order flow from pharmaceuticals, FMCG & food packaging sectors, the demand for the board is expected to be positive in this segment. Export demand will continue to remain good especially from the Middle East and North Africa. But due to the deferring of the opening of schools and colleges, non-operational publishing sectors are causing low demand for our other products like book covers. Similarly, the demand in the wedding card segment is also expected to be very negligible.