Yash Pakka Limited has rebranded itself as Pakka Limited, in step with its vision of becoming a global player. Apart from organizational goals, rebranding also took into account the current market trend of favourability for minimalist and shorter brand names, as shared by Mr. Jagdeep Hira, India Business Head of Pakka Limited, in a conversation with Paper Mart. He expressed 'Pakka' to perfectly represent the company's mission and vision, which includes becoming a USD 1 billion worth company by 2030. Other steps in this direction include the addition of PM4 at the Allahabad facility, part of Project Jagriti, and the establishment of a 400 TPD compostable packaging plant in Guatemala, which is expected to become operational in 2025. Mr. Hira also hinted at plans for another overseas plant after the Guatemala plant becomes operational.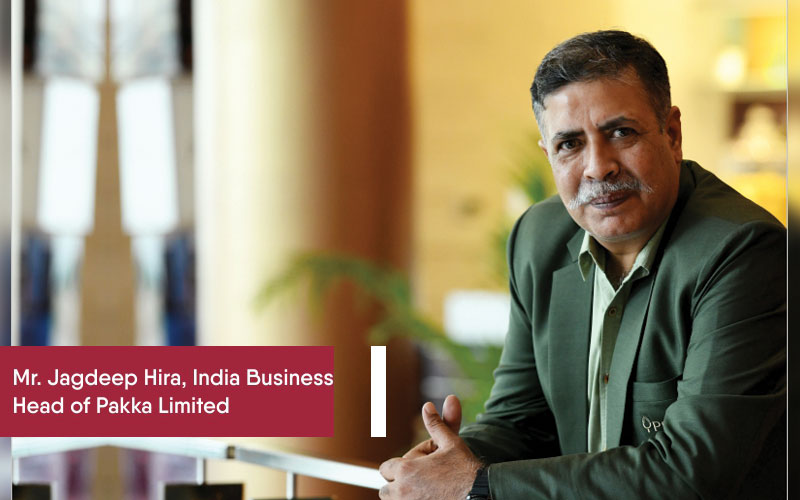 Paper Mart: Yash Pakka Limited is now Pakka Limited. Please tell us about your vision and the reason behind the name change.
Jagdeep Hira: Our goal has been to expand into the global market to make an impact at a huge scale. With this in mind, we want our brand identity to appeal to a global audience.
Pakka is easier to communicate and recall, it conveys a clear and focused message and stands out from the competition helping us to differentiate our product line. Short brand names also align well with contemporary branding trends, which tend to favor simplicity and minimalism. A one-word brand name can also be versatile and adaptable over several different marketing channels and platforms.
Renaming Pakka will simplify and unite our brand across the globe.
'Pakka' embodies the very soul of our work, purpose, aspirations, and strategic direction. It is a word that speaks for the nature of our work and resonates with our company's values and mission. This one word will serve as a beacon for our current and future customers and partners.
Watch: JMC Paper Tech Launches New Subsidiary JMC Papers
PM: Brand identity is an important part of any company's market presence and operations. You had an established brand identity, how do you plan to tackle the effects of the change?
JH: Although our company name has changed, it is important to note that there have been no changes to our business or the way we operate. We are committed to providing the same high-quality products and services that our customers have come to expect from us. We still stand strong in our vision to work towards a cleaner planet. Our purpose remains unchanged, and we remain dedicated as usual to fostering strong relationships with our customers, vendors, and other stakeholders, while respecting Mother Earth.
The change in brand identity indicates our plans for global expansion, and we are expecting the effects to be wholly positive. Furthermore, we have already received positive feedback from our existing customers, who have wished us well for the next phase of our journey as Pakka Limited.
PM: What is your strategy to smoothly transition your brand identity and what do you plan to achieve in the short and long term through this change?
JH: The change in the brand name is a well-deliberated one. As of now, the change has been communicated to our teams as well as our longstanding partners and customers. Every individual in the team here at Pakka is integral to the core of the organization, and so multiple workshops and training sessions have been conducted to educate them about the name change. We plan to continue with the exercise for the next 4 months.
We are fortunate that the listing of the company on NSE coincided with the name change, and there has already been some exposure about the name change in the investor community.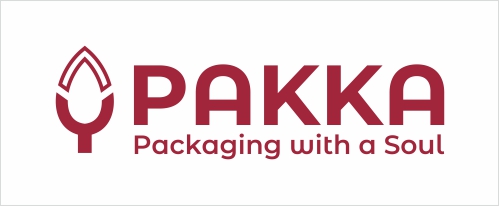 PM: We understand that market trends must have played an important role in your decision to transform your brand identity. Can you enlist the trends that motivated your decision?
JH: Absolutely; not only in the packaging industry, but trends have been in favor of simple one-word brand names across multiple global companies. There was a time when the biggest companies used to have longer names. However, the trends have changed drastically and many new companies that are part of the everyday life of the end-consumers have one-word names with fewer letters.
We are aiming to become the global leader in compostable packaging solutions by 2030. It is important that the name is simple, easy to remember, and conveys our work and values. I am excited and sure that Pakka is just the right name for us that checks all the boxes.
PM: Has Pakka Limited made any recent investments or fostered R&D initiatives for foraying deeper into the packaging market segment?
JH: Innovation has been the key focus of Pakka for many years. We understand that the radical change that we are aiming to bring about in the packaging industry is only possible through a complete focus on technology and innovation. We are developing a state-of-the-art laboratory in Bengaluru. A team of efficient Ph.D. degree holder scientists and other experts are leveraging material science and significant efforts to develop new products for us. The team is being led by Dr. Ramjee Subramanian, our business and innovation head of R&D.
PM: You were planning to add PM4 to your Ayodhaya-based facility. Are there any updates regarding the capacity expansion project?
JH: Yes, the expansion program is in progress as per the plan. A new paper machine PM4 is being set up and the capacity of the existing machines is also being upgraded. The expansion is expected to be completed in another 18 months, and post the expansion, we would utilize the Ayodhya facility to its full capacity as per the space. Once the expansion is complete, we are expecting the topline to increase by double.
In a nutshell, Program Jagriti is going as per plan and we're happy with the way progress is being made there.
Also Read: TNPL's Advice to Indian Paper Industry: "Shift the Gear from Managing to Controlling"
PM: We would also like to know about your foreign establishments and expansion, especially your Guatemala-based compostable flexible packaging facility. Please provide insights regarding the project.
JH: Yes, it is the biggest development as far as expansion is concerned. Guatemala will have Pakka's second plant overall, launched after a phase of nearly 4 decades and our first overseas plant. We have already signed MoUs with some of the big sugar companies in the vicinity. As per the plans, this will be the biggest compostable flexible packaging and molded fiber manufacturing facility in the world with a capacity of 400 TPD. We're looking to service the North American market primarily with this facility. Investment plans are being chalked out as we speak, and hopefully, I will be able to give you an update on this soon.
The plant is expected to be operational by the end of 2025, with a contingency of approximately 6 months.
PM: How do you see the pulp and paper industry evolving in the near future, and which shall be the drivers of this evolution?
JH: The pulp and paper industry is presented with a big opportunity, which is also a responsibility, towards sustainability. The demand for compostable solutions is increasing, especially in packaging, and we as an industry need to develop more and more solutions to ensure that there are enough alternatives for non-sustainable materials such as single-use plastic.
We have emphasized a lot on the fact that end-of-life solutions are the need of the hour. Thus, the adoption of bio-based raw materials is essential. Additionally, it is also important to adopt sustainable manufacturing processes. Pakka is one of the top 50 workplaces in the manufacturing sector as per Great Place to Work. We have won several sustainability awards from the likes of the Confederation of Indian Industry (CII) and the State Government of Uttar Pradesh.
PM: What is your vision for the future of Pakka Limited?
JH: Pakka has been steadfast in its mission and is driven in the direction of working towards a cleaner planet. A change at a huge scale cannot be made by a company working out of a small Indian town, and thus we decided to work towards global production. The decision to establish the largest plant for compostable flexible packaging and tableware is definitely a good start in the direction of creating impact at scale. Once the plant in Guatemala is operational, we will be starting the development of another factory at a different location within this decade.
We also encourage other companies to work towards compostability so that change in this direction is visible.
Pakka aims to lead from the front and be a pioneer in compostability. When we started Chuk, there were just 3 companies that were manufacturing compostable tableware, and now there are 40. We are looking to encourage companies to start manufacturing compostable flexible packaging as well.
As far as numbers are concerned, which is the biggest takeaway for our investors, Pakka aims to become a USD 1 billion worth company by 2030. That is the kind of growth that we are expecting hereon, and the name change to Pakka is the first step in this direction.