The food packaging material releases the necessary amounts of antimicrobial compounds in response to the appearance of additional humidity or bacteria, which ensure that the packaging can withstand several exposures and persevere for months.
February 14, 2022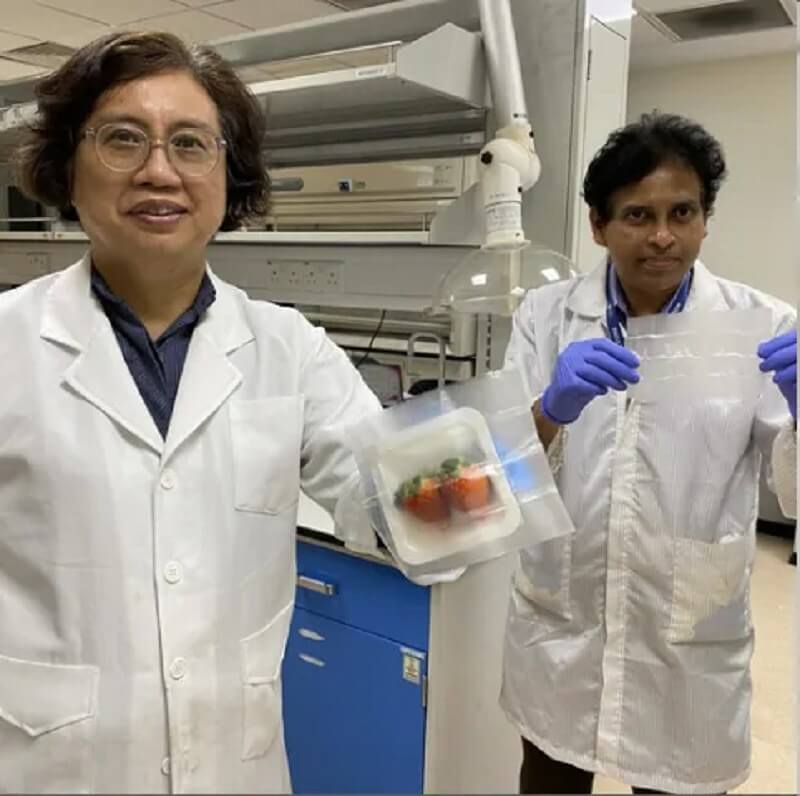 A team of scientists from Nanyang Technological University (NTU), Singapore, and Harvard T.H. Chan School of Public Health, Harvard University, USA, have developed a 'smart' food packaging material that is biodegradable and anti-microbial. The smart food packaging material is water-proof and it also extends the shelf-life of fresh fruit by two to three days. The packaging material is developed from a corn protein called zein, along with starch, and other naturally-derived biopolymers, infused with natural antimicrobial compounds such as oil from thyme, and citric acid.
While experimenting, the scientists discerned that in the presence of an increase in humidity or enzymes from harmful bacteria, the fibers in the packaging release the natural anti-microbial compounds wipes out common bacteria that contaminate food as well as fungi.
Watch: Paper Mart News Roundup
The packaging has been so designed to release the necessary miniscule amounts of antimicrobial compounds only as a response to the appearance of additional humidity or bacteria. This ability makes certain that the food packaging can withstand several exposures of humidity or bacteria, and thus, it can persevere for months. Since the antimicrobial compounds fight against any bacteria that germinate on the surface of the packaging and on the food product, the scientists claim that the material has the potential to be used for a range of food products like ready-to-eat foods, raw meat, fruits, and vegetables.
During the experiments and research on the packaging material, it was found that strawberries that were wrapped in the packaging remained fresh for seven days as against the strawberries contained in fruit plastic boxes, which stayed fresh for four days.
Speaking on the intent behind developing this smart packaging, Dr. Philip Demokritou, Adjunct Professor of Environmental Health at Harvard T.H. Chan School of Public Health said, "Food safety and waste have become a major societal challenge of our times with immense public health and economic impact, which compromises food security."
Also Read: IIT Roorkee Develops Food Packaging Paper From Pine Needle Waste
He also informs that nature-derived compounds have been used to synthesise smart antimicrobial materials, aiming to not only enhance food safety and quality but also take care of the environment and health. While reducing the use of non-biodegradable plastics at a global level, the solution also promotes sustainable agri-food systems which is the need of the hour.