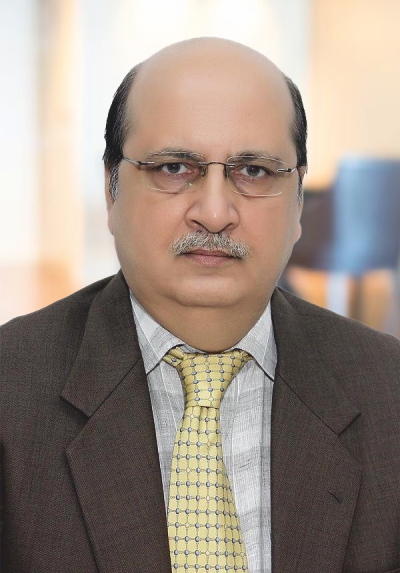 In a conversation with Paper Mart, Mr. Madhukar Mishra, Managing Director of Star Paper Mills, shared the journey of the company to becoming an important paper manufacturer in India. Apart from the past journey and crucial milestones, he shared the observations made by the company in regard to the evolving domestic and international market and plans to guard its existing market position and expand through capacity expansion and technological upgrades
Paper Mart: Please tell us about Star Paper Mill's journey, significant milestones, and manufacturing setup.
Madhukar Mishra: Star Paper Mills commenced its operations in 1938, with a capacity of 6,000 TPA. We expanded our capacity from time to time, to grow with the market. We started with kraft paper production, and have added a number of bleached grades over a period of time. From its inception, Star Paper has been a name synonymous with high-quality kraft paper.
We have four paper machines – two machine-glazed (MG), one machine-finished (MF), and one Combi. We offer a diverse range of products with gsm ranging from 18-250.
Our company is ISO:9001, ISO:14001 & OHSAS:45001 certified. We have an in-house R&D unit, which has been recognized by the Ministry of Science & Technology of the Government of India. We have won several awards in energy conservation, safety, and environment management.
PM: Can you tell us in detail about your product portfolio?
MM: Star Papers is primarily into the manufacturing of industrial products. Our industrial segment includes a very wide range, such as base papers for various coating applications, paper for mailing and carry bags, lamination-base, and a variety of packaging grades of paper. We also manufacture writing and printing grades. Our natural, azure laid, and color printing range are very well established and are considered benchmark products.
We also serve the FMCG segment through our food-grade and antifungal paper range.
Watch: JMC Paper Tech Launches New Subsidiary JMC Papers
PM: Please detail your market footprint and major clientele. What is your USP?
MM: We have a well-established distribution network in India, which is a key strength, and are successful in catering to various industries. While our products are sold throughout the country, a large portion is consumed within a 300-kilometer radius of our plant. This proximity to our customers helps in ensuring timely deliveries and building strong relationships with clients. These sustained relationships demonstrate our company's commitment to quality products and services. We offer tailor-made products to our customers, which helps us address specific customer needs and demands.
Additionally, our reach extends beyond India as we supply niche products to several regions across the globe, including Africa, the Middle East, Turkey, Europe, and Russia. This diversification has led to increased opportunities and revenue streams for Star Paper Mills.
Our company has a solid foundation for growth and success, which we maintain by continually assessing market dynamics, staying updated with industry trends, and ensuring the quality and competitiveness of our products.
PM: What is your technological and business roadmap?
MM: From where we began, in 1938, we have regularly enhanced our capacity and upgraded technology to keep up with evolving demands. We are planning further technology upgradation cum capacity enhancement scheme – this is under development presently and we will commence implementation soon.
PM: The phased re-normalization post-pandemic processes are now almost complete, yet the effects of the pandemic are still activated. What are the major residual impacts on the paper industry? Is there a chance of recovery and how much will it take?
MM: The after-effects of the pandemic are subsiding, and as businesses and economies recover it is natural to expect certain changes in consumer behavior and market dynamics.
One of the major residual impacts is reduced demand for certain packaging grades. During the pandemic, e-commerce experienced significant growth, however, as the situation improves, physical stores reopen and consumers return to traditional brick-and-mortar shopping. The demand for specific packaging grades, particularly those suitable for shipping and handling products ordered online will be affected. This however is a temporary effect.
The overall market for packaging is likely to continue growing naturally as economies grow and consumer spending increases. The traditional retail and e-commerce channels will both contribute to the demand for packaging materials. It is important to note that even with a temporary reduction in e-commerce share, the shift toward online shopping has accelerated during the pandemic and is likely to have a lasting impact on consumer behavior. E-commerce will remain a significant player in the retail landscape, and packaging requirements for online shipments will continue to be important.
Also Read: Pakka Limited – Global Company Aiming for USD 1 Billion Valuation by 2030
PM: Which according to you are the key trends driving the market? How do you see the paper market evolving in the coming years?
MM: The Indian paper industry has indeed witnessed significant changes over the years, particularly with the advent of Free Trade Agreements (FTAs) and increased globalization. Historically, the paper industry in India was primarily focused on serving the domestic market, however, the introduction of FTAs has led to more global influences affecting the local industry in several ways.
Some of these FTAs have placed Indian industry on an unlevelled playing field and subjected it to unfair competition. This has led to higher volatility in demand-supply balance and prices.
While the Indian industry undertakes investments and focuses on improving competitiveness, it needs support from the government in suitably amending these FTAs so that we can truly become "Atmanirbhar" in paper production as well.
PM: Please tell us about your recent developments and vision and plans for Star Paper Mill's future.
MM: We understand that as volumes grow and end users get diversified there will be demand for specialized products and customers would expect enhanced services. We wish to become an entrenched leader in specialized niche products in the evolving paper market.