This article is a part of Silver Linings to the Corona Cloud feature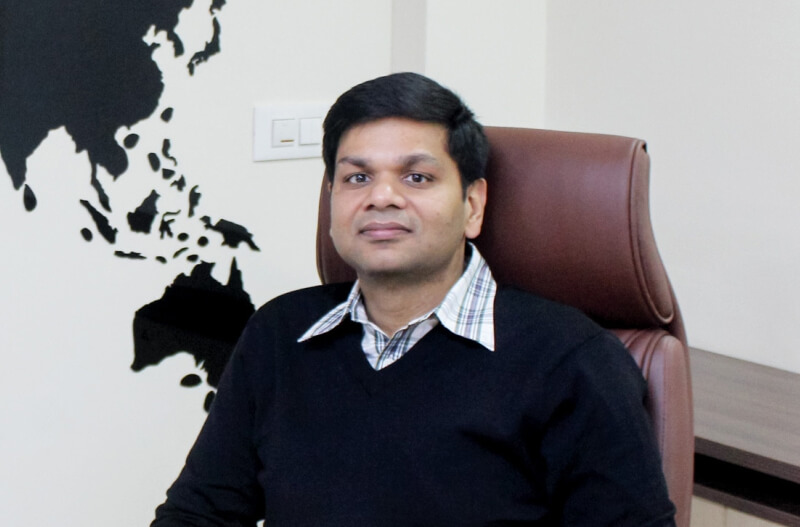 Operations and Workforce Management

Before Corona

Operations were quite smooth. We were striving for growth at a robust pace whereas the workforce was also in high spirit to give the best of their efficiencies. We were hopeful and looking for the best talents in our industry for achieving the best efficiency and maintaining the best standards.

After Corona

After the pandemic, there was a big change in lifestyle and approach towards life and goals. High-flying people adopted the principle of 'simple living and high thinking'. Most of the work is now managed through offices instead of fieldwork and also new recruitments are restricted to requirements only. All new projects are temporarily put on hold as the complete business pattern has changed.

Supply Chain Management

Before Corona

Before the pandemic, every input was easily available and industry was on the growing trend. All the raw materials were lower on cost; there were no hassles of sea freights. Even the financial situation of the industry was very relaxed.

After Corona

After the pandemic, worldwide shipping became a big issue. There is a sharp rise in sea freight along with the basic cost of raw materials due to the production cut during pandemic and change in demand patterns. The financial situation of the industry has also become very tight as realisation of money from the debtor is delayed and raw material supplier needs immediate payment.

Market Scenario

Before Corona

The market was growing at a good pace, specially packaging grades. Asian countries, especially China, were importing paper at a good pace and creating demand for paper in all Asian countries. There was good profitability due to the appropriate demand-supply gap.

After Corona

Now, markets are restricted to local levels as due to steep rise in shipping cost, exports of paper have reduced drastically. There is overcapacity of production as the local demand has also decreased. As a result, the prices of finished paper are at the lowest levels as compared to the raw material prices which are at peak. So, the paper industry is reeling under tremendous pressure. In the near future, the situation seems to be difficult as freight from Asian countries and Europe is very high. As a result, only local demand is there which leads to pressure on finished prices and profitability.

Profit Margin

Before Corona

Profits were good as growth was there and mills were on their expansion plans. Waste paper prices were at their bottom and prices of finished goods were at a reasonable level.

After Corona

There is pressure on balance sheets especially in the writing and printing segment as the demand is very weak due to the shutdown of schools and colleges. On the contrary, the demand for packing paper was good till the last quarter of the last financial year but since export demand in all Asian countries has come under pressure due to shipping freights, it impacted finished paper prices. On the other hand, waste paper prices are at their all time high levels, so the situation is tough and of 'survival of the fittest'.

Expectations from the Government

Before Corona

Industry always expects a healthy atmosphere from the government to grow and fight worldwide competition. Our fuel cost, manpower cost, taxation policies, incentive schemes should be at par with the other economies of the world so that we have no borders to sell our products. Inland freight management is a big issue on which the government should focus.

After Corona

After the pandemic, the expectations from the government have increased multiple folds as the after-effects of corona are not encouraging especially in the education sector and the freight part —both incoming and outgoing. We should get subsidies for freights to fight competition on the world level. Secondly, there should be a relaxation in taxes. Most importantly, on the import side, some safeguard duties should be imposed on products that can be manufactured in India but due to price gaps, are imported from China and other countries as the local industry is suffering and running in losses.

Future Outlook

Before Corona

Our future is always bright. We believe that where there is a will; there is a way.

After Corona

After the pandemic, definitely, there are challenges but the future of our industry is still very bright as there is a big gap in per capita consumption of paper in developed nations compared with our country. Every crisis brings new challenges which end up in generating new efficiency standards so it is a blessing in disguise.