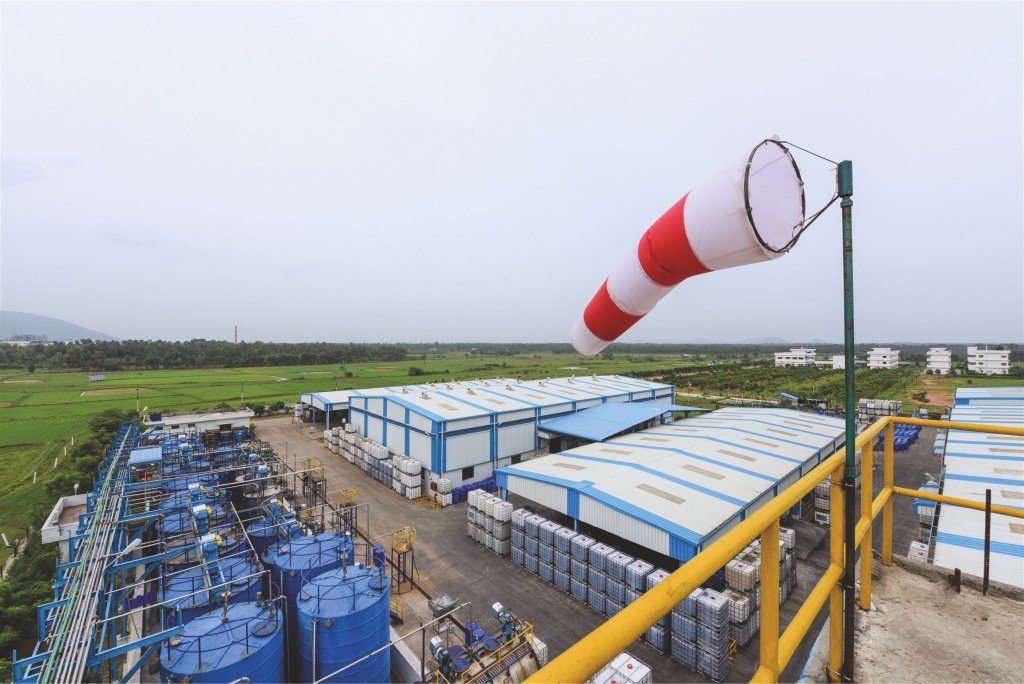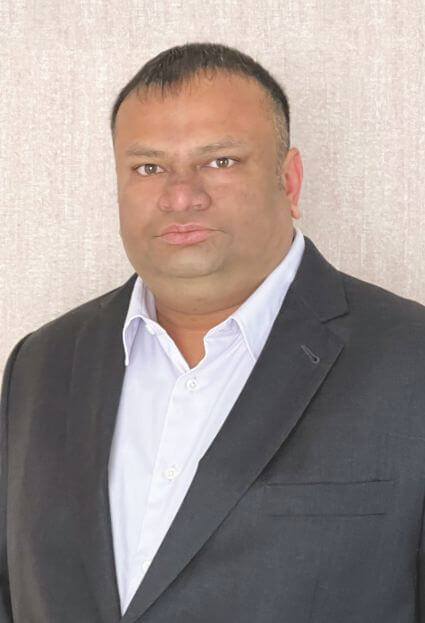 Established in 1988, IVAX Paper Chemicals Ltd. manufactures a complete range of chemicals for paper and paperboard industries. With its three manufacturing facilities in India and one in Thailand, the company supplies and ships its products to various countries including Bangladesh, Nepal, Vietnam, Philippines, Malaysia, South Africa, Latin America and parts of Europe. IVAX Paper Chemicals is now foraying into Russia with a state-of-the-art facility. In a conversation with Paper Mart, Mr. Sharad Nawalgaria, Director, IVAX Paper Chemicals Ltd. talks about the new plant, the strategy behind this development, R&D efforts and technological advancements at the company.
Paper Mart: Please walk us through the journey of IVAX Paper Chemicals Ltd. as a manufacturer of specialty chemicals for the pulp & paper industry.

Sharad Nawalgaria: IVAX was established in 1988 with an aim to manufacture paper sizing chemicals indigenously and support the paper & paperboard industries by reducing their import dependence. We were the pioneers in making AKD emulsions in India way back in 1994 and the first in Asia to start production of ASA back in 2000. From then to now, we have come a long way from being a novice to now being the preferred supplier for many reputed mills in the country and other parts of the globe. We began expanding our geographical footprint from 2006 when we set up our first plant outside India, in Thailand and now foraying into Russia.

PM: Kindly shed some light on the product portfolio of the company along with the USP. Also, tell us the applications where your products are used extensively.

SN: We have the entire range of chemicals used in the wet-end section with our core focus being sizing chemistries. Our internal sizing range includes Rosin emulsions, AKD wax-based emulsions, and ASA. We also offer an extensive range of surface sizing products that meets the desired levels of printability, sizing, porosity, and more at desired production costs. To support sizing, we also offer fixatives, retention and drainage aids, micro-particle systems, a wide range of deposit control and biocide programs, and strength resins. Our USP has always been our strong enviable team of techno-commercial experts who are trained to dive deep and offer the best and cost-effective solutions for a papermaker. Having an in-house equipment division makes it easy to quickly offer fully-customisable dosing and feed systems for sizing, retention aids, and micro-particles.
"We have the entire range of chemicals used in the wet-end section with our core focus being sizing chemistries. Our internal sizing range includes Rosin emulsions, AKD wax-based emulsions, and ASA."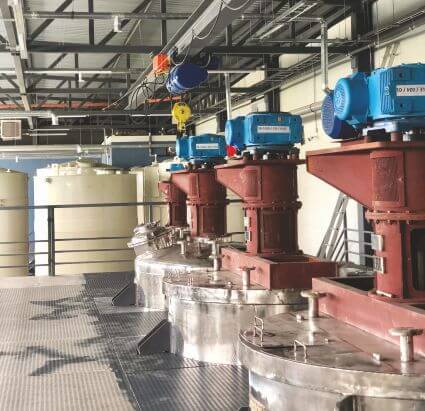 PM: Please let us know more about the new Russian Plant. Also, tell us the capacity you are planning along with the product portfolio.

SN: Our new plant in St. Petersburg, Russia is a state-of-the-art facility that will be fully equipped to make AKD based emulsions, our surface sizing portfolio and biocides including deposit control chemicals among others. It will have a capacity of over 10,000 MTPA, enough to singly cater to the entire Russian market.

PM: Please brief us on the strategy behind this development and the markets you are looking forward to serving.

SN: We have been constantly looking at new geographies for expansion and Russia fits perfectly well. St. Petersburg with its excellent location will be well-suited to serve the entire Russian market & CIS countries. In the future, we could also look at exporting to Eastern Europe due to its proximity to Finland.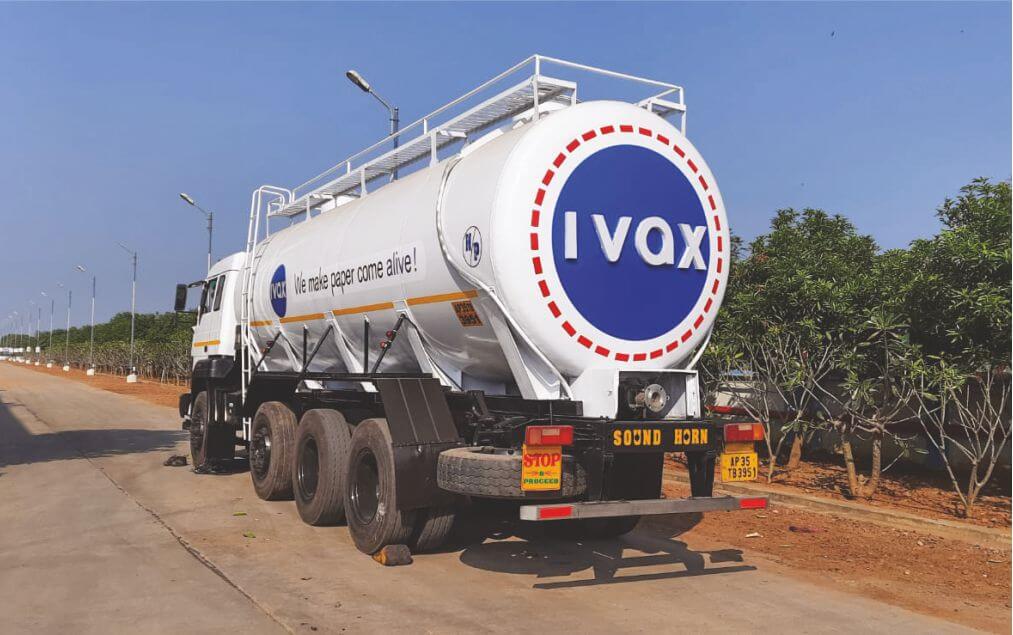 PM: In what way do your offerings assist the paper industry in addressing crucial parameters like cost reduction, better quality and enhanced efficiency?

SN: Our vision has been to empower customers with environmentally sustainable and cost-effective solutions to make paper come alive. Our well-positioned manufacturing locations, long-standing relations with the top suppliers and dedicated R&D team ensure that our cost is always the most competitive. Our three-tier QC ensures quality remains top-notch. IVAX has been one of the early signatories to Responsible Care®, a global voluntary initiative of the chemical industry to excel and continually improve health, safety and environmental performance and responsible management of chemicals throughout their life cycle. By providing customers an entire range of products and unbeatable service expertise, we make sure customers' TPM goals are achieved in a time-bound manner.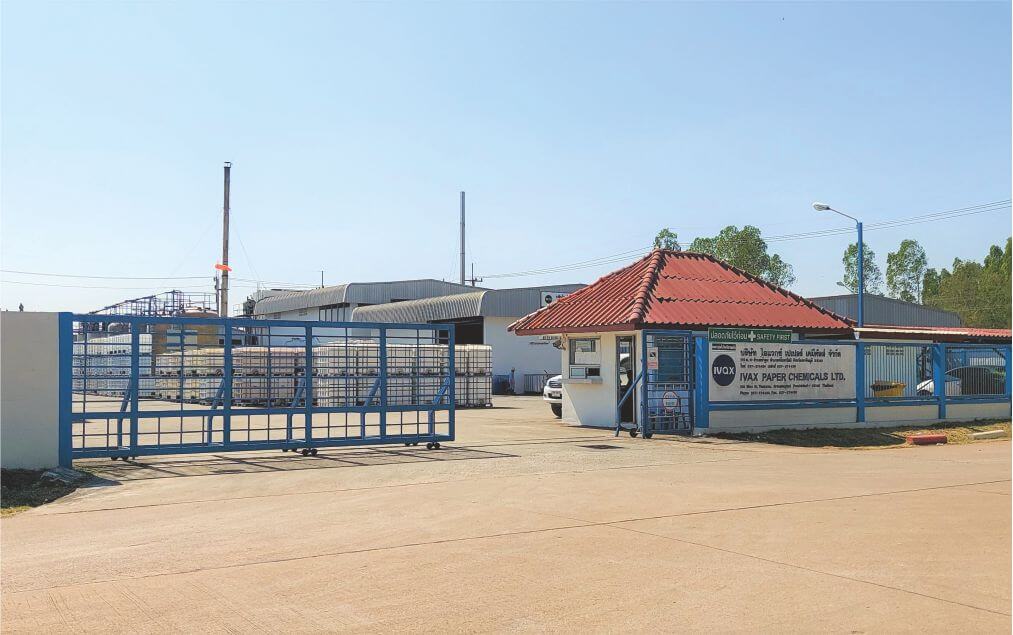 PM: Please shed some light on the R&D efforts of the company and technological advancements.

SN: Our R&D works out of Kandy Unit. The fully equipped R&D centre and application lab enable the team to constantly innovate & to continuously improve on the efficiency and cost-effectiveness of our product offerings. We have been working on major improvements to our already wide range of Surface sizes as well as cationic rosin emulsion. We have developed Wet Strength Resins (WSR) in-house recently. The next in the pipeline is to introduce a new range of coating chemicals including lubricants and binders. We are constantly looking at adding newer cost-effective solutions and technologies which are environment friendly and futuristic. On the technological front, we are also investing in making our feed systems smarter and connected using the Industrial Internet of Things (IIoT) framework. This will enable us to use the power of AI in optimising dosages and ultimately saving costs for the customer.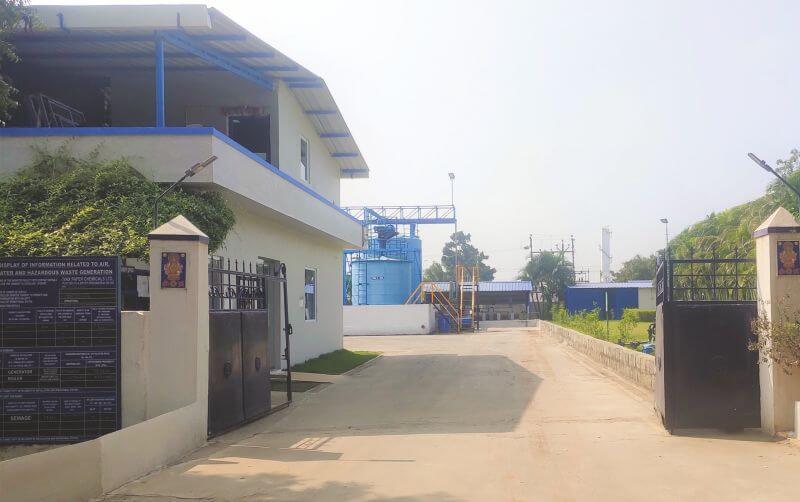 PM: What challenges do you face due to the ongoing pandemic?

SN: Since the pandemic outbreak, the industry has been through its ups and downs. One huge impact which we all face is the unavailability of shipping containers to import or export. Chemical supplies from China, the US, and Europe have all seen major disruptions with prices for many basic products seeing steep increases. Almost all raw materials have seen an increase of about 30-50 percent. Quite a few have even doubled. Most monomers have seen supply being restricted and price racing ahead with now a shortage in supply situation of polymers too. Freight costs have also been at all-time highs with poor vessel space availability to Indian ports. We do believe the worst might be over.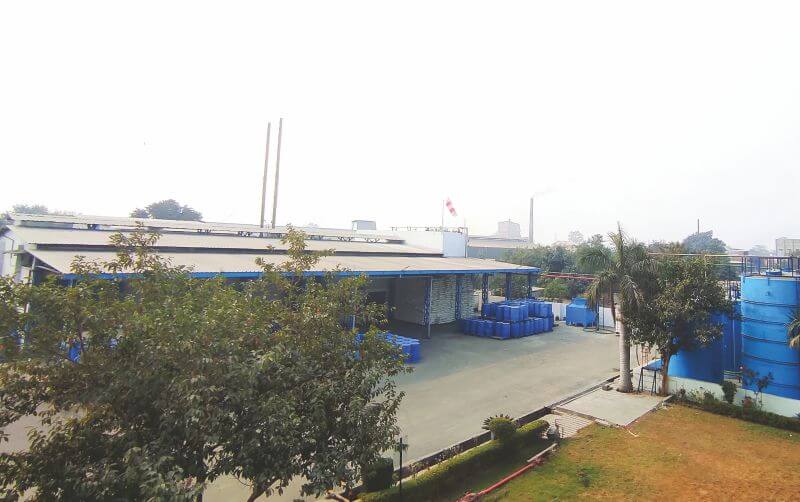 PM: What were the recent developments at your company? Also, share your outlook on the Indian paper industry and your target for the coming years.

SN: ASA has been a major focus area for us in the last couple of years. And amidst these recent developments in the chemical side, we find it more crucial to bring in more of our customers onto using ASA. Keeping this in mind, we have very recently finished the expansion of our ASA production line in our Kandy facility. With double the capacity, we will now be able to fulfil the increasing global demand for ASA too. Moreover, we also plan to further double our ASA capacity in the next FY. This will further reinforce our position as the only ASA manufacturer in the entire South-East Asia and the Indian subcontinent.
Also Read: IVAX: Expanding Its Presence in Europe.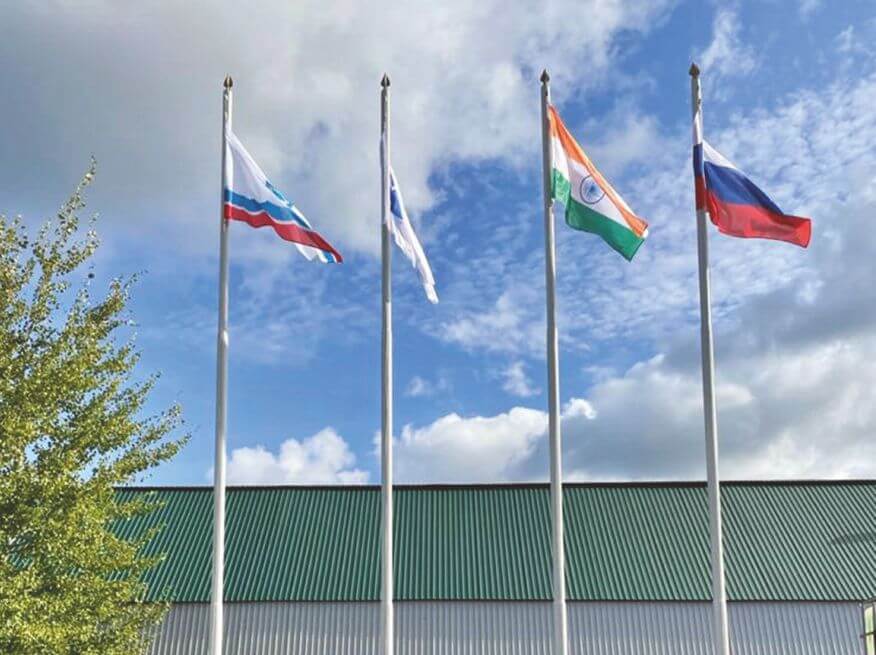 As for the Indian paper industry, we are very bullish on its growth. Paper consumption per capita in India is still below the global average and there is huge room for expansion which will eventually come by. Though writing & printing paper might be witnessing slow growth, the packaging is growing by leaps and bounds.
We are thereby strengthening our product portfolio to make chemicals more meaningful and efficient for packaging. With our multiple manufacturing locations in India, one plant in Thailand, and new investment in Russia, we are ready to be the first Indian multinational paper chemicals company!